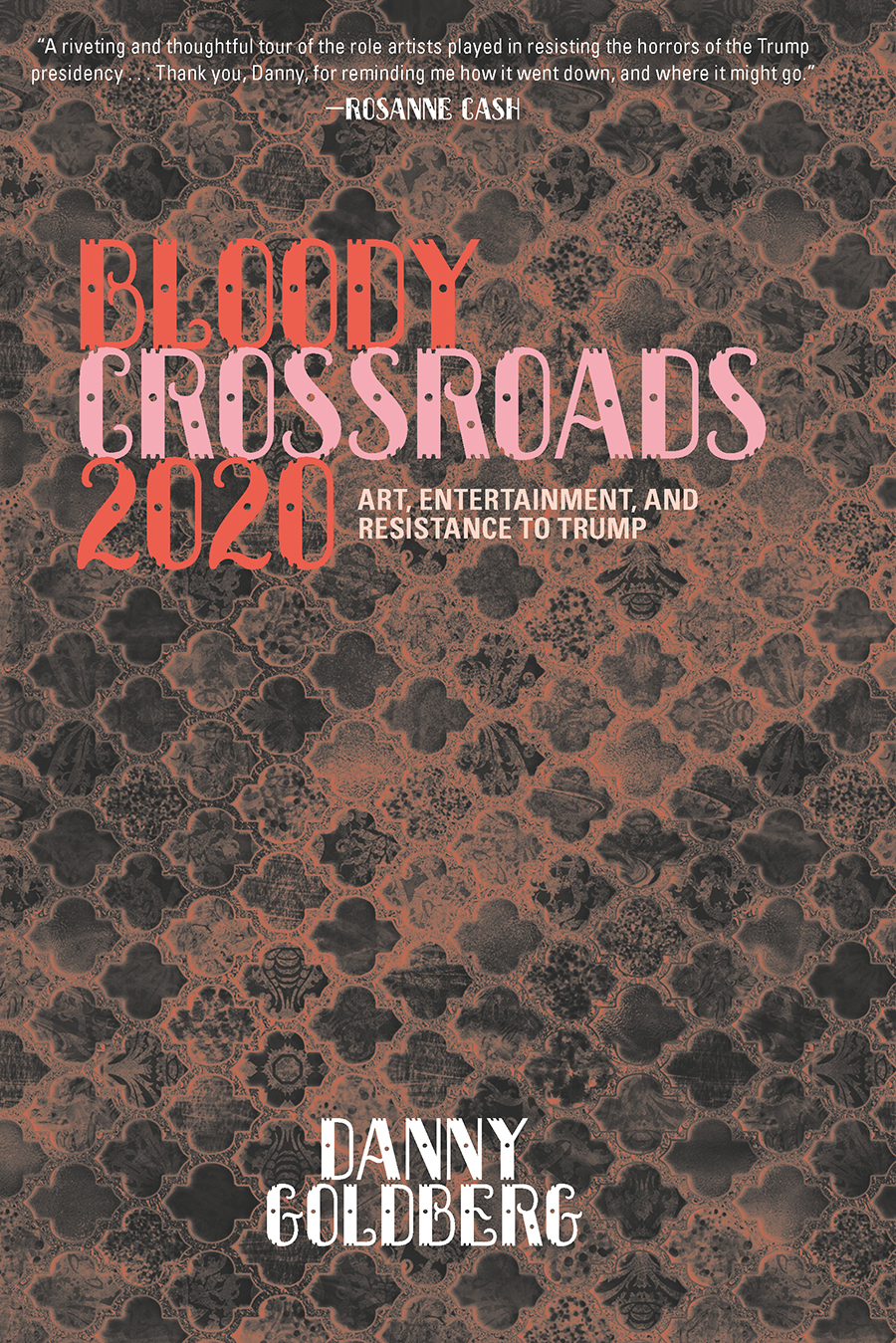 Thursday Nov 04, 2021
7:00 pm - 9:00 pm
POWERHOUSE @ the Archway
28 Adams Street (Corner of Adams & Water Street @ the Archway)
Brooklyn , NY 11201
This event will be LIVE at POWERHOUSE Arena!  RSVP below!
PLEASE NOTE: Submitting an RSVP for this event DOES NOT guarantee entrance. This is a free-access event — entrance will be on a first-come, first-served basis.  COVID protocol will be observed and seating may be limited.

---
About the Book.
A deep dive into the role that mass-appeal movies, television, videos, and music played in Donald Trump's failed reelection campaign, including brand-new interviews with some of the major players.
"Bloody Crossroads 2020 is a riveting and thoughtful tour of the role artists played in resisting the horrors of the Trump presidency. Danny Goldberg provides a bracing and thorough recollection that is both a service and a reminder for artists to stay engaged and awake. To counter those who continually tell me to 'shut up and sing,' I will buy a couple of crates of this book and get my marching boots polished. Thank you, Danny, for reminding me how it went down, and where it might go."
—Rosanne Cash
"The people who produce our popular culture—the performers and makers of TV shows and movies and music and the rest—are nearly all on the political left. (Which drives the right crazy; crazier.) Danny Goldberg—impresario, activist, mensch—knowingly and passionately chronicles how and why more of his fellow culture-makers than ever enlisted in the fight to save American democracy in 2020. Our annus horribilis had a political happy ending, and Bloody Crossroads 2020 is its star-studded souvenir program."
—Kurt Andersen, author of Evil Geniuses
BLOODY CROSSROADS 2020 IS A DEEP DIVE into the role that mass-appeal movies, television, videos, and music played in America's political culture in the year of Donald Trump's failed reelection campaign. The book also explores the impact of entertainment celebrities in communications, fundraising, and campaigning to support the election of Joe Biden.
ALTHOUGH THERE EXISTED A DECADES-OLD TRADITION of "liberal Hollywood," the ascension of Donald Trump to the presidency triggered an unprecedented level of engagement by artists and performers. Within days of the 2016 election, a critical mass of entertainers, from teenagers to the last survivors of the World War II generation—blockbuster movie stars, art-film auteurs, Broadway dramatists, comedians, and musicians from the worlds of classical, country, pop, rock, R&B, and hip-hop—all seemed to have heard the tom-tom beat of resistance at the same moment and amplified a moral alternative to Trumpism.
FOLLOWING THE OPENING CHAPTERS THAT PROVIDE CONTEXT FOR politically outspoken entertainers since the 1940s, and the reaction of the entertainment community to the first few years of the Trump administration, the bulk of Bloody Crossroads 2020 is a detailed mosaic of the engagement of the entertainment community in the Democratic primaries, the COVID pandemic, the aftermath of the murder of George Floyd, the conviction of sexual predator Harvey Weinstein, and the 2020 general election campaign.
EXHAUSTIVELY RESEARCHED, THIS VOLUME DRAWS FROM brand-new interviews with Bruce Springsteen, John Legend, Rosanne Cash, David Simon (The Wire), Adam McKay (The Big Short), Chuck D, David Corn, Eric Alterman, Ann Hornaday, Margery Tabankin (former Streisand Foundation director), Greenpeace executive director Annie Leonard, Mandy Patinkin, Kathryn Grody, Michael O'Keefe, and many more.
BLOODY CROSSROADS 2020 ALSO EXPLORES the work of late-night comedy hosts such as Stephen Colbert and Trevor Noah; musicians, actors, and filmmakers such as Taylor Swift, Cardi B, Alyssa Milano, Mark Ruffalo, Jane Fonda, Robert De Niro, Bette Midler, Steven Spielberg, Spike Lee, Ava DuVernay, Dave Chappelle, Chris Rock, Wanda Sykes; as well as commentary from a variety of political and public interest leaders.
About The Author.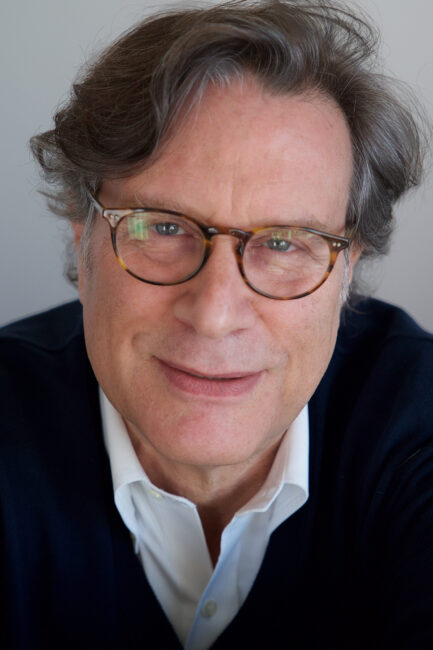 DANNY GOLDBERG is the author of the acclaimed books How The Left Lost Teen Spirit, Bumping into Geniuses, In Search of the Lost Chord: 1967 and the Hippie Idea, and Serving the Servant: Remembering Kurt Cobain. He began his career in 1969 with Billboard, for whom he reviewed the Woodstock Festival, and later wrote for Rolling Stone and Crawdaddy. He worked as a personal manager for Nirvana, Bonnie Raitt, the Allman Brothers Band, and Sonic Youth, and was president of several major record companies. He currently runs Gold Village Entertainment, a management company whose clients include Steve Earle, Martha Wainwright, and the Waterboys. Goldberg is former chair of the ACLU of Southern California, serves on the board of Public Citizen, and frequently writes about politics and culture for the Nation.
RSVP
Bookings are closed for this event.