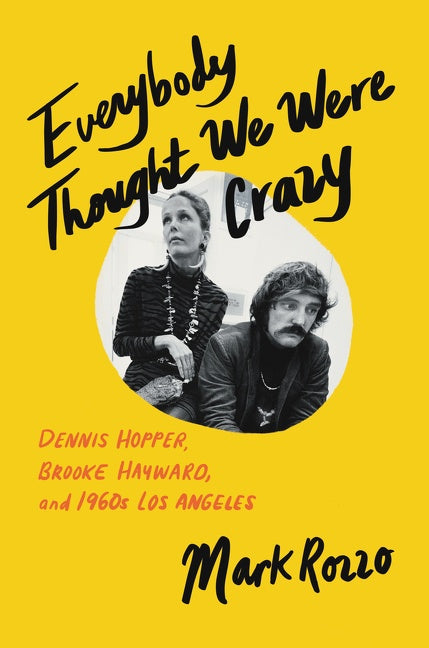 Thursday May 05, 2022
7:00 pm - 9:00 pm
POWERHOUSE @ the Archway
28 Adams Street (Corner of Adams & Water Street @ the Archway)
Brooklyn , NY 11201
This event will be IN-PERSON! Buy tickets here.
---
About the Book.
Welcome to Los Angeles in the 1960s: riots in Watts and on the Sunset Strip, dreamy weekends in Malibu, late nights at The Daisy discotheque, openings at the Ferus Gallery, and the convergence of Pop art, rock and roll, and the New Hollywood. If you had the connections and the imagination—or a combination of the two—Sunset and La Cienega Boulevards would stretch out before you with endless possibilities of adventure, fame, and opportunity. At the center of it all, one inspired, improbable, and highly combustible couple—Dennis Hopper and Brooke Hayward—lived out the emblematic love story of the decade. Mark Rozzo's deeply researched, panoramic cultural history, EVERYBODY THOUGHT WE WERE CRAZY: Dennis Hopper, Brooke Hayward, and 1960s Los Angeles (Ecco Hardcover; on-sale May 3, 2022; ISBN: 978-0062939975; 464 pp; $27.99) takes readers inside this thrilling and heady time in Los Angeles.
The home these two glamorous young actors – Hopper, the Dodge City, Kansas boy, and Brooke Hayward, daughter of two Hollywood legends – created for themselves and their family at 1712 North Crescent Heights Boulevard in the Hollywood Hills became the era's unofficial living room. Hayward designed a kaleidoscopic realm—"furnished like an amusement park," Andy Warhol said—that made an impact on anyone who ever stepped into it. In addition to his acting career, Hopper was also making a name for himself as talented photographer. He took many of the iconic photographs of artists, musicians, and the city itself in the '60s, several of which will be featured in gorgeous photograph inserts in EVERYBODY THOUGHT WE WERE CRAZY.
Hopper and Hayward, vanguard collectors of contemporary art, packed their home with Pop masterpieces by the likes of Roy Lichtenstein, Ed Ruscha, and Warhol, and welcomed a who's who of visitors, from Jane Fonda to Jasper Johns, Joan Didion to Tina Turner, Hells Angels to Black Panthers. In this house, everything that defined the 1960s went down: the fun, the decadence, the radical politics, and, ultimately, the danger and instability that Hopper explored in the project that made his career, became the cinematic symbol of the period, and blew their union apart—Easy Rider.
EVERYBODY THOUGHT WE WERE CRAZY is both a remarkable dual biography and a definitive account of one of Los Angeles's most exciting decades, told in Rozzo's sharp, signature style. A contributing editor at Vanity Fair, Mark Rozzo is the only person who could have written this book—Brooke Hayward, who is still living, entrusted him with many of her never-before-shared stories of the marriage, and Rozzo scored countless interviews from Hayward's and Hopper's contemporaries. The Dennis Hopper Art Trust granted Rozzo full cooperation and access to Hopper's photography, art, and personal artifacts—a first.
A tale of love, art, Hollywood, and heartbreak, EVERYBODY THOUGHT WE WERE CRAZY is the intimate saga of one couple whose own rise and fall—from youthful creative flowering to disorder and chaos—mirrors the very shape of the decade. I hope you will give it serious review and feature consideration. Mark Rozzo will be available for select interviews. I look forward to being in touch in the months ahead.
About the Author.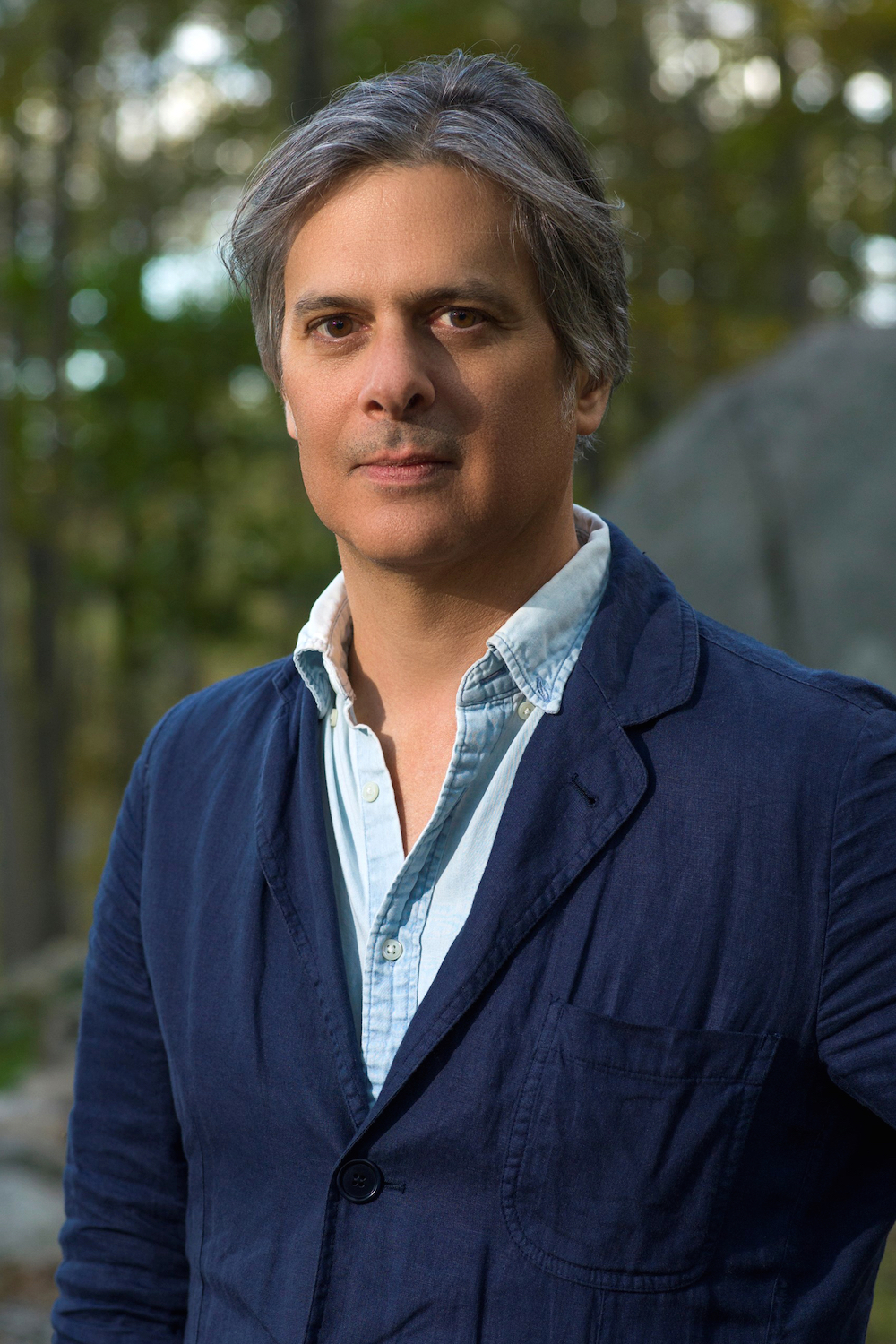 Mark Rozzo is a contributing editor at Vanity Fair. He has also written for the Los Angeles Times, the New
Yorker, the New York Times, Esquire, Vogue, the Wall Street Journal, the Oxford American, the Washington
Post, and many others. He teaches nonfiction writing at Columbia University.
About the Moderator.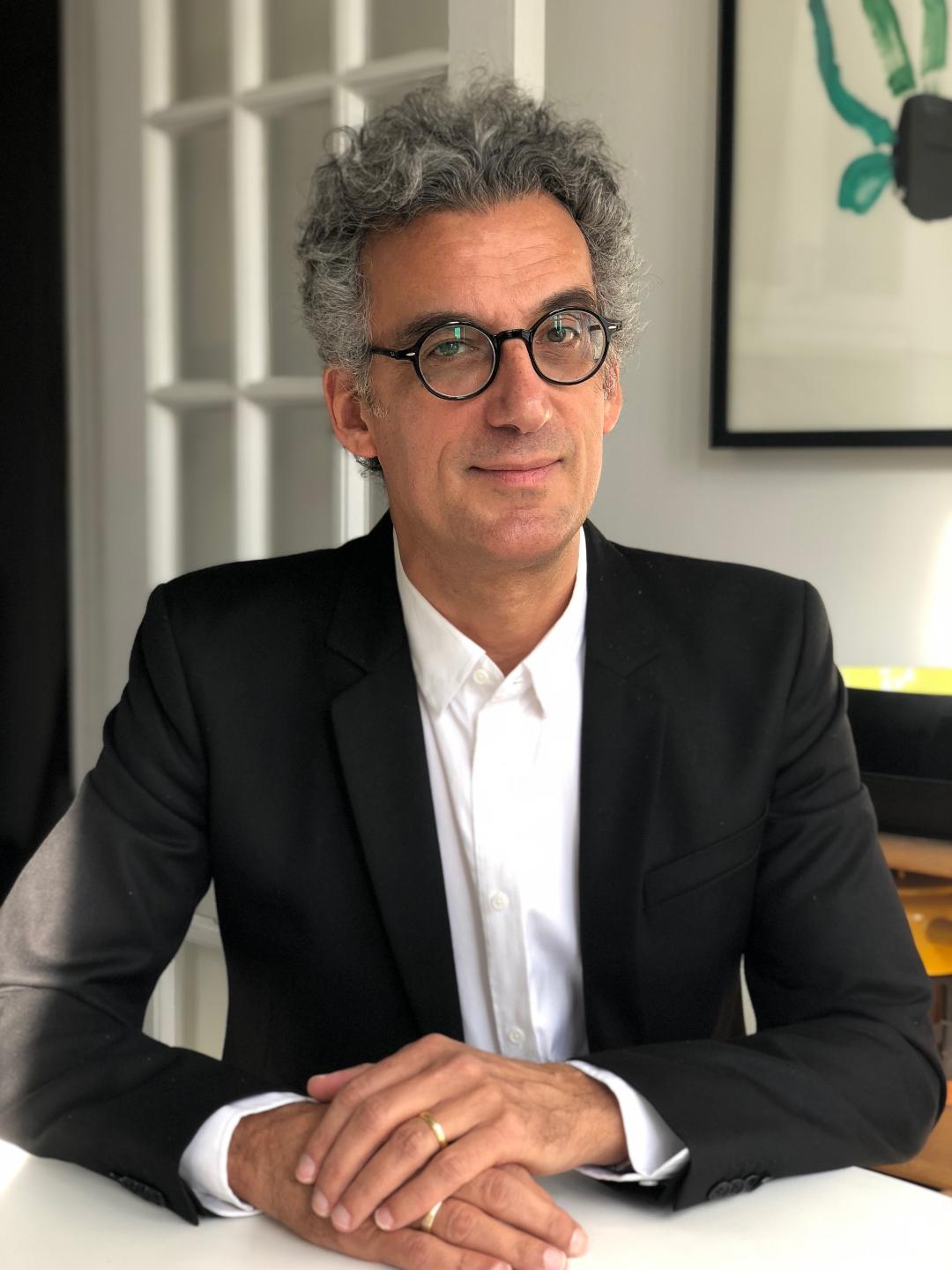 John Colapinto is an award-winning journalist and long time staff writer for the New Yorker and Rolling Stone. His nonfiction book As Nature Made Him was a New York Times bestseller. He has published two novels and is the author of the 2021 nonfiction book This is the Voice.