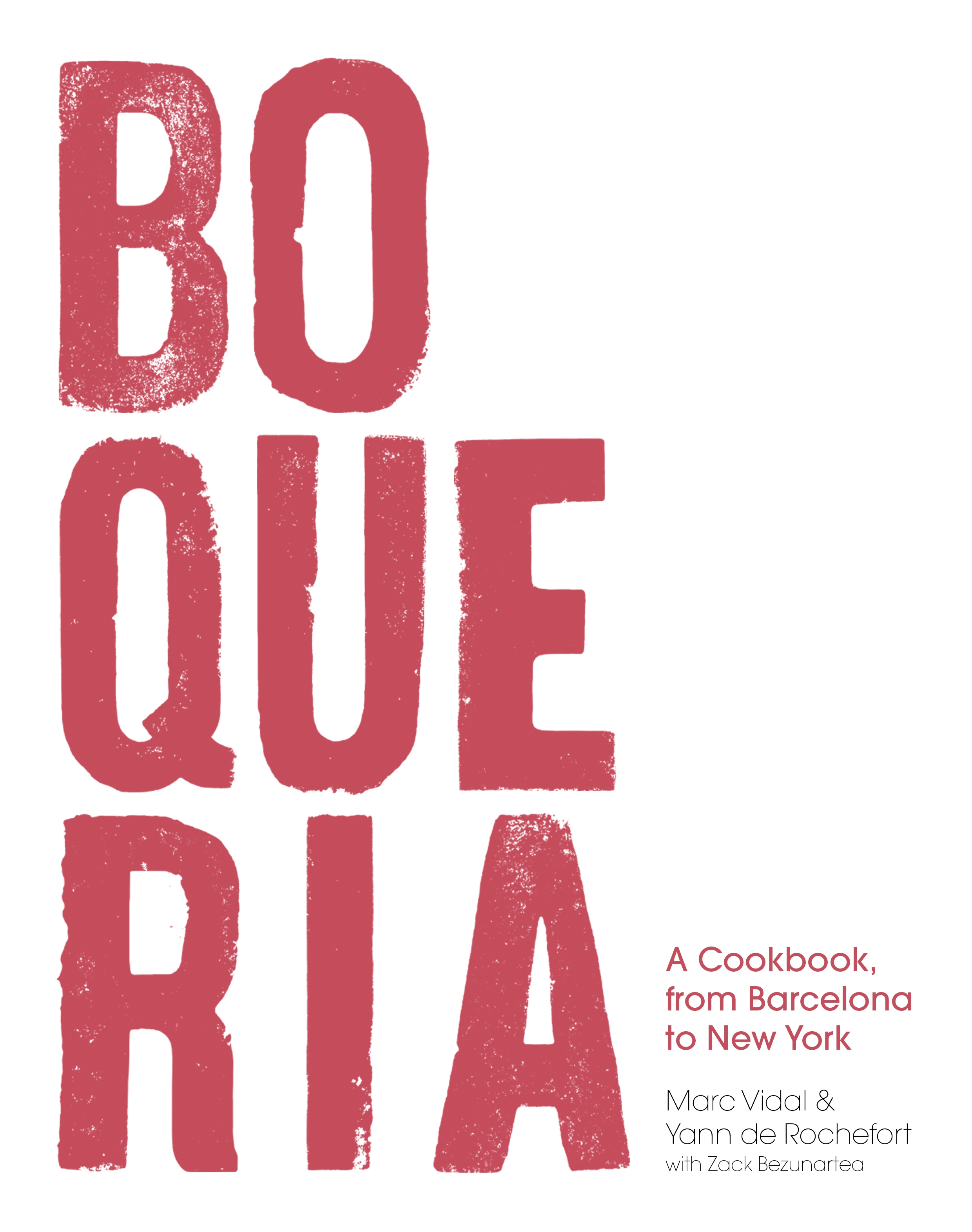 Wednesday May 02, 2018
7:00 pm - 9:00 pm
POWERHOUSE @ the Archway
28 Adams Street (Corner of Adams & Water Street @ the Archway)
Brooklyn , NY 11201
RSVP appreciated. Please fill out the form at the bottom of this page if you plan on attending.
PLEASE NOTE: Submitting an RSVP for this event DOES NOT guarantee entrance. This is a free-access event — entrance will be on a first-come, first-served basis.
---
About the Book.
For more than a decade, New York City's famed Boqueria restaurants have been distilling the energy, atmosphere, and flavors of Barcelona, becoming a place where patrons share excellent wine and exquisite, salt-crackling dishes. From traditional tapas like crispy patatas bravas, blistered green peppers, and bacon-wrapped dates, to perennial favorites like garlicky sautéed shrimp, Spanish meatballs, aged Manchego, and saffrony seafood paella, Boqueria captures the very best of Spanish cuisine.
For Boqueria: A Cookbook, from Barcelona to New York, Chef Marc Vidal teams up with restaurateur Yann de Rochefort to tell the story of Boqueria, which has spread to four New York City locations as well as to Washington, D.C. While the recipes—all deeply rooted in Barcelona's culinary culture—take center stage with phenomenal food photography, Boqueria also swings open the kitchen doors to reveal the bustling life of the restaurant, offering exciting glimpses of the locales that inspire it: the bars, markets, and cervezerias of Barcelona. Transporting us to the busy, colorful stalls of legendary fresh market "La Boqueria," Vidal's portraits of the Spanish city are so vibrant that you can almost smell the Mediterranean's salt air.
Boqueria's recipes are delectable variations on authentic Barcelona fare, but more than that, along with their origin stories, these recipes will inspire a bit of the Boqueria experience—the cooking, the conversations, and the connections—in any cook's home.
About the Authors.
Marc Vidal's experience at his family's Barcelona restaurant inspired him to attend the Escola de Restauración at age 16. He joined Boqueria in 2010 as Executive Chef after working at restaurants in Barcelona, Paris, and Miami, including Ferran Adrià's famed El Bulli on the Costa Brava. Follow him on Twitter @MarcVidalChef.
Yann de Rochefort, a former marketing executive, created Boqueria to pay homage to Barcelona's dining scene, which he fell in love with while studying and living in Spain.
RSVP
Bookings are closed for this event.