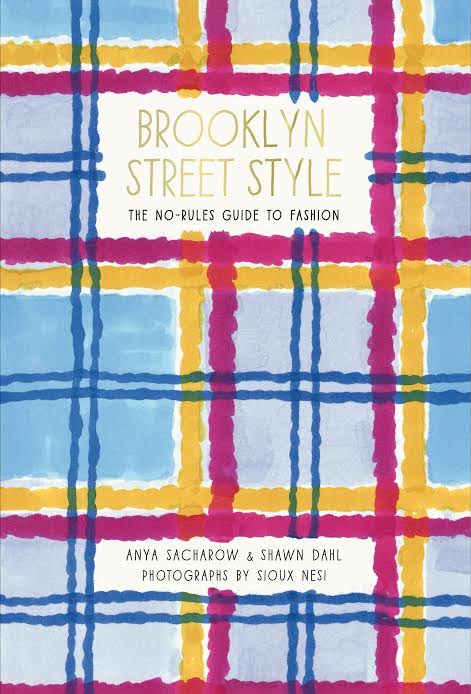 Thursday Sep 10, 2015
7:00 pm - 9:00 pm
THE POWERHOUSE ARENA [Dumbo]
37 Main Street
Brooklyn, NY 11201
For more information, please call 718.666.3049
RSVP appreciated: RSVP@powerHouseArena.com
-or-
Please fill out the "Bookings" form at the bottom of this page.
---
Brooklyn Taste Makers | Global Influencers (panel discussion)
Brooklyn style. What defines it? Why does the world love it? Our panel of leading Brooklyn taste makers discusses what makes Brooklyn the darling of the fashionable world's eye. On this first night of NYC Fashion Week, join us for an insider's look at the outsider borough that has become the center of it all.
With panelists:
Eisa Davis, playwright, actor, singer, songwriter, and long-time Ft Greene local, Davis is a powerhouse of both art and style.
Titania Inglis, designer. Inglis cultivates lush minimalism: the principle of living well with less, but better, materials and garments. Working from her small Williamsburg-based studio, Inglis has a big impact on sustainability in the fashion world.
Jennifer Mankins, creative director and owner, Bird boutiques. The New York Times hailed her as "curator of the Brooklyn look." Mankins, who lives in Ditmas Park, makes waves across the borough and beyond.
Jennifer Rogien, costume designer, Girls, Orange Is the New Black. Rogien's work for HBO's Girls introduced millions of viewers worldwide to Brooklyn style. (Cue the shorterall!) Rogien lives in Clinton Hill.
Mary Alice Stephenson, style/beauty expert and founder, GLAM4GOOD. Throughout her career, Stephenson has been a fashion director, editor, and commentator. Through GLAM4GOOD, she uses style as a channel for social change. Cobble Hill is her home.
Moderator: Anya Sacharow, writer, Brooklyn Street Style, and Carroll Gardens local
Brooklyn Street Style explores what has made the borough a global fashion mecca and presents style advice from a host of Brooklyn tastemakers with more than 175 striking street-style photographs.
About Brooklyn Street Style:
"I was instantly captivated by Brooklyn Street Style.  Sacharow and Dahl offer a thorough understanding of Brooklynites' flair for collaging vintage, high-end, and everyday fashion to create bold, individualistic styles…Brooklyn Street Style is as much about people and personalities as it is about clothing." – Anne Hellman, author of Design Brooklyn: Renovation, Restoration, Innovation, Industry
Brooklyn style is eclectic, creative, and distinct from neighborhood to neighborhood. It's not about chasing labels. It is stylish on its own terms, and it's about dressing for real life. Brooklyn Street Style: The No-Rules Guide to Fashion explores what has made the borough a global fashion mecca and presents style advice from a host of Brooklyn tastemakers. This diverse crew of notable women in the design, fashion, food, and entertainment worlds includes style expert Mary Alice Stephenson, Girlscostume designer Jenn Rogien, Urban Bush Babes blogger Cipriana Quann, Sleigh Bells's singer/beauty-industry activist Alexis Krauss, and award-winning actor/playwright Eisa Davis. Chapters distill what's happening in the borough today—from the maker movement to eco-conscious fashion—with more than 175 striking street-style photographs. Full of suggestions for both visitors and locals alike, the book's Brooklyn Guide offers a curated listing of the essential shops, markets, restaurants, and bars.
Features more than 200 striking photographs and noteworthy style advice from a number of Brooklyn tastemakers, including:
Kerry Diamond, editor-in-chief of Cherry Bombe magazine and restauranteur
Jenn Rogein: costume designer for HBO's Girls
Leslie Parks: chef, daughter of famed photography Gordon Parks
Mary Alice Stephenson: style expert and creator of MARYALICESTYLE
Alexis Krauss: Sleigh Bells singer and blogger
Heather Hardy: featherweight champion boxers
Sara Bigelow: butcher at The Meat Hook, Williamsburg
About the Authors:
Anya Sacharow is a cultural reporter who has written for Time, Entertainment Weekly, Rolling Stone, and more.
Shawn Dahl is a book designer, editor, and former editor of Time Out's Eating & Drinking and New York travel guides.
Sioux Nesi is a fashion, beauty, and portrait photographer whose work appears in magazines and advertising campaigns worldwide.
RSVP
Bookings are closed for this event.