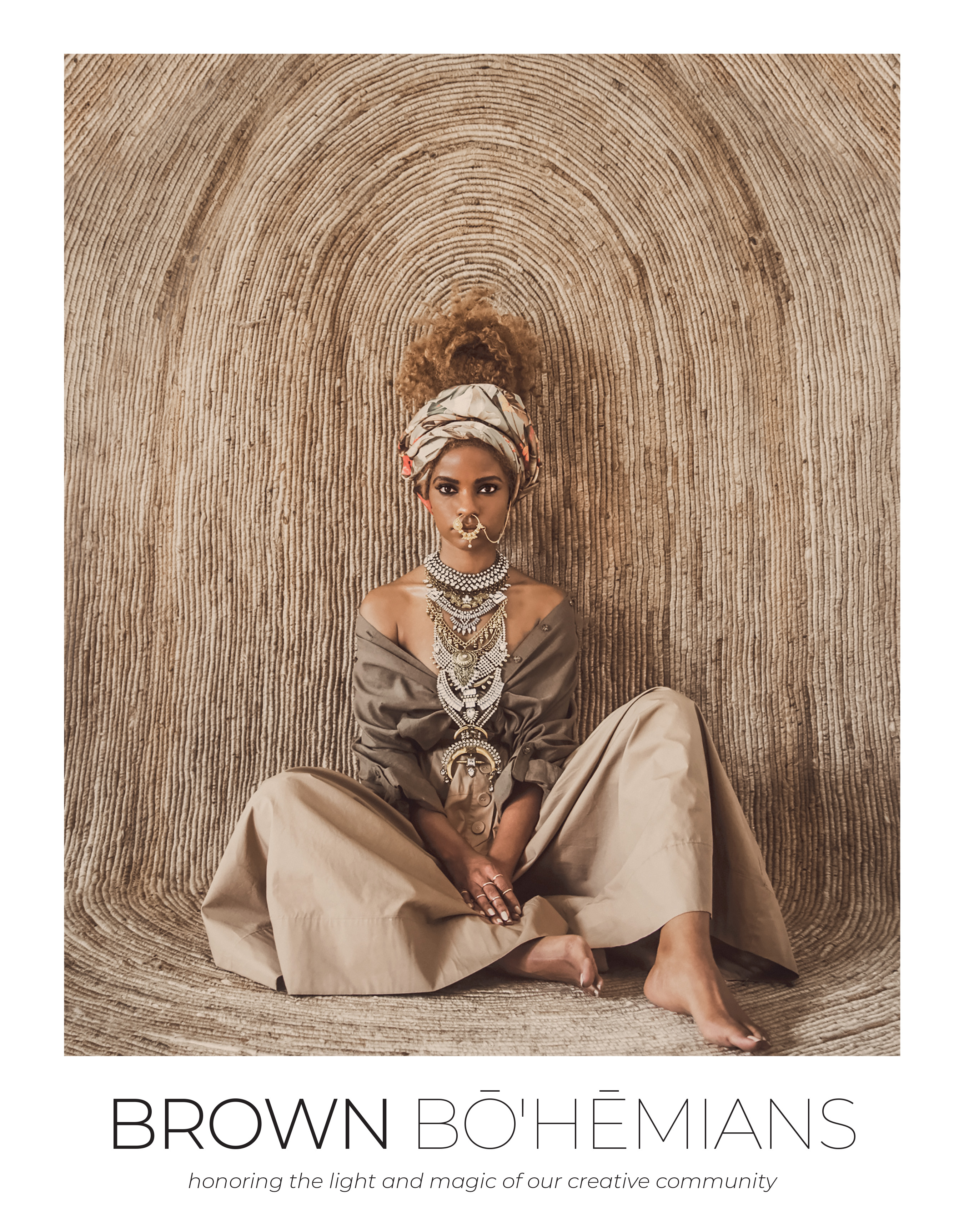 Thursday May 28, 2020
7:00 pm - 9:00 pm
POWERHOUSE @ the Archway
28 Adams Street (Corner of Adams & Water Street @ the Archway)
Brooklyn , NY 11201
This event has been postponed!  Stay tuned for updates!
RSVP encouraged & appreciated.
Please fill out the form at the bottom of this page if you plan on attending. Facebook event found here.
PLEASE NOTE: Submitting an RSVP for this event DOES NOT guarantee entrance. This is a free-access event — entrance will be on a first-come, first-served basis.
---
About the Book.
Brown Bō'hēmians captures the essence and voice of an underrepresented demographic: creative people of color. Influenced by a deeply held belief that stories sculpt our collective narrative, a group of authors and artists came together to create this first-of-its-kind collection. Inspired by their unique tastes and experiences in fashion, lifestyle, and art, Brown Bō'hēmians brings a vital and virtual movement, born on social media, to life and into print.
People of color are the originators of all things, yet are all too often overlooked. Each of our stories is unique, but collectively they contribute to the rebuilding of community, and counter hundreds of years of colonialism, narrow minded and harmful media representation, non-inclusive and conformist beauty standards, and a systemic, historical lack of recognition for our contributions. Brown Bō'hēmians reclaims a small piece of a space that has always been rightfully ours.
Created to recognize and elevate the underrepresented and the undervalued, Brown Bō'hēmians is food for the creative spirit that most needs it: you.
About The Authors.
Born in the Mojave Desert, California, Vanessa Coore Vernon's purpose is to live her best, most authentic life—which she'll probably live (two or three) more times. Growing up on both the West and East Coasts fueled her love of exploration and nurtured her wildish spirit. Creative Curator of the lifestyle collective The Bohemian Brands with her partner Morgan Ashley, she blends her love of design, film, travel, and art to create a wanderlust of visual storytelling. Each of the brands acts as an intersection for local and global artistry, while actively providing space to connect, create, and collaborate. Through social platforms, she is able to engage in the celebration of the black and brown community globally. Vanessa currently resides in Atlanta amongst a girl gang of other inspirational women, and is forever indebted to her favorite humans, Valerie and Veronica.
Born and raised in Oakland, Morgan Ashley's nomadic spirit led her to Atlanta and into alignment with her current role as Director of PR and Operations for The Bohemian Brands. Destined to be anything but ordinary, Morgan's uncompromising, unapologetic pride in her blackness and queerness guide her as an entrepreneur and cultural purveyor. A connoisseur of culture, style, and cuisine, Morgan relied on these core tenets during her earliest days as an influencer and entrepreneur, launching the food discovery brand, EatHereATL. It was also during this period of growth and discovery that she connected with business partner Vanessa Coore Vernon and conceived The Bohemian Brands, a joint venture created to rewrite the narrative behind the bohemian lifestyle and shed light on the intersectionality of social institutions such as race, sexuality, and gender. For Morgan, being Black is more than an identity; it is manna from heaven.
RSVP
Bookings are closed for this event.