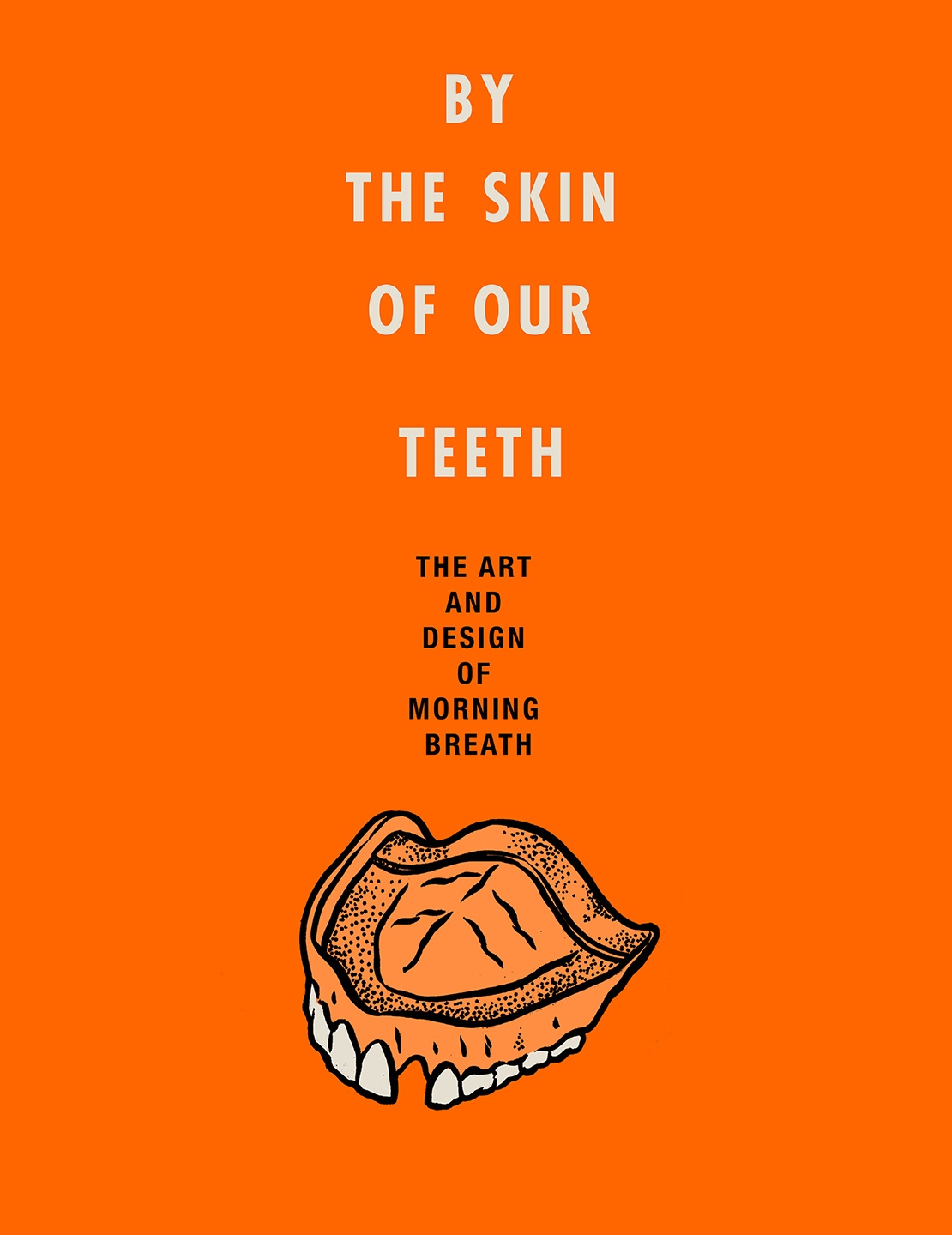 Thursday Dec 07, 2017
7:00 pm - 9:00 pm
POWERHOUSE @ the Archway
28 Adams Street (Corner of Adams & Water Street @ the Archway)
Brooklyn , NY 11201
RSVP appreciated:
Please fill out the "Bookings" form at the bottom of this page.
-or-
Send the name of the event and number of attendees to our RSVP email.
PLEASE NOTE: Submitting an RSVP for this event DOES NOT guarantee entrance. This is a free-access event — entrance will be on a first-come, first-served basis.
---
About the Book:
A beautifully designed visual history of Morning Breath, Inc., the Brooklyn-based boutique design studio whose collaborators including top musical artists (from Jay Z to the Foo Fighters) as well as such top brands as Vans and Adidas.
In 1996 while working at the in-house design department at Think Skateboards in San Francisco, creatives Doug Cunningham and Jason Noto forged a collaborative style that would transform into a remarkable partnership: an endeavor they called Morning Breath.
Working with some of the top music artists and corporations, Morning Breath has made its aesthetic mark on pop culture, devising Grammy-nominated and award-winning work that has been featured in art shows across the country. Incorporating passé pop culture art elements into fresh, original imagery, Noto and Cunningham have produced an amazing portfolio of artwork for a wide range of clients, including Absolut Vodka, Solomon Snowboards, MTV, Pepsi, Kanye West, Eminem, Jay Z , Slayer, Foo Fighters, Queens of the Stone Age, Vans, and Adidas.
In By the Skin of Our Teeth, Cunningham and Noto tell the story of Morning Breath, showcasing their artwork and designs, from music packaging, T-shirts, and posters to fine arts, lifestyle, and products. They also spotlight the artistic influences and styles that have shaped them, including graffiti art, silk screening, computer graphics, collaging, and painting.
Filled with dozens of full-color images, By the Skin of Our Teeth is an invaluable display of Morning Breath's provocative, imaginative, and original style—a combination of the dream-like and the quotidian—that has captured the attention of artists, designers, and pop culture lovers everywhere.
The list of contributors consists of a wide-range of writers and artists, all of whom help put the creative work of Morning Breath in narrative perspective. Contributors include Mike Giant, Bill Adler, Jeremy Fish, Geoff Peveto, Matthew Newton, Matt Revelli, and Eddie Zammit.
About the Authors:
Jason Noto & Doug Cunningham founded Morning Breath, Inc., in 2002 and are based in Brooklyn, New York. Doug and Jason split their creative energies and time between commercial and personal work. Over the last decade the two have been nominated for a Grammy, showcased in numerous design books/publications, and have been invited to speak about and show their work around the globe.
About the Moderator:
Julian Alexander is the founder of Brooklyn-based design studio Slang Inc., whose clients include the world's top agencies and brands. His understanding of cultural nuance and deep passion for music informed his tenure as Design Director for Sony Music, where he won a GRAMMY® Award for The Complete Jack Johnson Sessions by Miles Davis for Best Boxed or Special Edition Package. As Executive Creative Director of Guild, Julian led creative teams on experiential projects for Nike, Target, and Stella Artois. His iconic logos and album artwork for Jennifer Lopez, 50 Cent, and Eminem among others can be seen on packages that have sold over 100 million units worldwide. Julian has moderated design talks at the American Institute of Graphic Arts and NYU, and presented at Apple. Julian is a graduate of School of Visual Arts, where he also taught typography.
RSVP
Bookings are closed for this event.