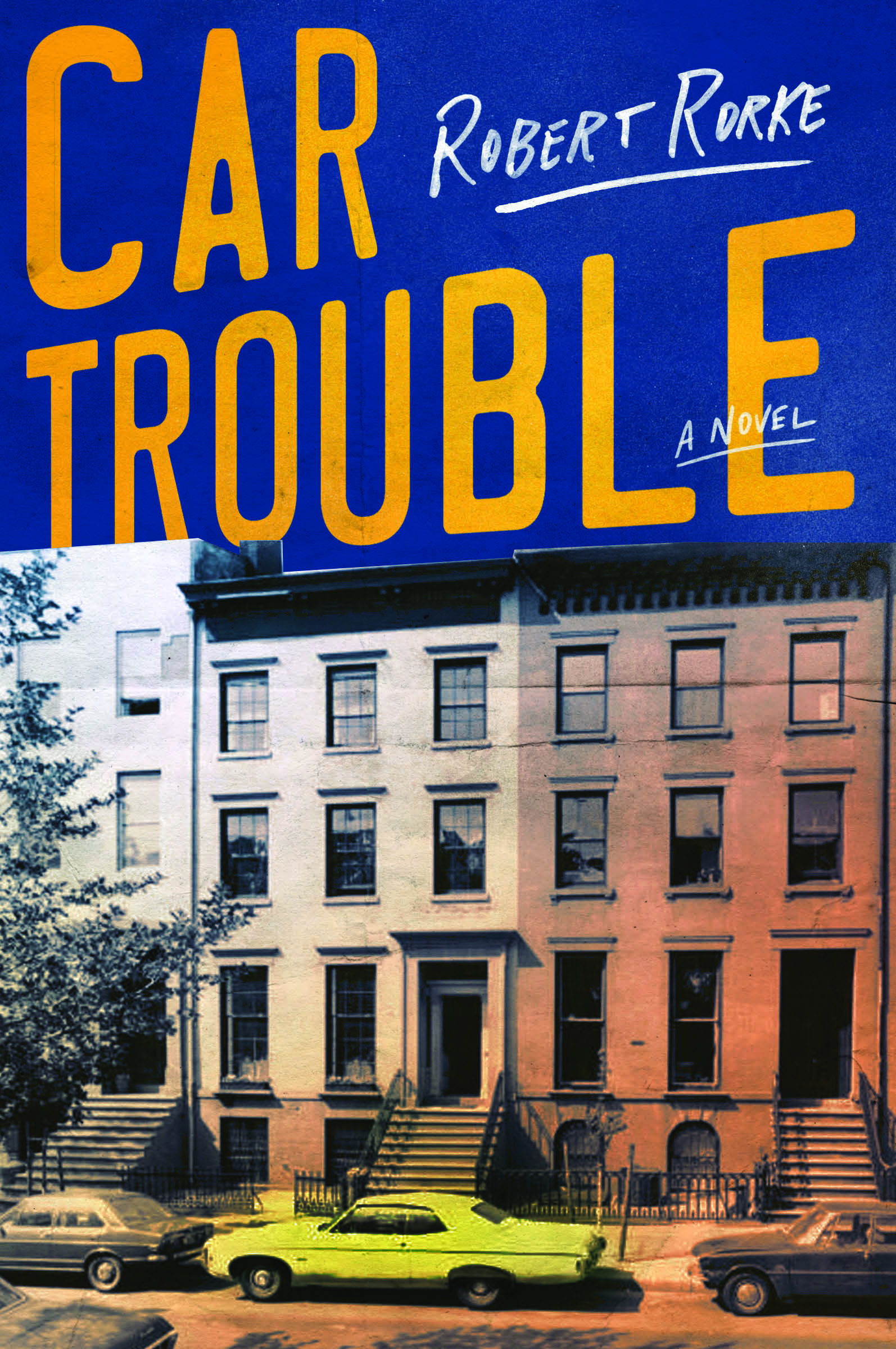 Wednesday Sep 12, 2018
7:00 pm - 9:00 pm
POWERHOUSE @ the Archway
28 Adams Street (Corner of Adams & Water Street @ the Archway)
Brooklyn , NY 11201
RSVP encouraged & appreciated.
Please fill out the form at the bottom of this page if you plan on attending. Facebook event found here.
PLEASE NOTE: Submitting an RSVP for this event DOES NOT guarantee entrance. This is a free-access event — entrance will be on a first-come, first-served basis.
---
"Such a pleasure to read…. This is a coming of age story, but it is also so much more than that."
—Dominic Smith, New York Times bestselling author of The Last Painting of Sara de Vos
About the Book.
From a bright new talent, a witty, moving, and inspirational coming-of-age debut novel set in 1970s Brooklyn about a teenager and his abusive father whose obsession with broken down vintage cars careens wildly out of control.
Nicky Flynn is coming-of-age in 1970s Brooklyn, riding into his sophomore year at St. Michaels, the last hurrah of the Diocesan school system. A budding young actor, Nicky is at once sensitive, resilient, exasperated, and keenly observant—especially when it comes to his father, Patrick. Undeniably enigmatic, and coasting on vanity, charm, and desperation, "Himself" as Nicky calls his father, is given to picking up old car junkers, for cheap at NYPD auctions—each sputtering, tail-finned treasure subsidized by poker games.
To Patrick, these chrome glamour tanks are his obsessions, repairable reminders of the past when he was young, and everything seemed new and gleaming and possible—before he had a family. For Nicky, each one is a milestone. Whether it's a harrowing joy ride or a driving lesson, they're unforgettable markers on his path toward an unpredictable future. But as Patrick's compulsions slide into alcoholism and abuse, Nicky, his mother, and sisters brace themselves for an inevitable sharp turn in their addled lives.
Narrated with humor and a rueful awareness, Car Trouble is an exhilarating novel about acceptance, regret, compassion, and finding your authentic adult self amid the rubble and rumble of growing up.
About the Author.
Robert Rorke was born and raised and lives in Brooklyn. He is a TV editor at the New York Post who has also previously written for Publishers Weekly, TV Guide, Los Angeles Times, and Seventeen. He received his MFA from Warren Wilson College and his MA in English from Stanford University.
About the Moderator.
Phillip Lopate is a prolific author of essays, novels, poetry, critical studies and personal memoirs. He has appeared in or edited a number of anthologies and is the recipient of a Guggenheim Fellowship and numerous other medals and awards. He is currently a Professor in the Writing Program at Columbia University.
RSVP
Bookings are closed for this event.