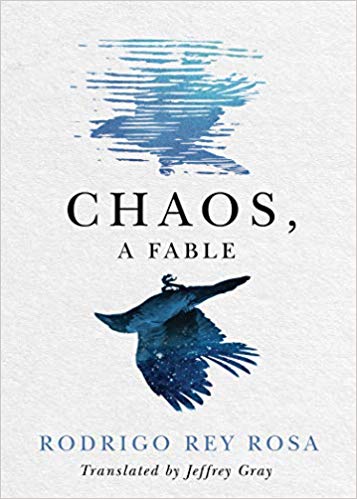 Wednesday May 08, 2019
7:00 pm - 9:00 pm
POWERHOUSE @ the Archway
28 Adams Street (Corner of Adams & Water Street @ the Archway)
Brooklyn , NY 11201
RSVP encouraged & appreciated.
Please fill out the form at the bottom of this page if you plan on attending.
PLEASE NOTE: Submitting an RSVP for this event DOES NOT guarantee entrance. This is a free-access event — entrance will be on a first-come, first-served basis.
---
About the Book.
One of the most widely acclaimed Latin American writers and surely the most prominent Guatemalan writer, Rodrigo Rey Rosa stands shoulder to shoulder with Roberto Bolaño, Horacio Castellanos Moya, and Fernando Vallejo. In this magnificent new novella, Rey Rosa explores faith and anarchy in our much-divided, dangerously interconnected world.
About The Author.
Rey Rosa was born in Guatemala in 1958. He emigrated to New York in 1980, and in 1982 he moved to Morocco. American expatriate writer Paul Bowles, with whom Rey Rosa had been corresponding, translated his first three books into English. Rey Rosa has based many of his writings and stories on legends and myths that are indigenous to Latin America and North Africa. Out of all of his many works, seven have been translated into English: The Beggar's Knife, Dust on her Tongue, The Pelcari Project, The Good Cripple, The African Shore,Severina, and now, Chaos, A Fable. He currently lives in Guatemala City.

Robert Fitterman is the author of 12 books of poetry. He grew up in a small suburb of
St. Louis, Missouri, called Creve Coeur. His street is still flanked by a Shell gas station
on one side and a Mobile station on the other. His writing is kinda conceptual and sorta
involves identity issues that are complicated by the web. And the Mall. Recent titles
include: now we are friends (Truck Books), Rob the Plagiarist (Roof Books), and Notes
On Conceptualisms, co-authored with Vanessa Place (Ugly Duckling Presse). He teaches
writing and poetry at New York University and at the Bard College, Milton Avery School
of Graduate Studies.
RSVP
Bookings are closed for this event.