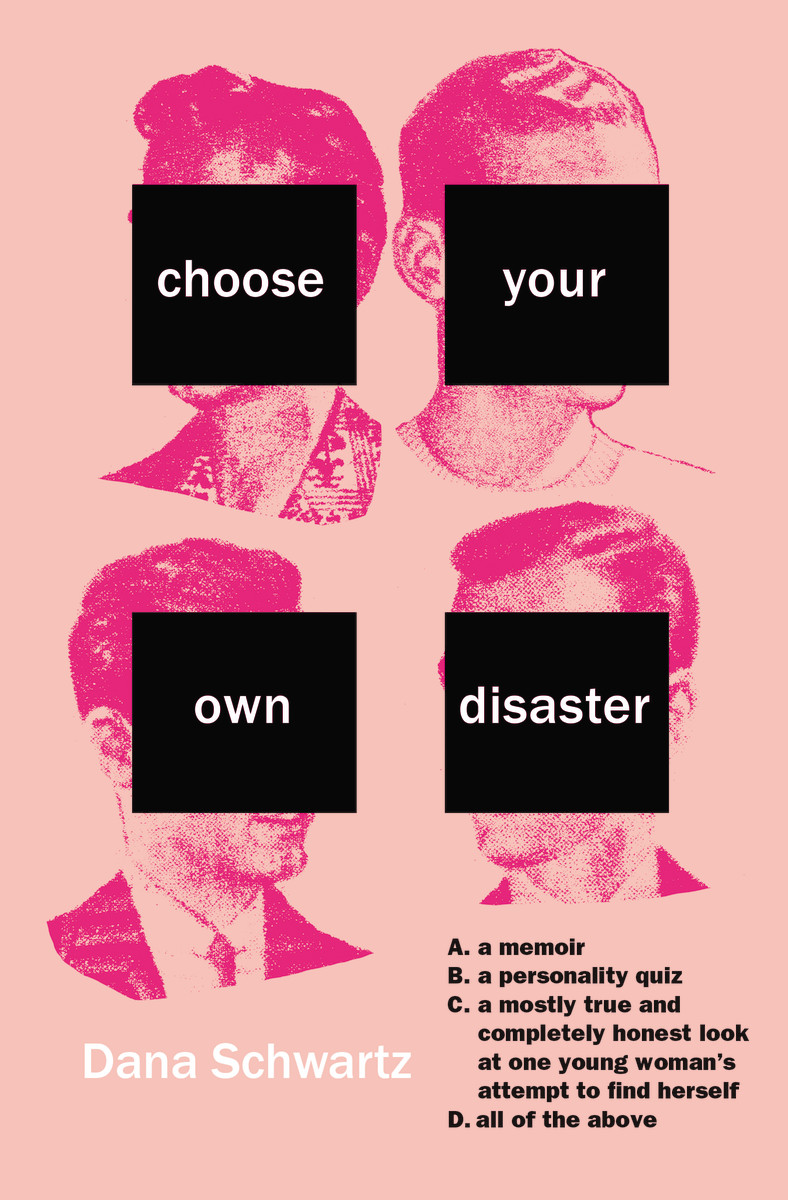 Thursday Jun 21, 2018
7:00 pm - 9:00 pm
POWERHOUSE @ the Archway
28 Adams Street (Corner of Adams & Water Street @ the Archway)
Brooklyn , NY 11201
RSVP appreciated. Please fill out the form at the bottom of this page if you plan on attending.
PLEASE NOTE: Submitting an RSVP for this event DOES NOT guarantee entrance. This is a free-access event — entrance will be on a first-come, first-served basis.
---
About the Book.
You are sent the hilarious, quirky, and unflinchingly honest memoir about one young woman's terrible and life-changing decisions as she tries (and sometimes fails) to find herself in a world full of dizzying possibilities. Do you:
A.) Drop everything you're doing to read it immediately because Dana Schwartz is an internet darling and you can't wait to see which fake rom-com lady career you should pursue or which European city should you go to while you're deep in denial about needing to enter the real world.
B.) See option A.
If you answered A:
Congratulations! You're in for an entertaining joyride as you relive some of Dana's choice misadventures in college, traveling abroad, and starting off in New York through the internet's favorite method of self-knowledge: the quiz.
Part-memoir, part-VERY long personality test, Choose Your Own Disaster is a manifesto about the millennial experience, modern feminism, and how the easy advice of "you can be anything you want!" is actually pretty fucking difficult when there are so many possible versions of yourself it seems like you could be. Dana has no idea who she is, but at least she knows she's a Carrie, a Ravenclaw, a Raphael, a Belle, and a former emo kid, a Twitter addict, and a millennial just trying her best.
About the Author.
Dana Schwartz is an arts and culture writer based in Los Angeles with writing for The New Yorker, The Guardian, New York Observer, Marie Claire, Glamour, Mic, GQ, VICE, and more. She is currently a staff writer for Entertainment Weekly. She created a parody Twitter account called @GuyInYourMFA based on the people she's encountered in fiction workshops, and another one called @DystopianYA about the tropes in all of the young adult fiction books she's read. Her own (non-dystopian) YA book, And We're Off, was published May 2017 by Penguin/Razorbil.
About the Moderator.
Jennifer Wright is the author of humorous history books, including It Ended Badly: 13 of the Worst Break-Ups In History and Get Well Soon: History's Worst Plagues and the Heroes That Fought Them. She is the Political Editor at Large for Harper's Bazaar. Her writing has been featured in Glamour, Cosmopolitan, Popular Mechanics, The New York Post, TheNewYorker.com, McSweeney's and many more.
RSVP
Bookings are closed for this event.