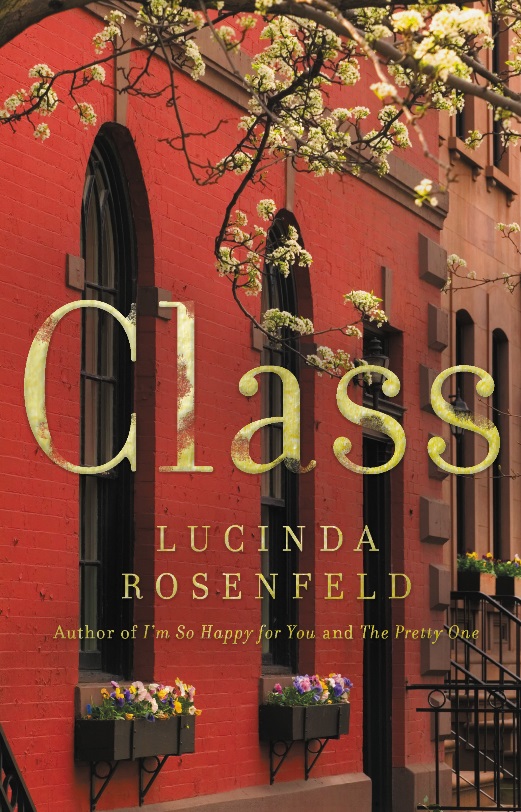 Tuesday Jan 10, 2017
7:00 pm - 9:00 pm
POWERHOUSE @ the Archway
28 Adams Street (Corner of Adams & Water Street @ the Archway)
Brooklyn , NY 11201
For more information, please call 718.666.3049
RSVP appreciated: RSVP@powerHouseArena.com
-or-
Please fill out the "Bookings" form at the bottom of this page.
For more information, please call 718.666.3049
---
A satirical novel about a mother whose life spirals out of control when she's forced to rethink her bleeding heart liberal ideals.
About CLASS:
Lucinda Rosenfeld's darkly comic and razor sharp fifth novel, CLASS, is inspired by her own experience sending her children to a mixed-race-and-income public school in Brooklyn. Acerbic satire at its best, CLASS deftly brings us to the fraught intersection of privilege and idealism, liberal guilt and good intentions. And while she had me laughing and cringing in (almost) equal measure, she successfully pricked at my conscience and had me wondering what choices I'll make for my own young son when the time comes.
In CLASS, idealistic forty-something Karen Kipple works full-time in the non-profit sector, helping hungry children from disadvantaged homes. But when a troubled student from a nearby housing project begins bullying children in her daughter's class at school, Karen's ideals about equal opportunity and education are called into question.
Racial tension in the United States has reached a fever pitch, and the subject of race relations dominates the national conversation. Like Jonathan Lethem's Dissident Gardens and Tom Wolfe's The Bonfire of the Vanities before it, CLASS sets out to contribute to that discussion in a meaningful way by honestly accounting for how even the most well-meaning of white Americans perceive the color divide and, despite guilty and conflicted feelings, often end up isolating their families on one side of it.
About the Author:
Lucinda Rosenfeld is the author of the novels The Pretty One, What She Saw…, Why She Went Home, and I'm So Happy For You. Her fiction and essays have appeared in the New York Times, The New Yorker, Slate, the Wall Street Journal, Oprah, and other publications. She lives in Brooklyn, New York, with her husband and two daughters.
RSVP
Bookings are closed for this event.