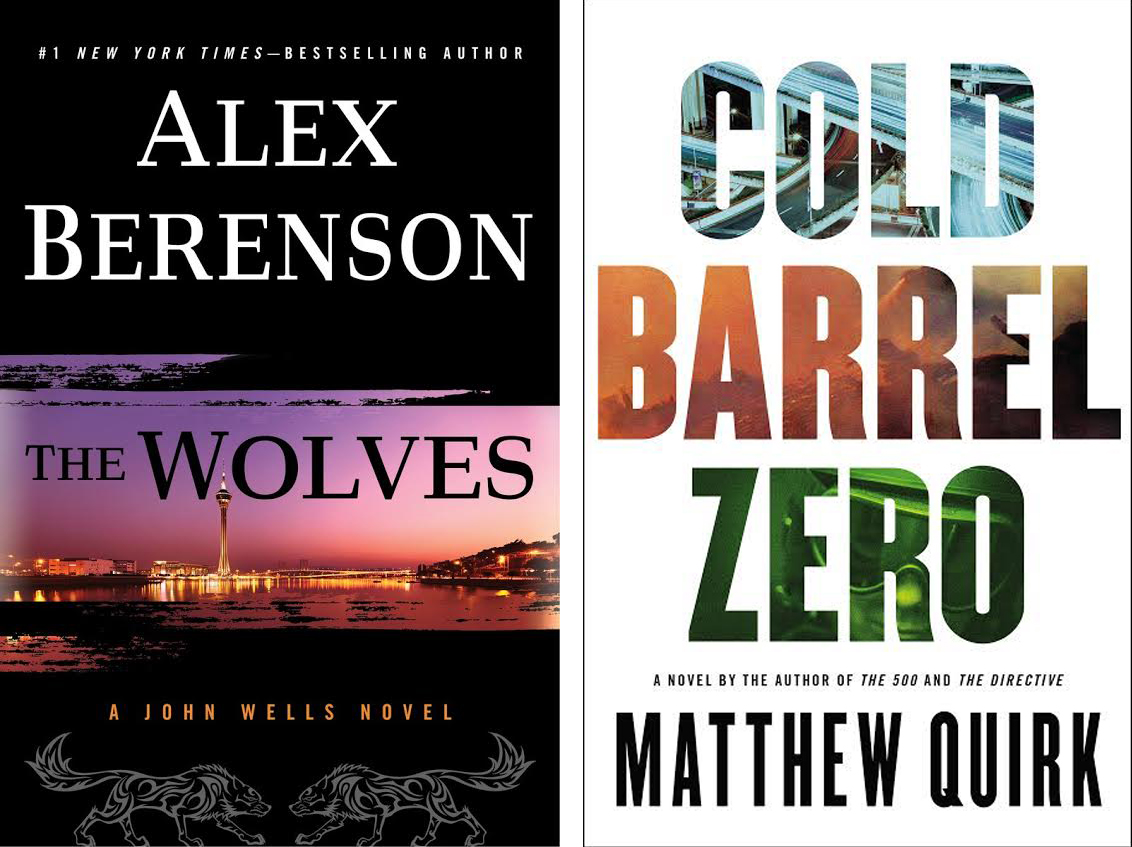 Monday Apr 11, 2016
7:00 pm - 9:00 pm
THE POWERHOUSE ARENA [Dumbo]
37 Main Street
Brooklyn, NY 11201
Esteemed authors Matthew Quirk and Alex Berenson team up to launch two new thrillers.
About Cold Barrel Zero:
John Hayes is a Special Operations legend who went rogue on a deep-cover mission and betrayed his own soldiers. Disgraced and on the run, he returns to the United States to get back to his wife and daughter and take revenge on his accusers with a series of devastating attacks. Only one man can stop him: Thomas Byrne. He once fought alongside Hayes as a combat medic, but he gave up the gun. Now a surgeon, he moves from town to town, trying to forget his past, until he is called upon by a high-ranking government official to help capture the man he once called a friend. Hayes and Byrne were once as close as brothers, but with the fate of the nation hanging in the balance and nothing as it seems, both men must decide whom to trust–and whom to betray. In a final, explosive battle for justice, they face off along a rifle's cold barrel. Cold Barrel Zero brings together the blistering pace of Lee Child, the nonstop action of Brad Thor, and the richly drawn characters and moral stakes of Daniel Silva. An experienced reporter armed with deep behind-the-scenes research into America's Special Operations Forces, Quirk takes the military thriller to a new level of suspense.
About The Wolves:
John Wells has unfinished business with the man who almost drove the U.S. to war, in the new cutting-edge novel from the #1-bestselling author.
John Wells has just barely managed to stop an operation designed to drive the United States and Iran into war, but the instigator himself disappeared behind an impenetrable war of security. Now it's time for him to pay, and Wells has made it his personal mission. There are plenty of crosscurrents at work, though. The White House doesn't want anybody stirring the pot; his old CIA bosses have their own agendas; other countries are starting to sniff around, sensing something unusual. It is when Russia and China enter the mix, however, that the whole affair is set to combust. With alarming speed, Wells is once again on his own…and the wolves are closing in.
---
About the Authors:
Matthew Quirk studied history and literature at Harvard College. After graduation, he joined The Atlantic and spent five years at the magazine reporting on a variety of subjects including crime, private military contractors, the opium trade, terrorism prosecutions, and international gangs. Quirk's bestselling first novel, The 500, is currently in development as a major motion picture. He lives in California.
Alex Berenson is a former business and investigative reporter for the New York Times and the author of the best-selling John Wells series of thrillers.  The first, The Faithful Spy, won the Edgar Award in 2007 for best first novel;  Putnam published the tenth, The Wolves, in February.
RSVP
Bookings are closed for this event.