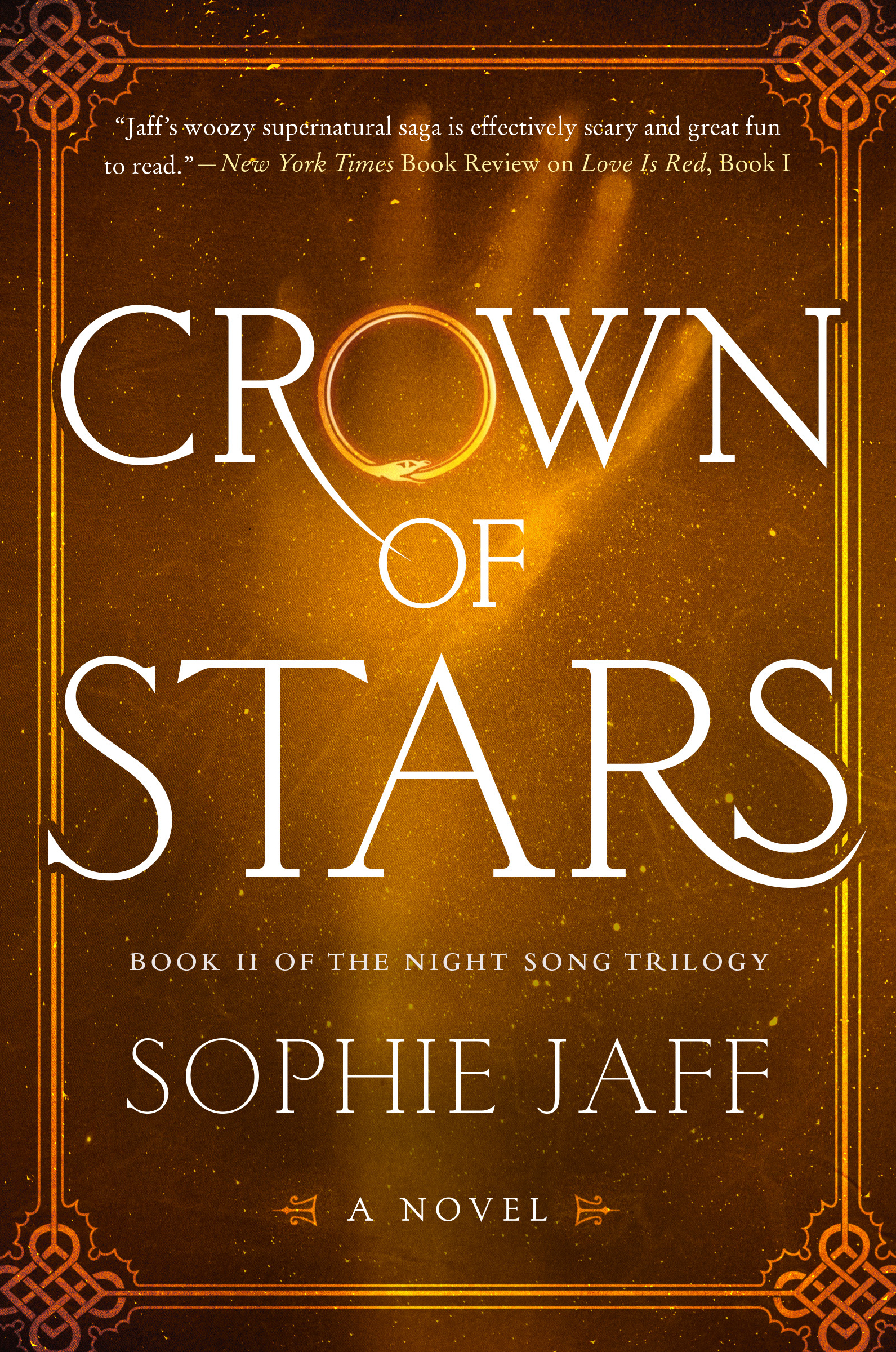 Thursday Jun 08, 2017
7:00 pm - 9:00 pm
POWERHOUSE @ the Archway
28 Adams Street (Corner of Adams & Water Street @ the Archway)
Brooklyn , NY 11201
RSVP appreciated:
Please fill out the "Bookings" form at the bottom of this page.
*Disregard the notification that will appear after Booking.*
-or-
Send the name of the event and number of attendees to our RSVP email.
---
Sophie Jaff will be reading from the next installation of her Night Song Trilogy, CROWN OF STARS, in which two women separated by time find themselves connected through a grand narrative of unrelenting struggles.
About the Book:
In the sequel to the critically acclaimed cult favorite novel Love Is Red, CROWN OF STARS, the past and present collide in a stunning, suspenseful, supernatural saga of revenge that will enrapture fans of Karen Marie Moning, Susanna Kearsley, and Anne Rice.
Katherine narrowly escaped death at the hands of a notorious serial killer, but in saving herself she destroyed her relationship with Sael, the man she loves. However, she's pregnant—and he doesn't know. She's already adopted Lucas, the son of her murdered roommate and plans to raise him and the baby on her own, until a chance encounter with Sael forces them to confront their future. He asks them to come with him to London, where he's starting a new job. Still deeply disturbed by the events of the past few months, Katherine agrees to a new start abroad.
Hundreds of years earlier, a young English girl named Margaret witnesses her mother's vicious murder in the woods surrounding their village. A strange, dark-eyed child, Margaret already attracts suspicion and her miraculous survival only stokes rumors of witchcraft among the neighbors. When her father remarries a much younger, hostile woman, Margaret knows she must leave for good. Her fight to survive on her own reveals she has inherited her mother's extraordinary gifts.
Katherine begins her new life in London, and Margaret also gets to start over—as an alewife in a local lord's castle. Even though Margaret's is a medieval world, separated from Katherine's by centuries, both women struggle with loneliness, the pain of being misunderstood, and the consequences of a passionate love affair gone wrong. And as their stories converge, an electrifying narrative builds towards a climax that forces Katherine to confront her destiny and that of her child, which are intertwined with Margaret's own troubled fate.
About the Author:
A native of South Africa and the author of Love Is Red, Sophie Jaff is an alumna of the Graduate Musical Theater Writing Program at NYU's Tisch School of the Arts, and a fellow of the Dramatists Guild of America. Her work has been performed at Symphony Space, Lincoln Center, and Goodspeed Musicals. She lives in New York City.
About the Moderator:
Heidi Heilig holds an MFA from New York University in Musical Theatre Writing, of all things, and she's written books and lyrics for shows including The Time Travelers Convention, Under Construction, and The Hole. She lives in Brooklyn with her husband, her son, and their pet snake.
RSVP
Bookings are closed for this event.