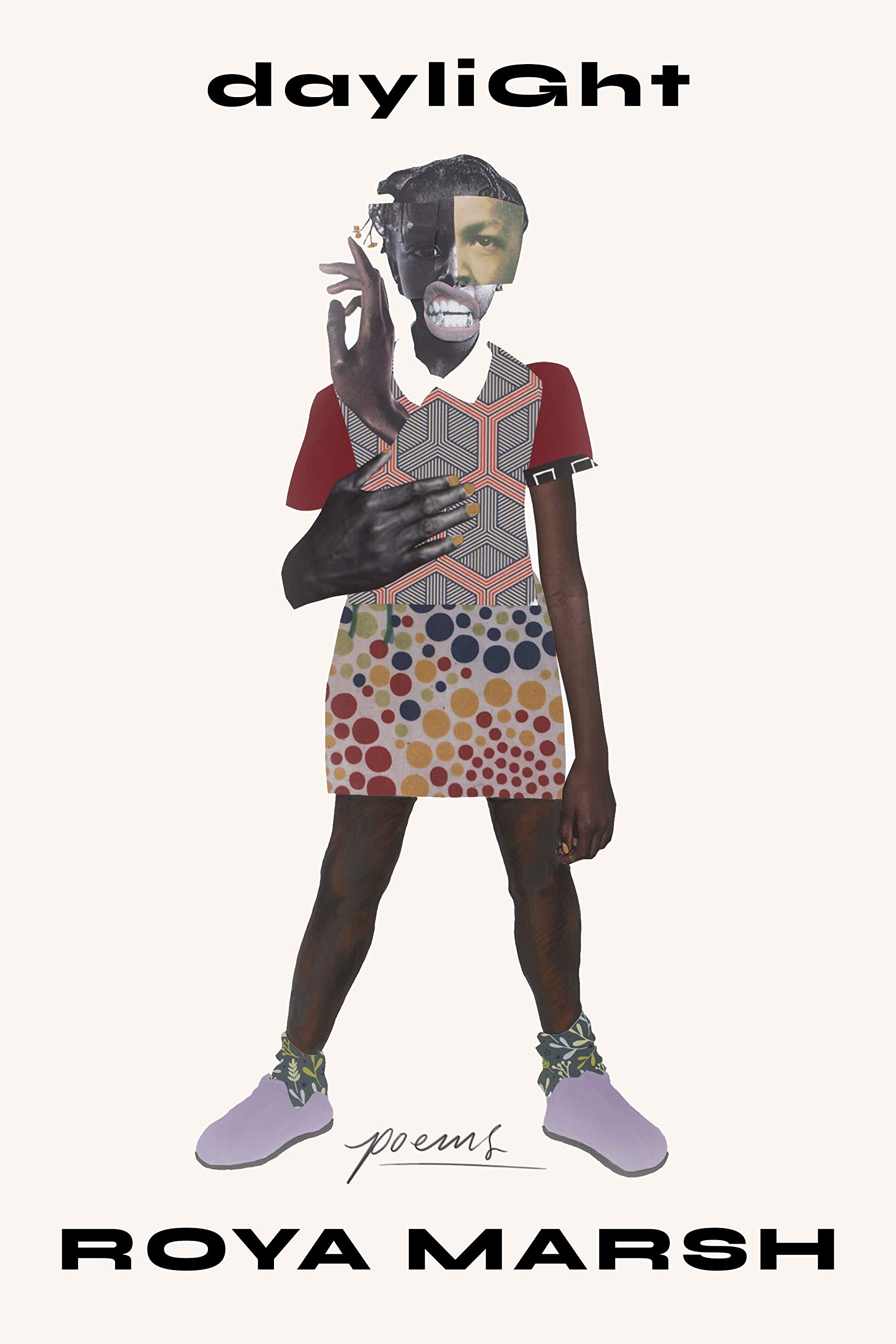 Tuesday Mar 31, 2020
7:00 pm - 9:00 pm
POWERHOUSE @ the Archway
28 Adams Street (Corner of Adams & Water Street @ the Archway)
Brooklyn , NY 11201
RSVP encouraged & appreciated.
Please fill out the form at the bottom of this page if you plan on attending. Facebook event found here.
THIS EVENT HAS BEEN POSTPONED – STAY TUNED FOR UPDATES
PLEASE NOTE: Submitting an RSVP for this event DOES NOT guarantee entrance. This is a free-access event — entrance will be on a first-come, first-served basis.
---
About the Book.
dayliGht is a dazzling collection of poems from a necessary new voice, at once a clarion call for stories of Black women and a rebuke of broken notions of sexuality and race.
Growing up, Roya Marsh was considered "tomboy passing." With an affinity for baggy clothes, cornrows, and bandanas, she came of age in an era when the wide spectrum of gender and sexuality was rarely acknowledged or discussed. She knew she was "different," her family knew she was "different," but anything outside of the heteronorm was either disregarded or disparaged.
In dayliGht, written in protest to the absence of stories reflecting her life, Marsh recalls her adolescence and the attendant torments of a butch Black woman coming of age in America. In lush, powerful, and vulnerable verses, dayliGht unpacks trauma to unearth truths, revealing a deep well of resilience, a cutting sense of irony, and an astonishing fresh talent.
About The Author.
A Bronx native, Roya Marsh is a nationally-recognized poet/performer/educator/activist. She is the Poet in residence at Urban Word NYC and works feverishly toward LGBTQIA justice and dismantling white supremacy. Marsh's work has been featured in Poetry, Flypaper Magazine, Frontier Poetry, Village Voice, Nylon, The Huffington Post, Button Poetry, Def Jam's All Def Digital, Lexus Verses and Flow, NBC, BET, and The BreakBeat Poets Vol 2: Black Girl Magic.
RSVP
Bookings are closed for this event.