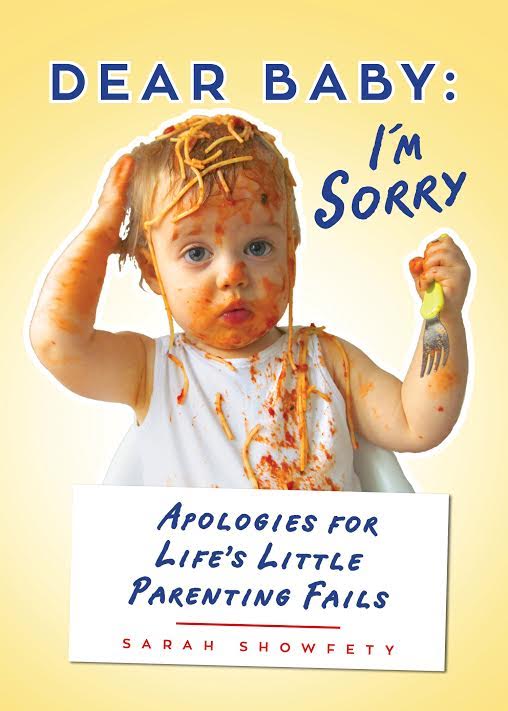 Thursday May 05, 2016
7:00 pm - 9:00 pm
THE POWERHOUSE ARENA [Dumbo]
37 Main Street
Brooklyn, NY 11201
For more information, please call 718.666.3049
RSVP appreciated: RSVP@powerHouseArena.com
-or-
Please fill out the "Bookings" form at the bottom of this page.
---
Local author and parent Sarah Showfety will read and discuss her new book, in which she confesses and apologizes for her comic parenting blunders.
About Dear Baby: I'm Sorry… :
It all started when Sarah Showfety was nursing her infant daughter for what felt like the millionth time and thought, "I wish she'd hurry the hell up and finish so I can have a glass of wine."
It was a relief to laugh after living in a mostly humorless, post-baby bubble. She quickly felt the need to apologize to her baby and wondered what other subpar parenting moments might warrant an apology. It turned out the list was pretty long.
Through a collection of captioned photos, Dear Baby: I'm Sorry… perfectly describes the everyday indignities of parenting—and the poor kids that have to put up with us.
About the Author:

In addition to being a mom, toddler personal chef, chauffeur, Chief Laundry Expert, and Head Dishwasher in her home, Sarah Showfety's writing has appeared in the New York Post, the Huffington Post, and other publications. She is the creator of the popular blog Dear Baby XO.
RSVP
Bookings are closed for this event.