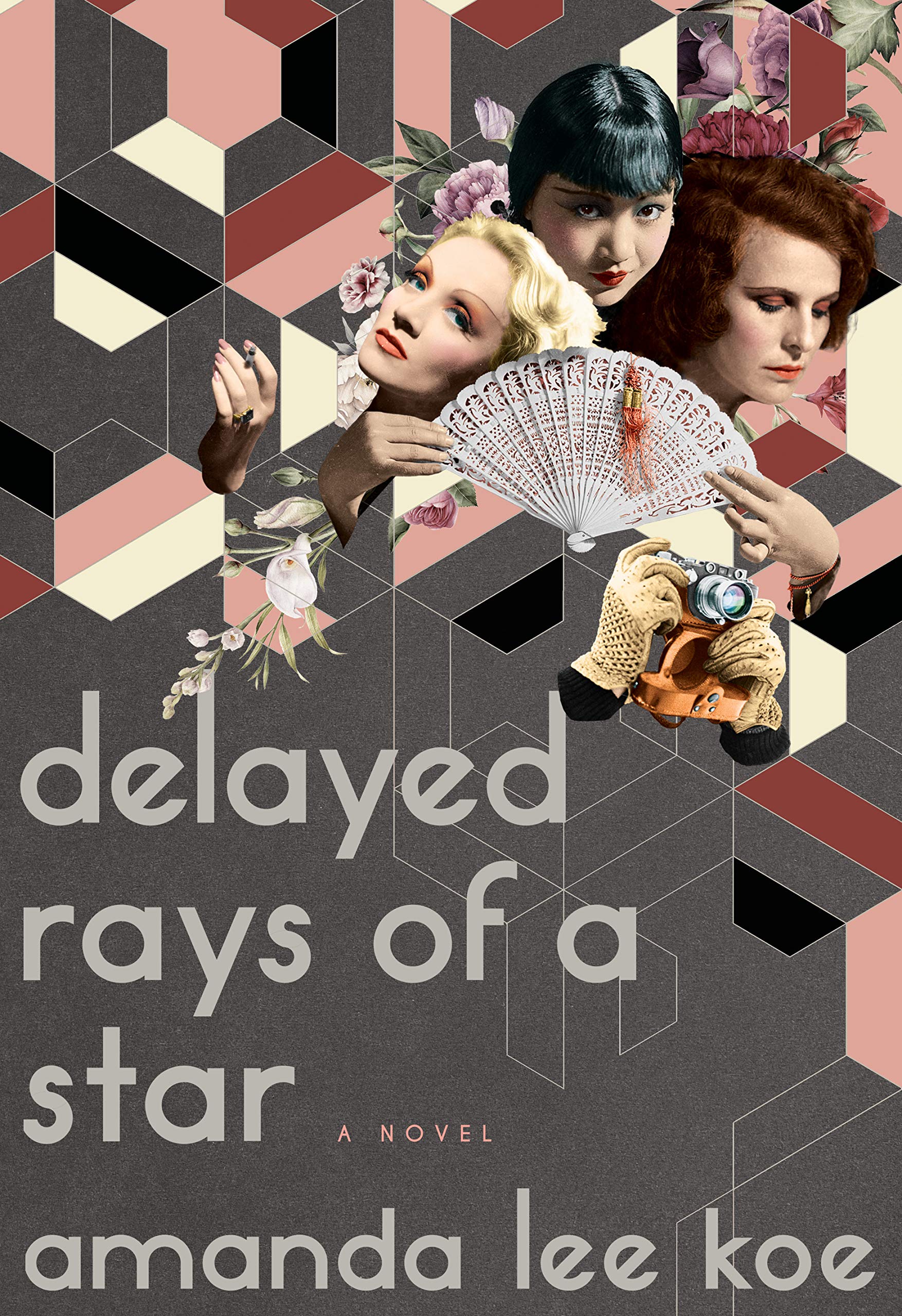 Wednesday Jul 17, 2019
7:00 pm - 9:00 pm
POWERHOUSE @ the Archway
28 Adams Street (Corner of Adams & Water Street @ the Archway)
Brooklyn , NY 11201
RSVP encouraged & appreciated.
Please fill out the form at the bottom of this page if you plan on attending. Facebook event found here.
PLEASE NOTE: Submitting an RSVP for this event DOES NOT guarantee entrance. This is a free-access event — entrance will be on a first-come, first-served basis.
---
About the Book.
A dazzling debut novel following the lives of three groundbreaking women–Marlene Dietrich, Anna May Wong, and Leni Riefenstahl–cinema legends who lit up the twentieth century.
At a chance encounter at a Berlin soirée in 1928, the photographer Alfred Eisenstaedt captures three very different women together in one frame: up-and-coming German actress Marlene Dietrich, who would wend her way into Hollywood as one of its lasting icons; Anna May Wong, the world's first Chinese American star, playing for bit parts while dreaming of breaking away from her father's modest laundry; and Leni Riefenstahl, whose work as a director would first make her famous–then, infamous.
From this curious point of intersection, Delayed Rays of a Star lets loose the trajectories of these women's lives. From Weimar Berlin to LA's Chinatown, from a seaside resort in East Germany to a luxury apartment on the Champs-Élysées, the different settings they inhabit are as richly textured as the roles they play: siren, muse, predator, or lover, each one a carefully calibrated performance. And in the orbit of each star live secondary players–a Chinese immigrant housemaid, a German soldier on leave from North Africa, a pompous Hollywood director–whose voices and viewpoints reveal the legacy each woman left in her own time, as well as in ours.
Amanda Lee Koe's playful, wry prose guides the reader dexterously around murky questions of ego, persona, complicity, desire, and difference. Intimate and raw, Delayed Rays of a Star is a visceral depiction of womanhood–its particular hungers, its calculations, and its eventual betrayals–and announces a bold new literary voice.
About The Author.
AMANDA LEE KOE is the fiction editor of Esquire Singapore and the editor of the National Museum of Singapore's film journal, Cinémathèque Quarterly. She was a 2013 fellow of the International Writing Program at the University of Iowa and a 2016 awardee of the PEN/Heim Translation Grant. Her working manuscript for this novel won the 2017 Henfield Prize, awarded to the best work of fiction by a graduating MFA candidate at Columbia University. She is also the youngest winner of the Singapore Literature Prize for her first book, the story collection Ministry of Moral Panic. Born in Singapore, she has lived in Bangkok, Beijing, and Berlin, and is now based in New York.
About The Moderator.
BEN METCALF was born in Illinois and raised in that state and later in rural Virginia. He was for many years the literary editor of Harper's Magazine. He has since taught at Columbia University's School of the Arts and joined the Lapham's Quarterly editorial board. His writing has appeared in The Baffler, Harper's Magazine, The Best American Essays, and elsewhere.
RSVP
Bookings are closed for this event.