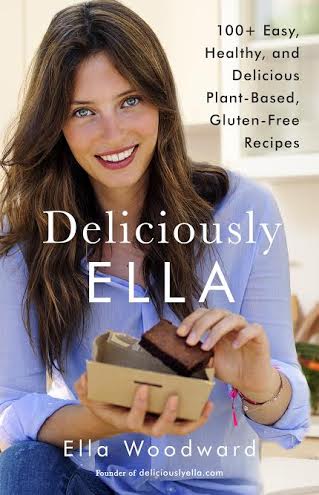 Thursday Mar 05, 2015
7:00 pm - 9:00 pm
THE POWERHOUSE ARENA [Dumbo]
37 Main Street
Brooklyn, NY 11201
For more information, please call 718.666.3049
RSVP appreciated: RSVP@powerHouseArena.com
-or-
Please fill out the "Bookings" form at the bottom of this page.
---
Based on her celebrated blog, Ella Woodward's cookbook includes over 100 easy, healthy, and delicious plant-based, gluten-free recipes. The self-proclaimed recovering "sugar monster" shares her sumptuous creations, from beet chocolate cake to stuffed cremini mushrooms, along with her philosophy of healthy eating.
About Deliciously Ella:
Four years ago, when Ella Woodward was just 19 years old, she was diagnosed with Postural Tachycardia Syndrome, a rare illness that left her bed-ridden and in chronic pain. As she managed her symptoms through conventional medicine, Ella also began researching holistic approaches and decided to give clean eating a try. Her diet, which previously revolved around Ben and Jerry's ice cream and Nutella, underwent a drastic makeover, and she began to heal and feel better almost immediately. Eighteen months later, she was able to go off her medication completely, and her blog, which chronicled her experiments with plant-based food, grew into an internet sensation.
Today, 23-year-old Ella is something of a superstar in the UK. Her blog, which shares her experimental, cheerful, and simple approach to cooking and eating, including recipes and videos, receives nearly 2 million views per month, the London Times recently declared her "the new Nigella," she was just named a Red magazine Woman of the Year, and she's currently the gorgeous face of ESPIRIT's "Everyday Amazing" campaign. She's starting to catch on in the US, too: SELF magazine recently featured her in a piece on "SELF-made women," and she's become a frequent guest on sites like Well + Good and MindBodyGreen.
Deliciously Ella is not a diet book, or a directive on how we "should" eat. It's an inspirational guide to embracing delicious, nourishing food― from trying new ways to satisfy a craving for sweets to finding protein in the plant world to making salads and grains exciting. Readers will come away from Ella's book with a refreshed zeal for experimenting with whole, plant-based eating.
 About the Author:
Ella Woodward is a health blogger and creator of best-selling Deliciously Ella app. She has been featured in Glamour, Vogue, The Telegraph Magazine and You Magazine, among others. She currently teaches cooking classes and is training as a naturopathic nutritionist at the College of Naturopathic Medicine in London.
RSVP
Bookings are closed for this event.