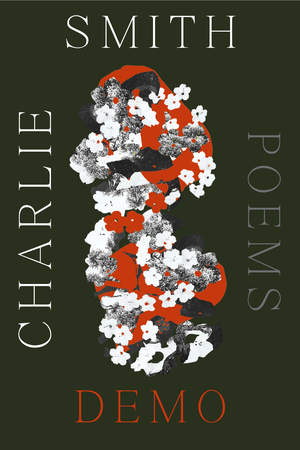 Tuesday Apr 07, 2020
7:00 pm - 9:00 pm
POWERHOUSE @ the Archway
28 Adams Street (Corner of Adams & Water Street @ the Archway)
Brooklyn , NY 11201
RSVP encouraged & appreciated.
Please fill out the form at the bottom of this page if you plan on attending. Facebook event found here.
THIS EVENT HAS BEEN POSTPONED – STAY TUNED FOR UPDATES.
PLEASE NOTE: Submitting an RSVP for this event DOES NOT guarantee entrance. This is a free-access event — entrance will be on a first-come, first-served basis.
---
About the Book.
With DEMO, award-winning poet Charlie Smith moves through shades of darkness and light to capture a refracted view of a disturbed, disintegrating world. Smith's new collection explores landscapes both natural and urban, probing the spaces where the two interact. Its narrator is at once wanderer and witness, living among streets where flowers are covered with dust, and smells of Mexican food and Chinese cooking fill the air. The poet finds a resurgence of life in the ruins, reminding us once again "that we don't really know what beauty is until we've looked hard at the horror that throws beauty into bright relief" (New York Times). In DEMO, Smith conveys a kinetic expression of hope that transcends human vagaries and machinations.
From "The Casing":
The sun, an old friend, eased
onto the brickyard wall. I sensed an era
drawing to a close. Something told me,
so I said, to gather my things. Smoothed-
over ideas, frets, a capacity for change
unremarked by others, a boarding house
menu I used for a text, my bindle, palpebral musings,
a burial suit of lights
and a jar of brandied apricots–all these
I said I'd send a van back for and never did.
About The Author.
Charlie Smith is the author of eight previous poetry collections, eight novels, and a book of novellas. He has won the Aga Khan Prize, the Levinson Prize, a Guggenheim Fellowship, and a grant from the National Endowment for the Arts. He lives in New York City.
RSVP
Bookings are closed for this event.