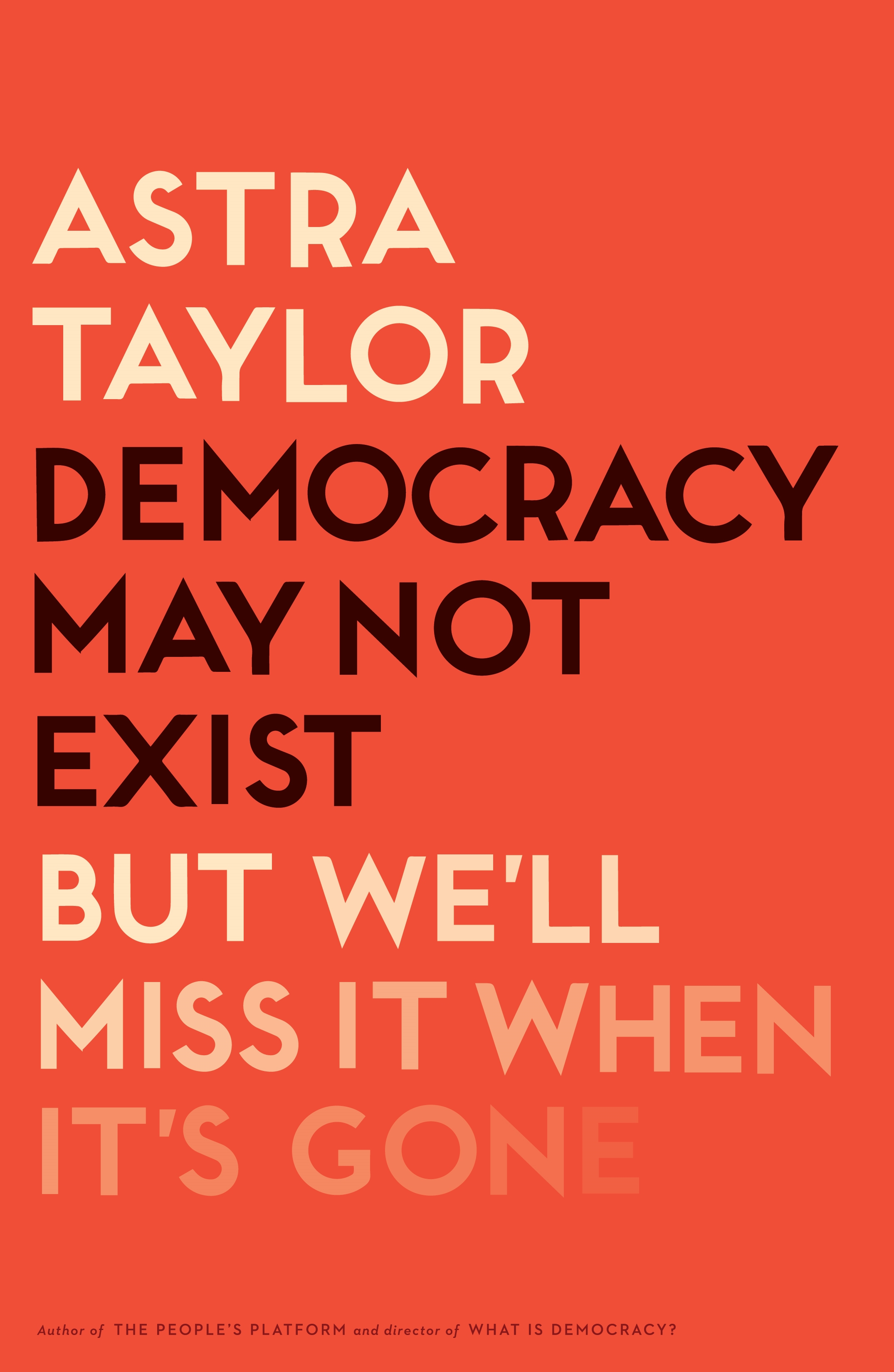 Thursday May 09, 2019
7:00 pm - 9:00 pm
POWERHOUSE @ the Archway
28 Adams Street (Corner of Adams & Water Street @ the Archway)
Brooklyn , NY 11201
RSVP encouraged & appreciated.
Please fill out the form at the bottom of this page if you plan on attending. Facebook event found here.
PLEASE NOTE: Submitting an RSVP for this event DOES NOT guarantee entrance. This is a free-access event — entrance will be on a first-come, first-served basis.
---
About the Book.
Astra Taylor's new book, Democracy May Not Exist But We'll Miss It When It's Gone, is a quest – through history, philosophy, and interviews–to answer the question. Her answers are surprising: democracy exists in the tension between many contradictions; it is always being realized and is never in a finite state; we in the United States have far less experience with it than we think. As Masha Gessen notes in a New Yorker review of Astra Taylor's companion documentary, What is Democracy?, "Taylor's project seems to be to show just how much we don't know about what we mean when we say 'democracy'." Astra Taylor, who has been called "a rare public intellectual, utterly committed to asking humanity's most profound questions yet entirely devoid of pretensions and compulsively readable" by Naomi Klein, takes a radically democratic approach interviewing philosophers, activists, and everyday people. Her project is not so much a polemic as it is a celebration of ideas and what it means to think about them.
About The Author.
Astra Taylor is the author of The People's Platform (winner of the American Book Award) and made two documentary films, Zizek! and Examined Life. Taylor's writing has appeared in the New York Times, the Washington Post, n+1, and The Baffler, where she is a contributing editor. She lives in New York City.
ALYSSA BATTISTONI is editor at Jacobin Magazine and a PhD candidate in political theory at Yale University.
RSVP
Bookings are closed for this event.