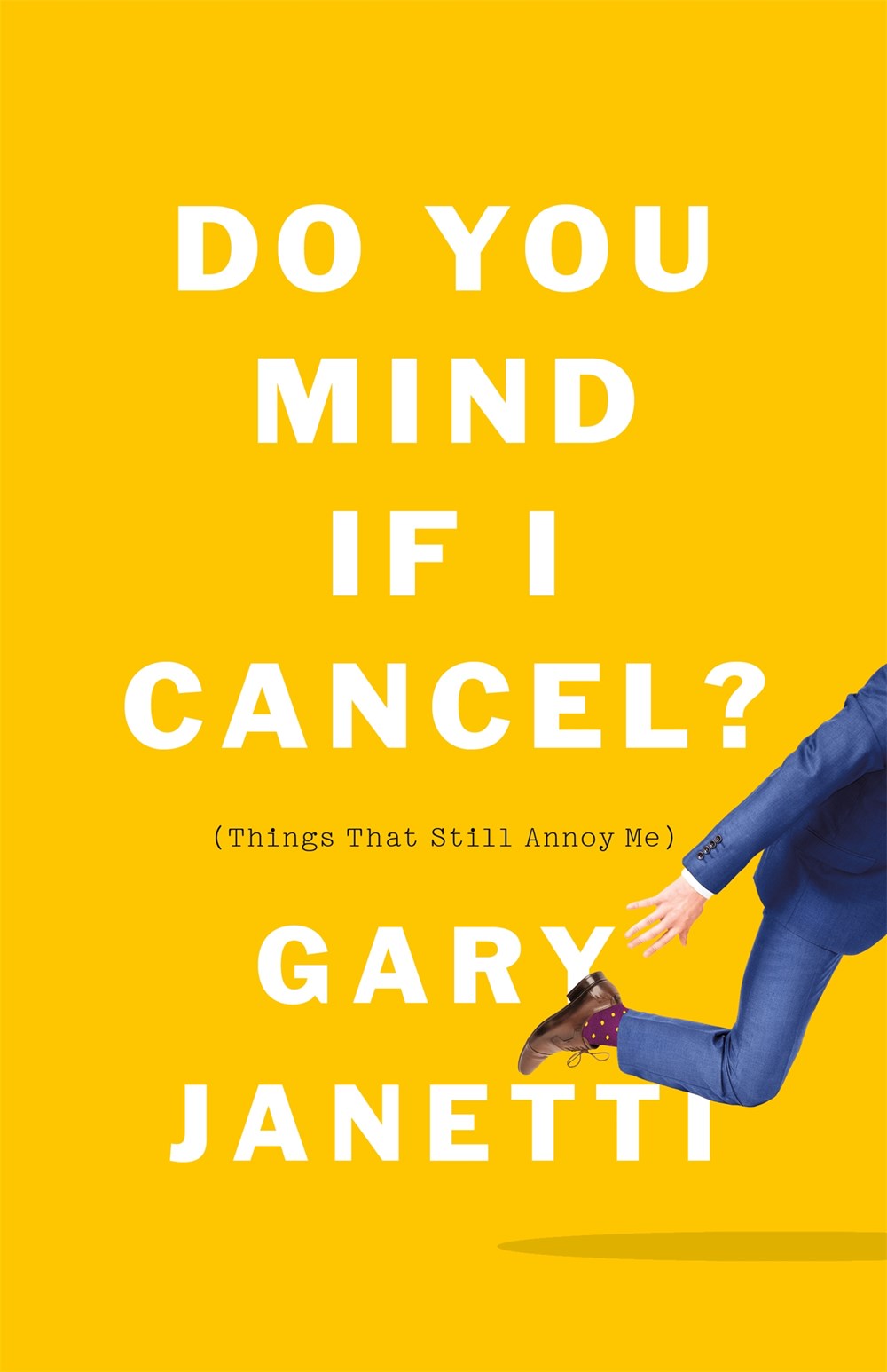 Wednesday Oct 23, 2019
7:00 pm - 9:00 pm
POWERHOUSE @ the Archway
28 Adams Street (Corner of Adams & Water Street @ the Archway)
Brooklyn , NY 11201
RSVP encouraged & appreciated.
Please fill out the form at the bottom of this page if you plan on attending. Facebook event found here.
PLEASE NOTE: Submitting an RSVP for this event DOES NOT guarantee entrance. This is a free-access event — entrance will be on a first-come, first-served basis.
---
About the Book.
You're likely already familiar with Gary Janetti. Yes, that Gary Janetti –the one who has written your favorite episodes of Will & Grace and Family Guy.  The Gary Janetti you (and 800k of your closest friends) follow on Instagram for your daily dose of bitchy Prince George. That very same Gary Janetti now turns his considerable writing skills to his best subject yet: himself. With DO YOU MIND IF I CANCEL? readers everywhere will devour Janetti's hilarious and poignant glimpse into the pains and indignities of an everyday life—his own.
You don't need to believe us: fantastic early praise has been rolling in fast and furious:
"Gary Janetti's book is so rolling-on-the-floor funny, so brilliantly observant, and so full of heart, I'm sure a jealous Prince George will decree that Gary be locked up in the Tower of London."
— Kevin Kwan, New York Times bestselling author of the Crazy Rich Asians trilogy
"Almost as soon as I began to read Gary Janetti's Do You Mind If I Cancel?, I found myself feeling the way I felt when I first encountered Fran Lebowitz and David Rakoff: laughing and wanting to shout out the best bits to whoever else was in the room, even if no one else was there." — Benjamin Dreyer, New York Times bestselling author of Dreyer's English
"The writing of Gary Janetti, whether televised or tweeted, is famously incisive and sharp-tongued.  What a revelation it was, therefore, to discover in these revealing personal essays an artist of great tenderness and vulnerability.  And he's still funny as hell." — Armistead Maupin, bestselling author of Tales of the Cit
"Do You Mind If I Cancel? is hilarious "— Helen Ellis, New York Times bestselling author of American Housewife

"It's no surprise that Gary Janetti's book is laugh-out-loud funny. It is just as cutting, wild, and droll as I hoped." — Taylor Jenkins Reid, New York Times bestselling author of Daisy Jones and the Six

Follow Gary as he tackles life's big topics: being disappointed by a heartbreakingly elusive (yet still perfect) Patti Lupone; finding yourself eating other people's leftover food over a garbage can while on the job; and getting into an existential dilemma over the title of a bellman when working with one who refuses to be called with a bell. Original, brazen, and laugh out loud funny, DO YOU MIND IF I CANCEL? is something not to be missed.
About The Author.
Gary Janetti is a writer and producer of such such shows as Family Guy, Will & Grace, and Vicious. He lives in Los Angeles.
RSVP
Bookings are closed for this event.