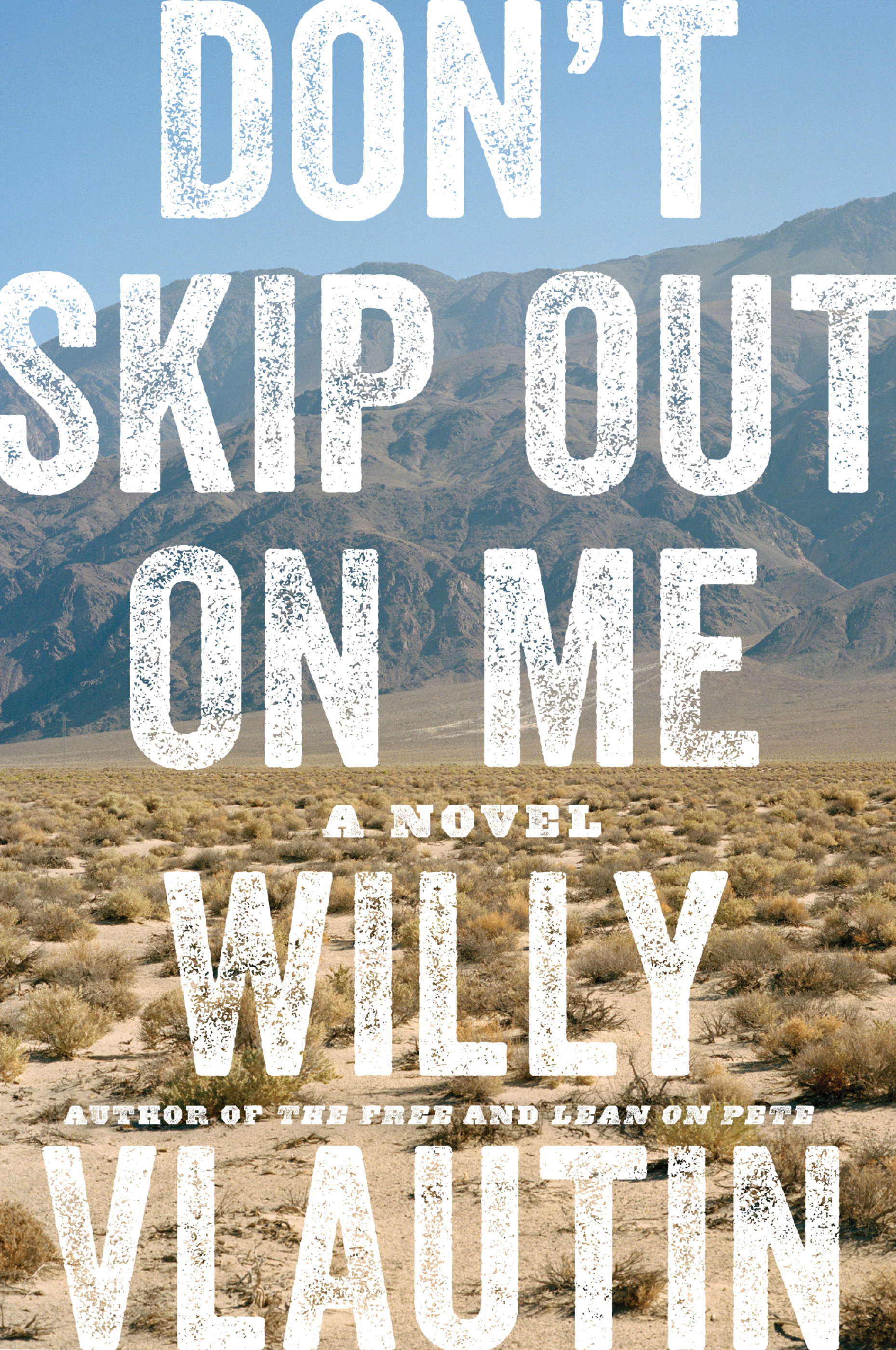 Tuesday Feb 13, 2018
7:00 pm - 9:00 pm
POWERHOUSE @ the Archway
28 Adams Street (Corner of Adams & Water Street @ the Archway)
Brooklyn , NY 11201
RSVP appreciated:
Please fill out the "Bookings" form at the bottom of this page.
-or-
Send the name of the event and number of attendees to our RSVP email.
PLEASE NOTE: Submitting an RSVP for this event DOES NOT guarantee entrance. This is a free-access event — entrance will be on a first-come, first-served basis.
---
A moving story about a man's search for belonging in all the wrong places, DON'T SKIP OUT ON ME is an understated yet powerful exploration of identity and loneliness pulled from deep within America's soul.
About the Book.
Horace Hopper has spent most of his life on a Nevada sheep ranch, but dreams of something bigger. Mr. and Mrs. Reese, the aging ranchers, took him in after his parents abandoned him and treated him like a son, intending to someday leave the ranch in his hands. But Horace, ashamed of not only his half-Paiute, half-Irish heritage but also the fact that his parents didn't want him, feels as if he doesn't truly belong on the ranch, or anywhere. Knowing that he needs to make a name for himself, Horace leaves behind the only loving home he has ever known for Tucson, where he can prove his worth as a championship boxer.
But to become a champion, Horace has to change not just the way he eats, trains, and thinks—he has to change who he is. Reinventing himself as Hector Hidalgo, a scrappy Mexican fighter whose family fled the violence of the drug cartels for the safety of the Nevada mountains, Horace begins training and entering fights. His journey brings him as far as Texas, Salt Lake City, and the boxing rings of Mexico, pitting him against bigger and better fighters as his reputation grows. But though his new life in the city means he is constantly surrounded by people, Horace grows more and more isolated, withdrawing into himself as he struggles with the pain of his boxing injuries and his loneliness.
Back in Nevada, Mr. Reese is struggling to hold onto a life that is no longer sustainable. At seventy-two years old and without Horace's help, he is unable to keep up with the demands of his ranch, but also unable to give up the only life he knows. He longs to bring Horace back home, but knows that the boy must be allowed to follow his own path.
As the emotional and physical toll of Horace's fights begins to catch up with him, he retreats farther and farther away from the Reeses and his old life. Unable to walk back into his tiny Nevada town a failure, Horace ends up on the streets of Las Vegas, lonelier and more desperate than ever. Mr. Reese catches up with him there, and in their poignant reunion Horace finally realizes that he can't change who he is or outrun his destiny. A beautiful, wrenching portrait of a downtrodden man, DON'T SKIP OUT ON ME narrates the struggle to find one's place in a vast and lonely world with profound tenderness, and will make you consider those around you—and yourself—differently.
About the Author.

Willy Vlautin is the author of The Free, Lean on Pete, Northline, and The Motel Life. He is the singer and songwriter of the band Richmond Fontaine and a member of the band The Delines. He lives outside Portland, Oregon.
About the Moderator.

Craig Finn is best known as the frontman of acclaimed rock outfit The Hold Steady, with whom he has released six studio albums. Prior to The Hold Steady, Finn was the also the frontman of beloved Minneapolis post-punk band Lifter Puller. We All Want The Same Things is Finn's third solo album, following Clear Heart Full Eyes (2012) and Faith In the Future (2015).
RSVP
Bookings are closed for this event.