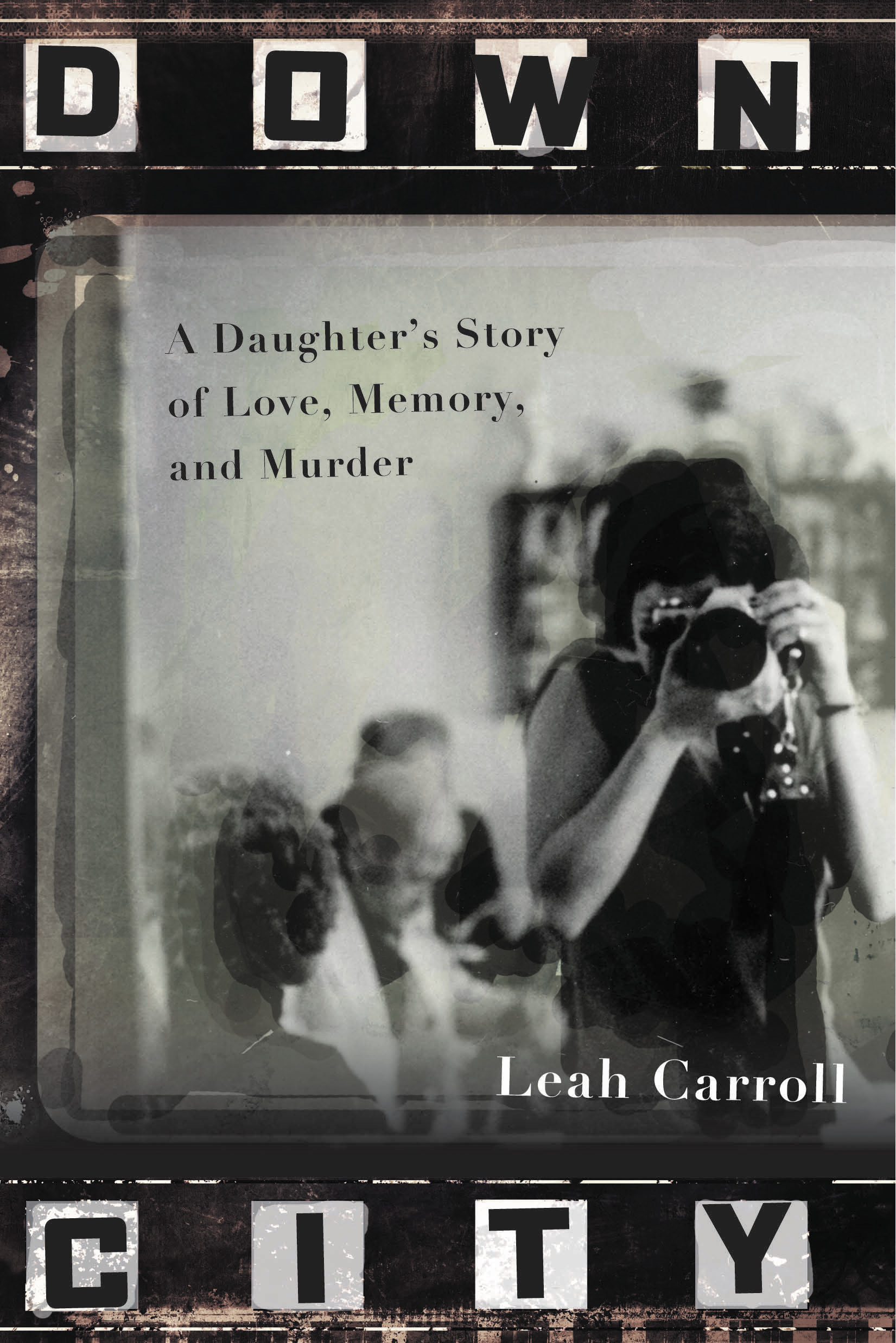 Wednesday Mar 08, 2017
7:00 pm - 9:00 pm
POWERHOUSE @ the Archway
28 Adams Street (Corner of Adams & Water Street @ the Archway)
Brooklyn , NY 11201
For more information, please call 718.666.3049
RSVP appreciated: RSVP@powerHouseArena.com
-or-
Please fill out the "Bookings" form at the bottom of this page.
For more information, please call 718.666.3049
---
Leah Carroll will be here reading from her riveting, heartbreaking memoir.
About Down City:
Leah Carroll's mother, a gifted amateur photographer, was brutally murdered by two drug dealers with mafia connections when Leah was four years old. Her father, a charming alcoholic who hurtled between depression and mania, was dead by the time she was eighteen. Leah was left to put together her own future and now, in her memoir, she explores the mystery of her parents' lives, through interviews, photos, and police records. Why did her mother have to die? Why did the man who killed her receive such a light sentence? What darkness did Leah inherit from her parents? DOWN CITY: A Daughter's Story of Love, Memory, and Murder is a raw, wrenching memoir of a broken family and an indelible portrait of Rhode Island—a tiny state where the ghosts of mafia kingpins live alongside the feisty, stubborn people working hard just to get by.
Like her parents, who both experienced the world most clearly through photography, Leah Carroll has an incredibly vivid and visual memory. In DOWN CITY, told through vignettes, Carroll illustrates memories both mundane and profound from her childhood. She pieces these moments together into a collage of her own history, and that of her parents, held loosely by time and shaped by investigative reporting into their collective past. Heartbreaking, and mesmerizing, DOWN CITY is the story of a resilient young woman's determination to discover the truth about a mother she never knew and the deeply troubled father who raised her.
With the compassionate remove of an adult looking back on a difficult childhood, Carroll allows her parents to exist beyond their weaknesses, to find a fullness and complexity that is often denied those who struggle with addiction or mental illness. In this way, she sets them free from their dark ends, and allows herself to embrace their artistic natures and even find inspiration in the unique way each of her parents interacted with the world on their best days. DOWN CITY pushes beyond painful circumstances and setting to explore the more universal questions of how we define ourselves, how intrinsically connected we are to our parents, and the way the past impacts who we are, yet holds no power over our future. Like James Ellroy's, My Dark Places, DOWN CITY is a gripping narrative combining memory and reportage, and Leah Carroll's portrait of Rhode Island is sure to take a place next to Mary Karr's portrayal of her childhood in East Texas and David Simon's gritty Baltimore.
About the Author and Moderator:
Leah Carroll lives in Brooklyn, New York. She graduated from Emerson College, and received an MFA in fiction from the University of Florida. She is the recipient of fellowships from the New York Foundation for the Arts and the MacDowell Colony.
Ada Calhoun is the author of St. Marks Is Dead, named one of the best books of the year by the Boston Globe, Kirkus, and the Village Voice. She has written essays and criticism for the New York Times, including one of its most-read stories of 2015, Modern Love essay "The Wedding Toast I'll Never Give".
RSVP
Bookings are closed for this event.