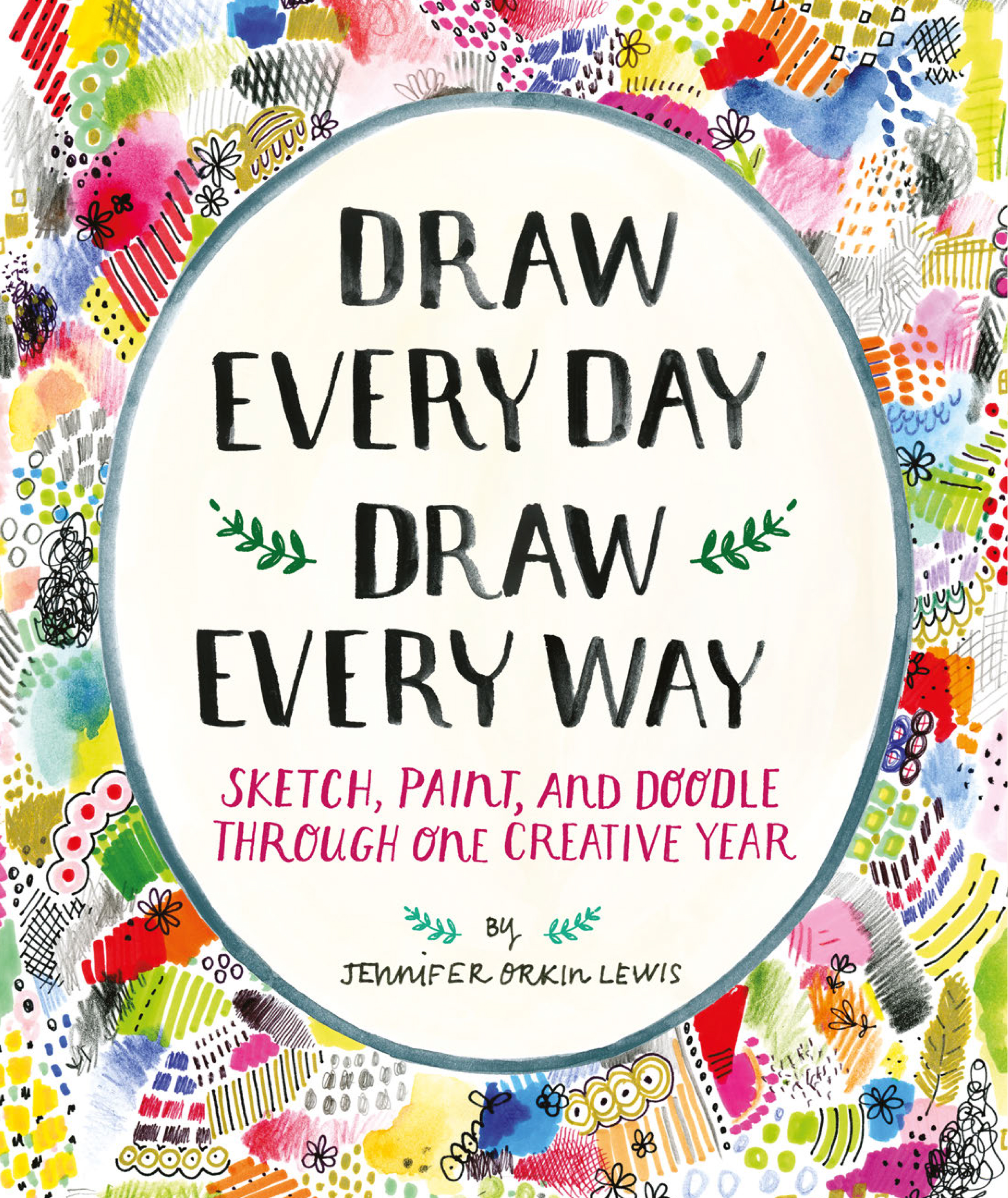 Tuesday Nov 22, 2016
7:00 pm - 9:00 pm
POWERHOUSE @ the Archway
28 Adams Street (Corner of Adams & Water Street @ the Archway)
Brooklyn , NY 11201
For more information, please call 718.666.3049
RSVP appreciated: RSVP@powerHouseArena.com
-or-
Please fill out the "Bookings" form at the bottom of this page.
---
Join us for a fun drawing presentation and demo from artist Jennifer Orkin Lewis. Her new guided sketchbook is full of prompts for encouraging creativity each and every day of the year. Make sure you bring your markers, gel pens or other drawing tools!
About Draw Every Day Draw Every Way:
Embarking on a daily creative project has become a phenomenon in recent years. Conceived by illustrator Jennifer Orkin Lewis, Draw Every Day Draw Every Way: Sketch, Paint, and Doodle Through One Creative Year (Abrams Noterie; September 13, 2016; U.S. $16.95; Paperback with jacket) is both a convenient container and a cheerleader for carving out a moment of self-expression each day.
To conquer the intimidating prospect of filling 365 blank pages, Lewis divides the journal into twelve monthly themes and provides prompts suggesting what to draw each day. To encourage experimentation, she offers a one-page tutorial every month; each outlines an accessible way to draw with different materials: ballpoint pens, metallic gel pens, colored pencils, paint, and collage. The entries are not dated. You can work through the journal from front to back, or jump around and draw whatever appeals to you that day.
This journal has three unique features that make it stand out from other guided sketchbooks in the market: (1) It has an exposed binding, so it lies perfectly flat; (2) It is bound with different types of paper, making it ideal for experimenting with different art supplies: brown craft paper is wonderful with black ink and white pencil, black paper is
great for white and metallic gel pens, and heavy white paper is included for painting; (3) Jennifer's quick drawing tutorials encourage you to embrace the mistakes that add charm and personality to a drawing.
About the Author:
Jennifer Orkin Lewis is freelance illustrator based in Irvington, New York. She graduated from Rhode Island School of Design and worked for many years as a textile stylist designing prints for children's clothing. In January 2014, Jennifer decided to create one 30-minute painting every day, and to share the results online. The project has garnered numerous blog posts within the art and design community, a feature in Uppercase magazine, and 12.5K followers on Instagram.
RSVP
Bookings are closed for this event.