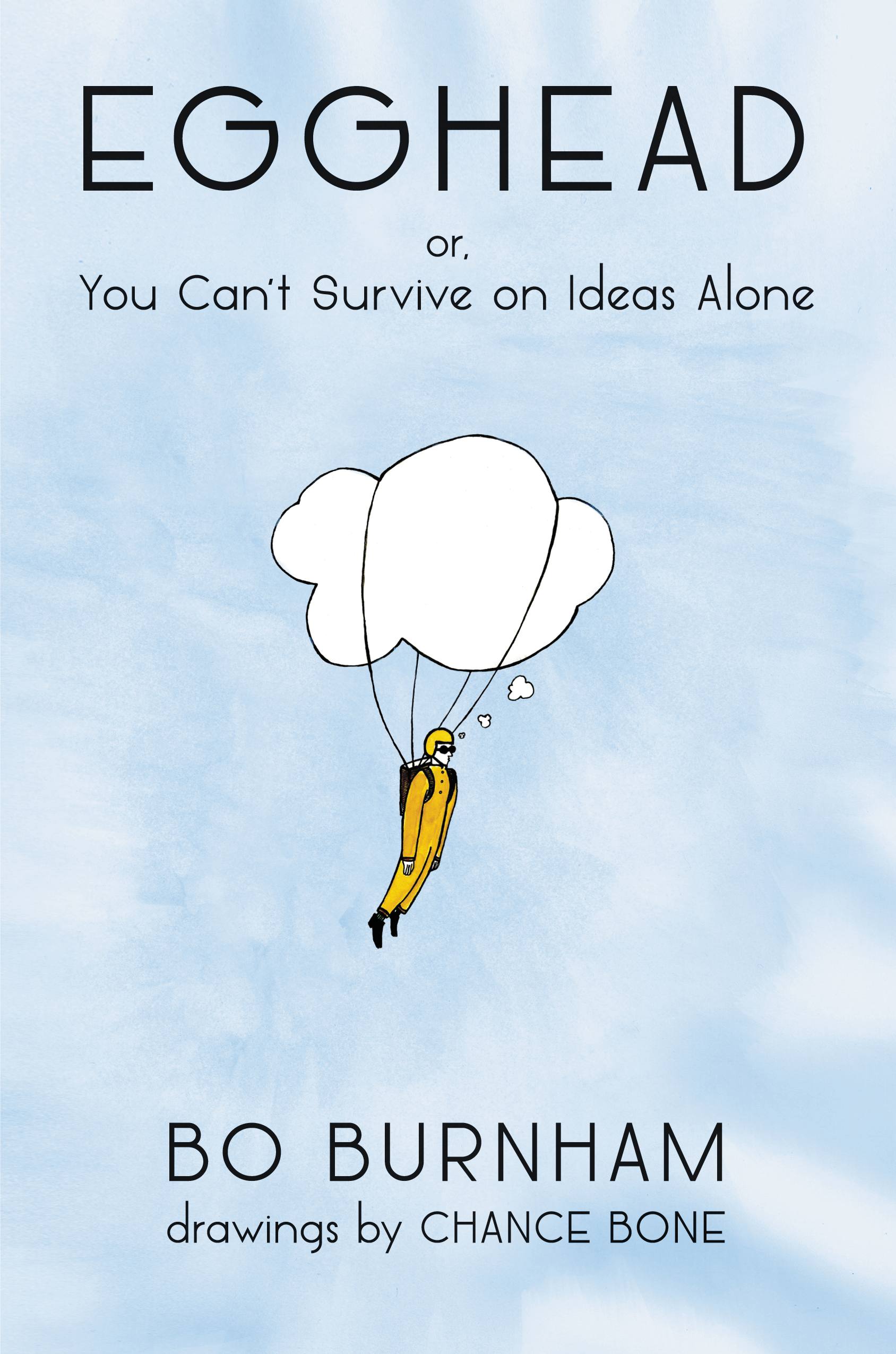 Tuesday Oct 01, 2013
7:00 pm - 9:00 pm
THE POWERHOUSE ARENA [Dumbo]
37 Main Street
Brooklyn, NY 11201
For more information, please call 718.666.3049
RSVP appreciated: RSVP@powerHouseArena.com
-or-
Please fill out the "Bookings" form at the bottom of this page.
---
With three Comedy Central specials and an MTV series under his belt, the 23-year-old comic showcases his off-kilter writing in a collection of poems and illustrations reminiscent of Shel Silverstein.
About EGGHEAD:
Bo Burnham, one of America's most popular young comedians (chosen by Vulture as one of the "50 Comedians You Should and Will Know") has accomplished quite a lot — considering he's only 23-years-old. With three Comedy Central Records albums and an MTV series under his belt, Bo is a no doubt a rising star — and this fall he brings his award-winning brand of brainy word play to the page with EGGHEAD: Or, You Can't Survive on Ideas Alone.
Teaming up with his longtime friend, artist, and illustrator Chance Bone (yes, that is his real name), Bo takes on everything from painful breakups to bald barbers to farts in EGGHEAD. Showcasing Bo's utterly original and intelligence voice, this collection of off-kilter writings, poems, and thoughts makes you think, laugh, and then think, "why did I just laugh?" And like his stand-up and music, EGGHEAD displays surprisingly mature insights.
About the Author:
Bo Burham was a precocious teenager living in his parents' attic when he started posting material on YouTube. One hundred million people viewed those videos, turning Bo into an online sensation with a huge and dedicated following. Bo taped his first of three Comedy Central specials four days after his 18th birthday, making him the youngest to do so in the channel's history (and his new album entitled what. will be released later this year). His MTV series Zach Stone Is Gonna Be Famous, a mockumentary which Bo created, wrote, directed, and starred in, premiered in May 2013 to rave reviews.
---
For more information, please contact
Justin Levine
email: justin@powerhousearena.com
powerHouse Arena, 37 Main Street, Brooklyn, NY 11201
tel: 212-604-9074 x109
RSVP
Bookings are closed for this event.