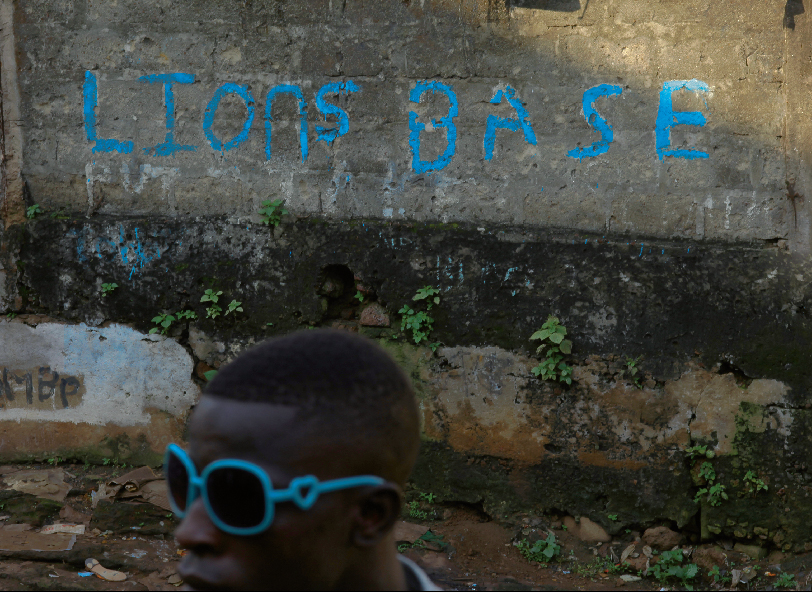 Thursday Jul 18, 2013
6:00 pm - 9:00 pm
THE POWERHOUSE ARENA [Dumbo]
37 Main Street
Brooklyn, NY 11201
For more information, please call 718.666.3049
RSVP appreciated: RSVP@powerHouseArena.com
-or-
Please fill out the "Bookings" form at the bottom of this page.
---
This documentary photo book provides an intimate perspective of the lives of 20 youths in the streets of Freetown, Sierra Leone by documenting their daily struggles and triumphs.
About Lion Base:
LION BASE is a documentary photo book that provides an intimate perspective at the raw life in the streets of Freetown, Sierra Leone documenting the life of 20 youth that were living under horrendous circumstances in a gutter called LION BASE. The books stunning imagery invites you into a reality that many are unable to imagine. It follows the life of these youth and shows their development: emerging from a life of violence and crime in the streets into forming the creative collective *FOLORUNSHO. It shows the emergence from a 'struggle for existence' to 'creator of one's own life' by overcoming boundaries and obstacles and transforming the 'impossible' to I'M POSSIBLE.
About the Author:
The publisher of the book, Mallence Bart –Williams, was born in Germany to a German mother working in fashion and a Sierra-Leonean father, who was a political activist, writer and film maker. Mallence visited Sierra Leone often since her early childhood and eventually became a resident setting up home where her heart was. She encountered the Lion Base crew several years ago in Freetown. Despite everyone warning her about these boys, a friendship formed that was soon extended to a family like unit. In 2008 she started to document them, photographing their transformation into men and artisans, and the process of their unique creations. Today Mallence serves as a bridge between the Lion Base crew and their customers across the globe.
---
For more information, please contact
Craig Mathis
email: craig@powerhousearena.com
powerHouse Arena, 37 Main Street, Brooklyn, NY 11201
tel: 212-604-9074 x123
RSVP
Bookings are closed for this event.