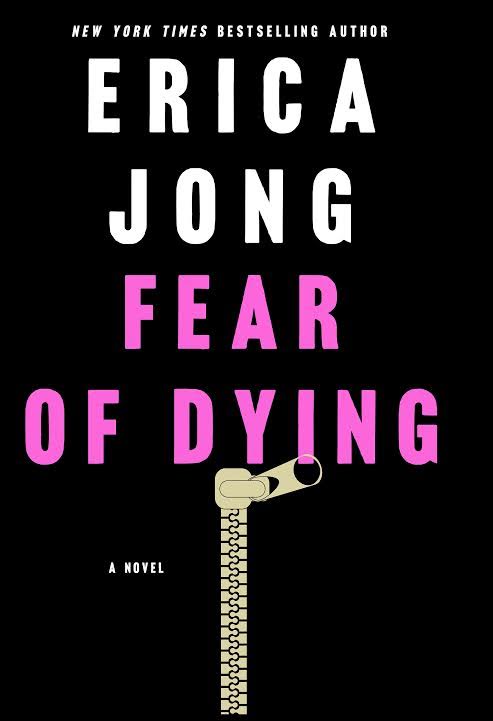 Monday Oct 05, 2015
7:00 pm - 9:00 pm
THE POWERHOUSE ARENA [Dumbo]
37 Main Street
Brooklyn, NY 11201
For more information, please call 718.666.3049 RSVP appreciated: RSVP@powerHouseArena.com
-or-
Please fill out the "Bookings" form at the bottom of this page.
---
An honest and delightful look at what it really takes to be human and female in the 21st century, Fear of Dying is a book for everyone who has ever been shaken and changed by love, or who wants to be!
About Fear of Dying:
"How she was able to deal with all these sensitive issues and still make the book funny is amazing, I loved reading it." – Woody Allen
"Erica Jong has done it again! Fear of Dying is a big, bawdy, beautifully-written romp . . . will satisfy Jong's longtime fans and delight her new readers." – Jennifer Weiner
Over forty years ago Erica Jong's novel, Fear of Flying, irrevocably altered the way we look at love, marriage and sex. Jong dared to write the truth about what women really feel and desire, and her millions of readers dared to be open to the infinite possibilities she introduced them to. We hungered for this book, and there's no question why it became an international best seller, and was hailed a classic by scholars.
Now with Fear and Dying, a powerful novel filled with humor, compassion and wisdom, about love, desire, and loss, Ms. Jong delivers another book we hunger for — one that guides us, as it surprises us, and helps us navigate, understand, accept, and once again see with new eyes, the difficult passages of our own lives.
Hilarious, heart wrenching, and beautifully told, Fear of Dying is the story of Vanessa Wonderman, a gorgeous former actress in her 60's who finds herself balancing between her dying parents, her aging husband and her beloved, pregnant daughter. Although Vanessa considers herself "a happily married woman," the lack of sex in her life makes her feel as if she's losing something too valuable to ignore, so she places an ad for sex on a site called Zipless.com and the life she knew begins to unravel. With the help and counsel of her best friend, Isadora Wing, Vanessa starts to question if what she's looking for might be close at hand after all.
About the Author:
Erica Jong is a poet, novelist, and essayist, best known for her eight New York Times bestselling novels, including Fear of Flying (which has sold twenty-six million copies in more than forty languages) and Fear of Fifty. Ms. Jong is also the author of seven award-winning collections of poetry. Her latest, Love Comes First, was released by Tarcher-Penguin in January 2009. In addition, Jong has written several nonfiction books. Her work has appeared all over the world.
RSVP
Bookings are closed for this event.