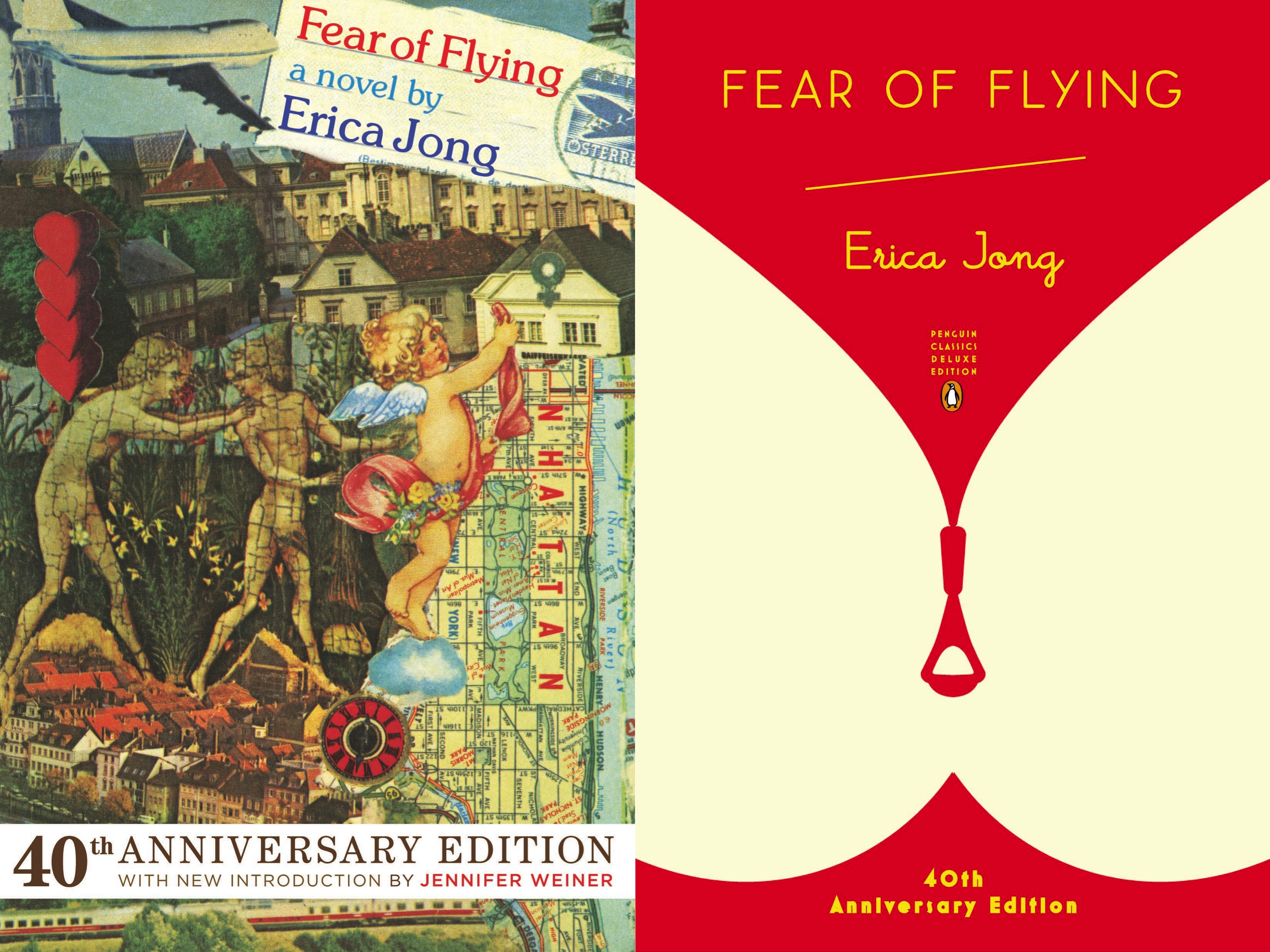 Monday Oct 07, 2013
7:00 pm - 9:00 pm
THE POWERHOUSE ARENA [Dumbo]
37 Main Street
Brooklyn, NY 11201
For more information, please call 718.666.3049
RSVP appreciated: RSVP@powerHouseArena.com
-or-
Please fill out the "Bookings" form at the bottom of this page.
---
Now celebrating its 40th Anniversary, this groundbreaking novel launched a new way of thinking about gender, sexuality, and liberty in American culture. Bestselling author Jennifer Weiner joins Jong in conversation.
About FEAR OF FLYING:
Before Hannah from Girls, Anastasia Steele from Fifty Shades of Grey, and Carrie Bradshaw from Sex and the City, there was Isadora Wing, the uninhibited, outspoken protagonist of Erica Jong's revolutionary novel. First published in 1973, Fear of Flying caused a national sensation, fueling fantasies, igniting debates about women and sex, and introducing a notorious phrase to the English language. Forty years later, Isadora's honest and exuberant retelling of her sexual adventures—and misadventures—continues to provoke and inspire, and stands as an iconic tale of self-discovery, liberation, and womanhood.
About the Author and Contributor:
Erica Jong is the author of more than twenty works of fiction, nonfiction, and poetry, including What Do Women Want; Seducing the Demon: Writing for My Life; and Sappho's Leap. She lives in New York City.
Jennifer Weiner is the #1 New York Times bestselling author of ten books, including Good in Bed, In Her Shoes, which was made into a major motion picture, and The Next Best Thing. A graduate of Princeton University, she lives with her family in Philadelphia. Visit her online at JenniferWeiner.com.
---
For more information, please contact
Justin Levine
email: justin@powerhousearena.com
powerHouse Arena, 37 Main Street, Brooklyn, NY 11201
tel: 212-604-9074 x109
RSVP
Bookings are closed for this event.