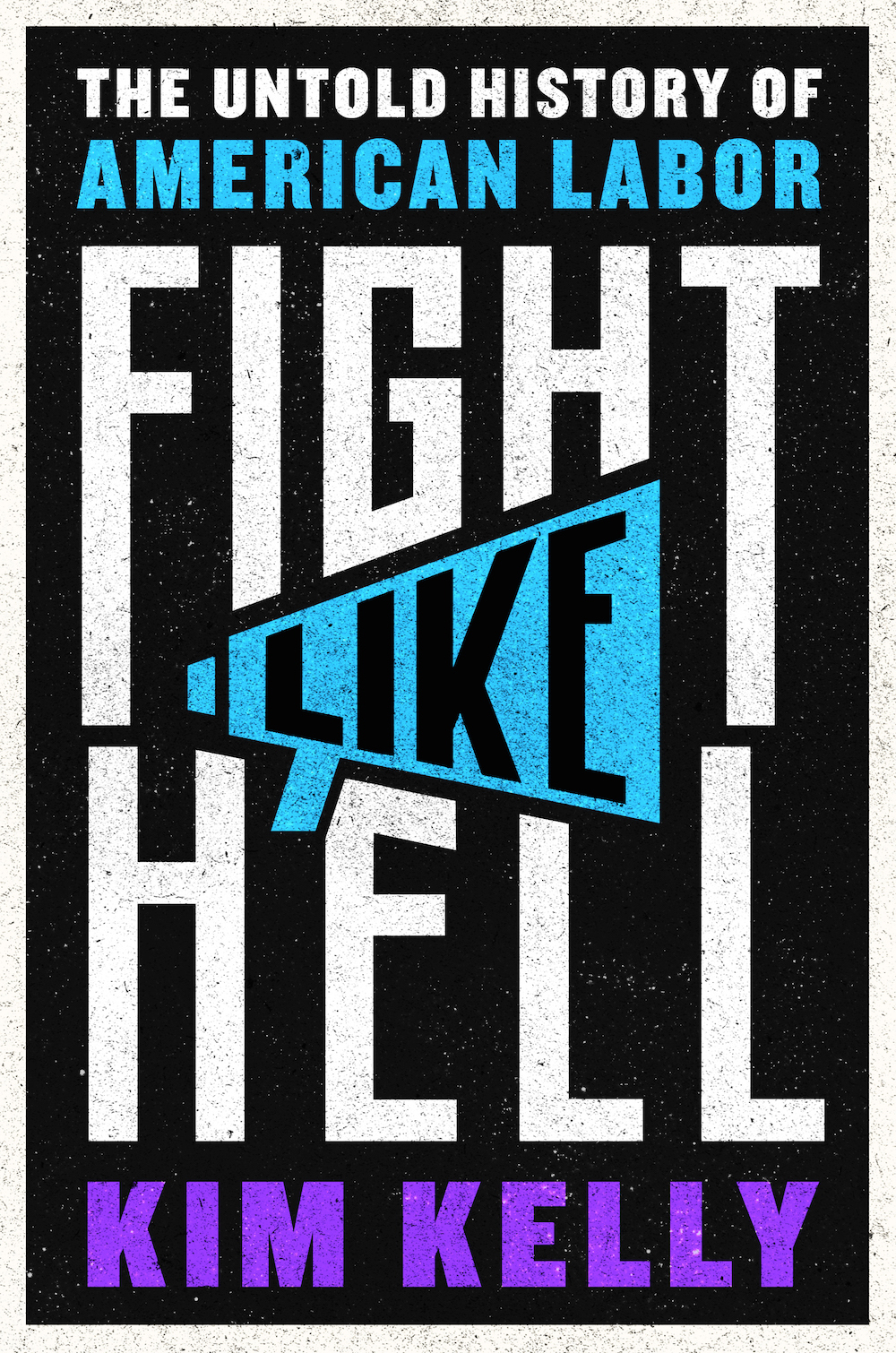 Wednesday Apr 27, 2022
7:00 pm - 9:00 pm
POWERHOUSE @ the Archway
28 Adams Street (Corner of Adams & Water Street @ the Archway)
Brooklyn , NY 11201
This event will be IN-PERSON! Buy tickets here.
---
About the Book.
FIGHT LIKE HELL is a definitive history of the labor movement and the people who risked everything to win necessities like fair wages and access to employment, a safe workplace, disability, and discrimination protections, and the eight-hour workday. Here, figures like "first lady of the coal mines" Ida Mae Stull, Latino farmworkers' heroine Maria Moreno, queer Black civil rights icon Bayard Rustin, pioneering sex worker's rights activist Margo St. James, Ford whistleblower Suzette Wright, and the indomitable Mother Jones get their due. Kim Kelly's publishing debut is both an inspiring read and a vital contribution to American history, offering a transportive look at the forgotten heroes who've sacrificed to make good on America's promises.
About the Author.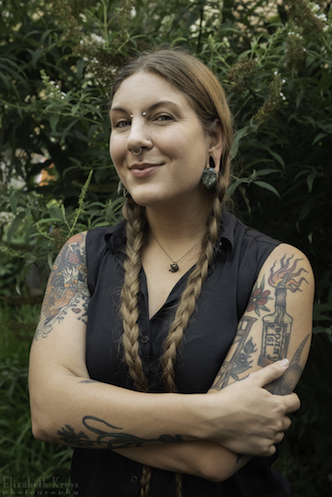 Kim Kelly is an independent journalist, author, and organizer based in Philadelphia, PA. She has been a labor columnist for Teen Vogue since 2018, and her writing on labor, class, politics, and culture has appeared in The New Republic, the Washington Post, The New York Times, The Baffler, The Nation, The Columbia Journalism Review, and Esquire. She has also worked as a video correspondent for More Perfect Union, The Real News Network, and Means TV. Previously she was the heavy metal editor at VICE's Noisey, and a leader in the VICE Union. She is a member of the Industrial Workers of the World's Freelance Journalist Union, an elected councilperson for the Writers Guild of America, East (WGAE).
About the Moderator.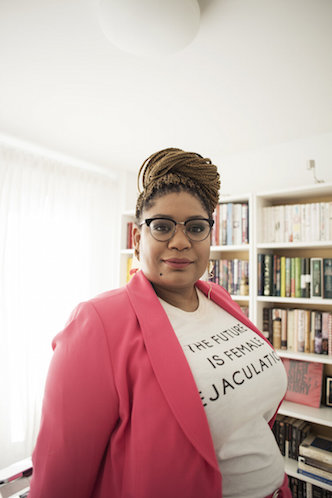 Soraya Nadia McDonald is the senior cultural critic for Andscape (formerly known as The Undefeated). She writes about film, television, and the arts. She is the 2020 winner of the George Jean Nathan prize for dramatic criticism, a 2020 finalist for the Pulitzer Prize in criticism, and the runner-up for the 2019 Vernon Jarrett Medal for outstanding reporting on Black life. Soraya's heroes are Toni Morrison, Dorothy Parker, Lorraine Hansberry, Pauline Kael, James Baldwin, Molly Ivins, Gloria Steinem, and her late aunt, Cornelia McDonald—writers who excelled at telling the truth about art and society with wit, verve, passion, and purpose. Soraya graduated from Howard University with a degree in journalism in 2006. She spent six years covering sports before turning her focus to culture writing. She still occasionally writes about tennis. Soraya grew up in North Carolina and lives in Brooklyn, New York.