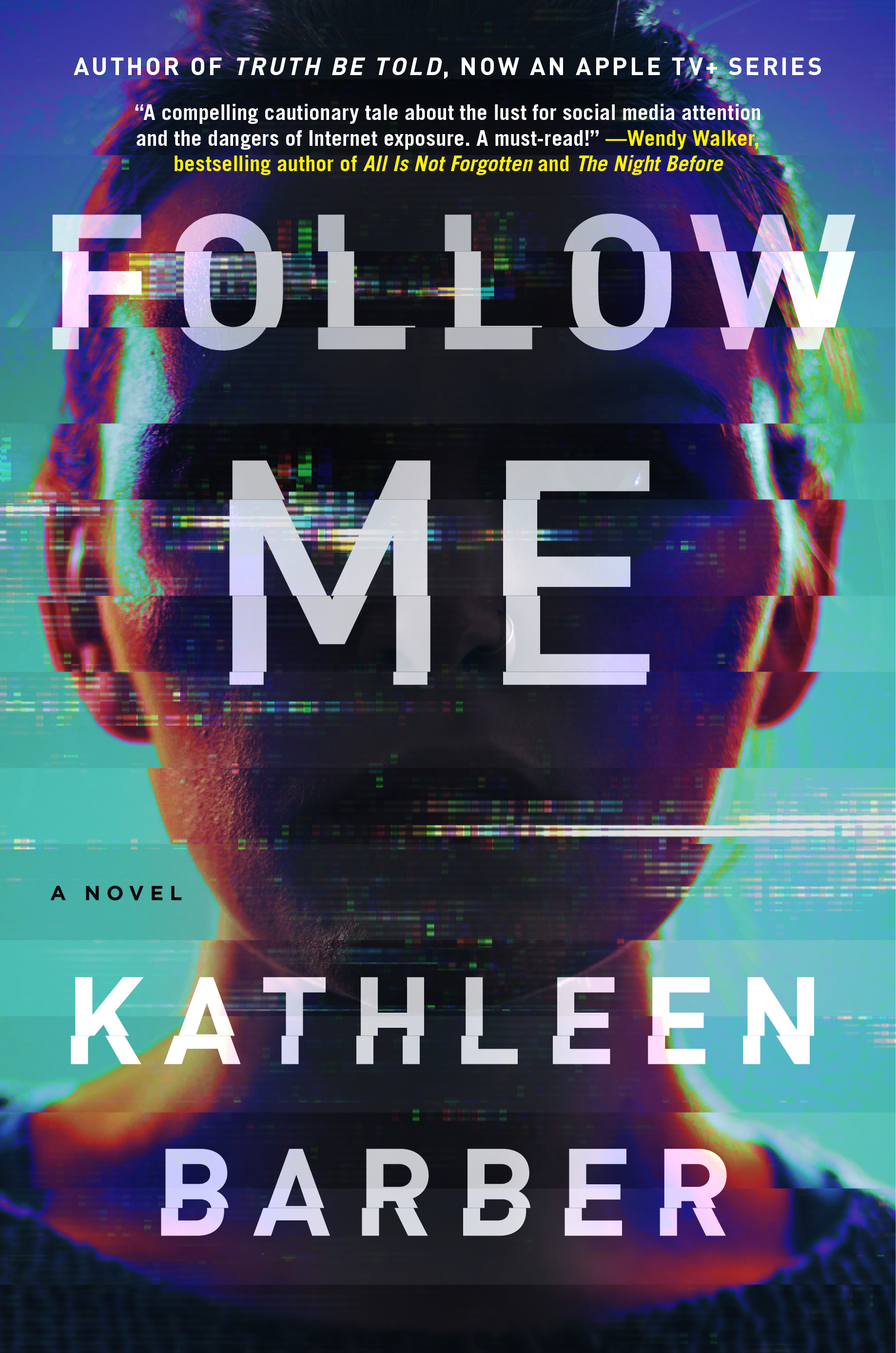 Wednesday Feb 26, 2020
7:00 pm - 9:00 pm
POWERHOUSE @ the Archway
28 Adams Street (Corner of Adams & Water Street @ the Archway)
Brooklyn , NY 11201
RSVP encouraged & appreciated.
Please fill out the form at the bottom of this page if you plan on attending. Facebook event found here.
PLEASE NOTE: Submitting an RSVP for this event DOES NOT guarantee entrance. This is a free-access event — entrance will be on a first-come, first-served basis.
---
About the Book.
Kathleen Barber's twisty debut novel, Truth Be Told (formerly published as Are You Sleeping), has been adapted into an Apple TV+ series starring Octavia Spencer, Aaron Paul, and Lizzy Caplan. This story of a mega-hit podcast that reopens a murder case and threatens to unravel the carefully constructed life of the victim's daughter has been praised by Oprah.com as: "Dark. Moving. Timely."
Barber once again brings inventive plotting and of-the-moment issues to the page in FOLLOW ME, a psychological thriller about an Instagram influencer with a fan who is determined to take things offline.
A lawyer-turned-author with a soft spot for true crime, Barber was browsing the internet when she stumbled upon a story about men who use something called a RAT (remote administration tool) to spy on women through their webcams. The idea horrified her — but also struck her as an intriguing premise for a page-turning book. She immediately covered her laptop's camera, and the idea for FOLLOW ME was born.
In the book, Audrey Miller has an enviable new job at a contemporary art museum, a body by reformer Pilates, and more than 1 million Instagram followers to bear witness to it all. New to Washington, DC, Audrey busies herself impressing her boss, interacting with her online fan base, and staving off a creepy upstairs neighbor with the help of the only two people she knows in town: an ex-boyfriend she can't quite quit and a sorority sister with a high-powered job and a mysterious past.
Unbeknownst to Audrey, someone has been obsessively following her online presence for years — from her first WordPress blog to her most recent Instagram Story. No longer content to view her carefully curated life from a distance, he is ready to make Audrey his and his alone.
Perfect for readers of Caroline Kepnes's You, FOLLOW ME is an affirmation for tech skeptics, a cautionary tale for the over-sharers among us, and a wild ride for thriller fans with or without a digital footprint.
About The Author.

KATHLEEN BARBER's first novel, Truth Be Told (formerly titled Are You Sleeping), has been adapted as a series for Apple TV+ by Reese Witherspoon's Hello Sunshine media company. Kathleen was raised in Galesburg, Illinois, and is a graduate of the University of Illinois and Northwestern University School of Law. She lives in Washington, DC, with her husband and son.
About The Moderator.
DANIELA PETROVA is the author of the novel HER DAUGHTER'S MOTHER. She grew up behind the Iron Curtain in Sofia, Bulgaria. Soon after the fall of Communism, she moved to New York where she worked as a cleaning lady and a nanny while studying English at the YMCA. Her short stories, poems and essays have been published in The New York Times, The Washington Post, LA Review of Books, and Marie Claire among others. She is a recipient of an Artist Fellowship in Writing from the Massachusetts Cultural Council and holds a BA in Philosophy from Columbia University and an MA in Counseling for Mental Health and Wellness from New York University. Petrova lives in New York City with her husband.
RSVP
Bookings are closed for this event.