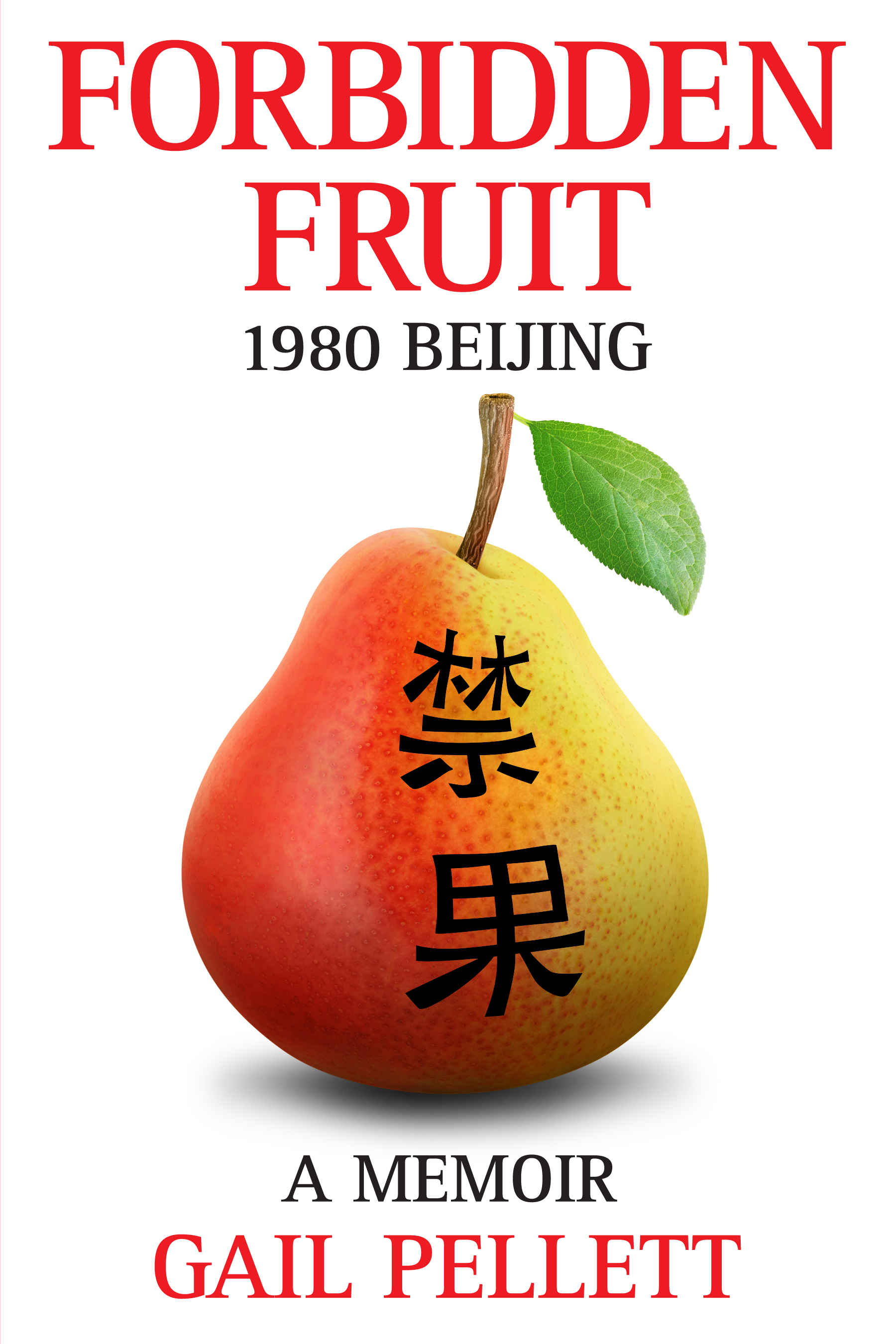 Wednesday Jun 01, 2016
7:00 pm - 9:00 pm
THE POWERHOUSE ARENA [Dumbo]
37 Main Street
Brooklyn, NY 11201
For more information, please call 718.666.3049
RSVP appreciated: RSVP@powerHouseArena.com
-or-
Please fill out the "Bookings" form at the bottom of this page.
---
Pellett's memoir chronicles her experiences as an American-Canadian radio producer in the tumultuous climate of Beijing in 1980.
About Forbidden Fruit 1980 Beijing:
"All good journalists travel in multiple time zones: the present, the past, and the future, enabling readers to share a textured experience as history, politics, and culture create a vortex of change. My gifted colleague, Gail Pellett, who arrived in Beijing in l980, becomes witness to history's turning. And she fortunately possessed the sensuous antennae to capture the emotional truth within the discernible reality. She has written a riveting tale of a woman's adventure in pursuit of forbidden fruit." –Bill Moyers, broadcast journalist and author
In 1980, Gail Pellett, a producer for radio and TV, moved from New York to Beijing to work as a "foreign expert" at Radio Beijing, China's equivalent to the Voice of America. Invited for her expertise and American-Canadian perspective, she was then treated as a Western spy. Chinese colleagues, acquaintances and, most painfully, lovers were warned away.
During a pivotal moment in post Cultural Revolution China when windows were being thrown open – and then, slammed shut — this story records Pellett's journey from hope, naivete and ignorance through profound disillusionment and emotional pain to enlightenment in her efforts to taste Mao's forbidden fruit.
About the Author:

Gail Pellett is originally from Victoria and Vancouver, Canada but has lived in New York for 40 years with a year out in Beijing in 1980. A writer, director, and producer of award-winning TV and radio documentaries, her wide-ranging work has appeared on PBS, NPR, NBC, the Canadian Broadcasting Corporation, and Pacifica Radio. She has published feature articles in the Washington Post Magazine, Mother Jones and the Village Voice, as well as in webzines–Truthout, Common Dreams, Moyers Media and the Pan-Asia Photography Review. "Forbidden Fruit – 1980 Beijing, a Memoir" is Pellett's first book. For years Pellett has reported on the "world out there." "Forbidden Fruit" is her first work turning a lens on herself. She now divides her time between New York City and Oaxaca, Mexico.
RSVP
Bookings are closed for this event.