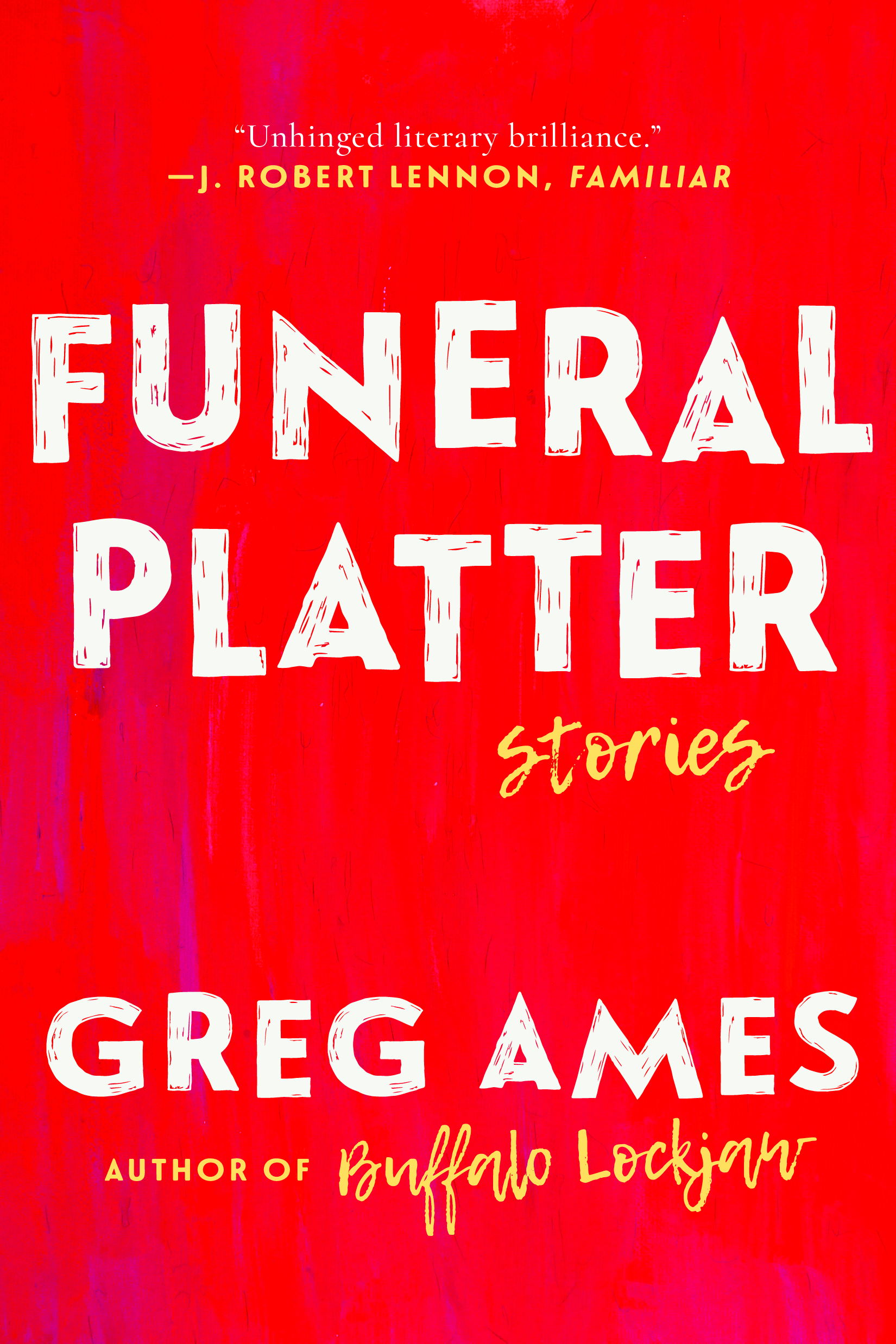 Saturday Oct 28, 2017
6:00 pm - 8:00 pm
POWERHOUSE @ the Archway
28 Adams Street (Corner of Adams & Water Street @ the Archway)
Brooklyn , NY 11201
RSVP appreciated:
Please fill out the "Bookings" form at the bottom of this page.
-or-
Send the name of the event and number of attendees to our RSVP email.
*Disregard the notification that will appear after Booking.*
PLEASE NOTE: Submitting an RSVP for this event DOES NOT guarantee entrance. This is a free-access event — entrance will be on a first-come, first-served basis.
---
About the Book:
Funeral Platter, Ames's kaleidoscopic follow-up to his award-winning novel Buffalo Lockjaw, might be the literary offspring of Etgar Keret and Amelia Gray we did not know we wanted. Ames manages to locate humor everywhere—from the absurd rituals of courtship to the burdens of American manhood to the bizarre things we do out of familial love. Ames playfully ducks expectations offering a fun house world where your parents spend their retirement cheerfully caged and your sister cuddles up each night with the burnt log she named Marilyn.
About the Author:

Greg Ames is the author of Funeral Platter and Buffalo Lockjaw, a novel that won a NAIBA Book of the Year Award. His work has appeared in Best American Nonrequired Reading, McSweeney's, Catapult, Southern Review, North American Review, and The Sun. He splits his time between Brooklyn and Hamilton, New York, where he is an associate professor at Colgate University.
About the Moderator:
Josh Radnor is an actor, writer, and director, best known for his nine-season run on How I Met Your Mother. The two films he wrote and directed (Liberal Arts and happythankyoumoreplease) both premiered at the Sundance Film Festival, the latter winning the 2010 Audience Award. Upcoming: "Rise" on NBC.

RSVP
Bookings are closed for this event.