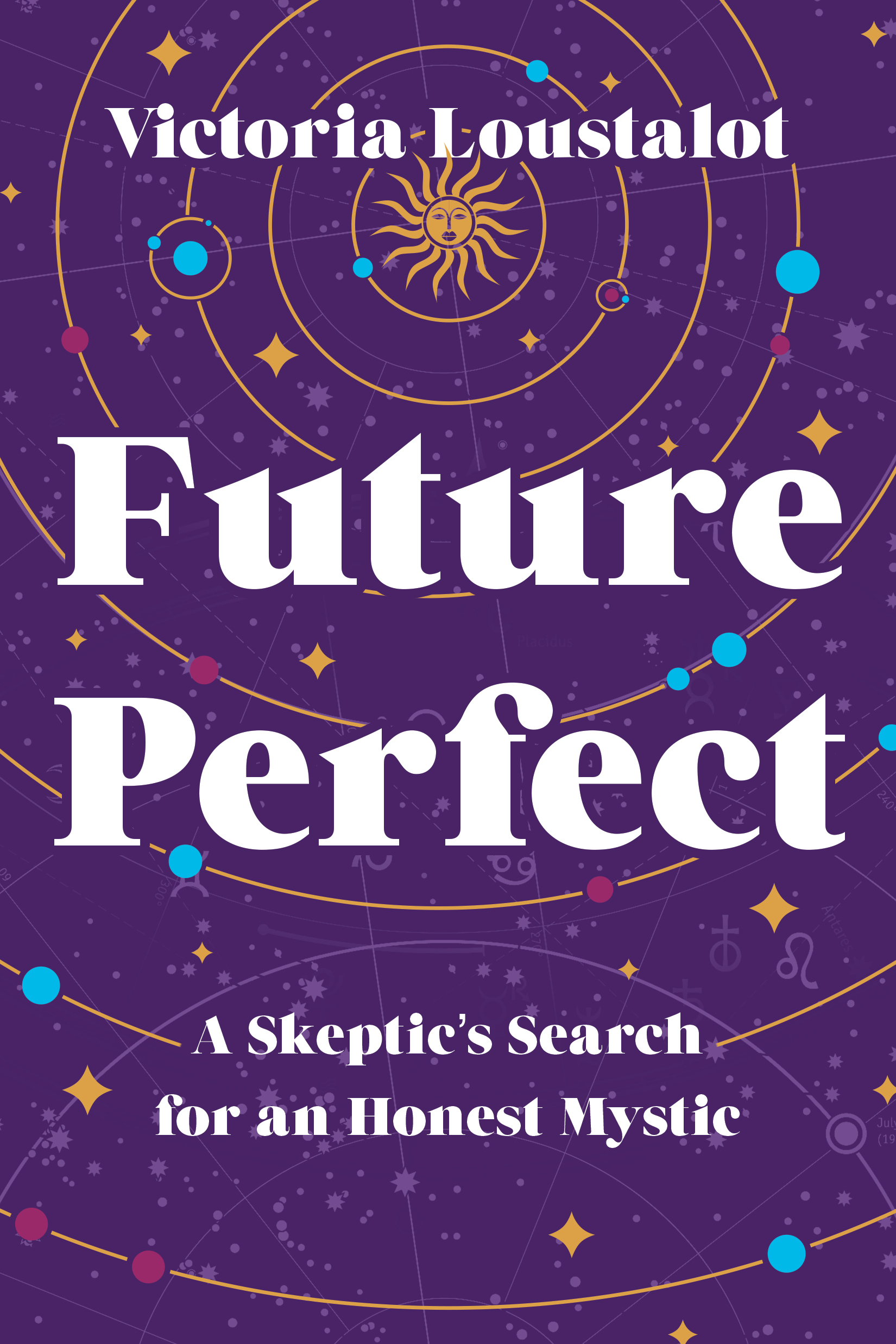 Wednesday Jan 23, 2019
7:00 pm - 9:00 pm
POWERHOUSE @ the Archway
28 Adams Street (Corner of Adams & Water Street @ the Archway)
Brooklyn , NY 11201
RSVP encouraged & appreciated.
Please fill out the form at the bottom of this page if you plan on attending. Facebook event found here.
PLEASE NOTE: Submitting an RSVP for this event DOES NOT guarantee entrance. This is a free-access event — entrance will be on a first-come, first-served basis.
---
About the Book.
2017 was a year of trauma, a fact that sometimes feels like the only thing left uniting us," writes Victoria Loustalot in FUTURE PERFECT: A SKEPTIC'S JOURNEY INTO THE FACT, FICTION, AND FRAUD OF MYSTICS. As Victoria struggled to find purpose and meaning in a year that offered mass shootings, terrorist attacks, #MeToo, Hurricanes Harvey, Irma, and Maria, devastating fires, racial unrest, and seemingly endless political chaos, she began to question everything, and search for answers in the most unexpected of places. FUTURE PERFECT asks questions that we all ponder, and finds answers that are anything but straightforward.
Victoria's very personal journey begins with the breakup of a long-term relationship, and her search—at a psychic's urging—to find her own Prince Harry. When she thinks she's found that new love, she wonders if it's for real or too good to be true—and if so, how would she know? As her skeptical eye wonders what she's possibly missed and what she has yet to see, she discovers herself along the way, aided by a motley crew of psychics, astrologers, and shamans.
Bit by bit, Victoria peels back the layers of mysticism, interviewing a New Jersey teen who "sees dead people," an astrological poet in Indonesia, a psychic in Montreal, a Hawaiian empath-intuitive, and a potentially clairvoyant grandmother in California, among others. She visits a tacky tourist trap/voodoo museum in New Orleans, takes a virtual class in astrology, befriends an oracle card designer in lower Manhattan, and meditates with an empath-intuitive named Maureen Bright Healer, all while bringing readers down the rabbit hole with her to discover what's real and what's not, and why it matters.    
Victoria muses: "If psychic ability is pure conjecture, mere coincidence, does that mean it is also without value? If it is fake, does that mean it is also full of harm? If it is real, does its truth necessitate that it is also valuable?" She wonders who we are, why we are here, and why, whether we believe in them or not, we need psychics, astrologers, and shamans.
FUTURE PERFECT relies on Victoria's personal experience, intuition, and undeniable charm as she navigates the unknown. It is a journey not to be missed. I look forward to discussing the opportunities.
–
Victoria will be in conversation with Ankur Thakkar, a creative editor of Quartz and former editor of @Vine, followed by mini-readings by psychic Catherine River-Rain.
About the Author.
Victoria Loustalot (pronounced LOO-STA-LOW) has written for the New York Times, the New Yorker online, the Onion, Women's Wear Daily, and Publishers Weekly, among many other publications. Her writing has been acquired by the Metropolitan Museum of Art's Thomas J. Watson Library and Yale University's Beinecke Rare Book and Manuscript Library. She earned her BA and her MFA from Columbia University in New York and worked at Twitter as the global program manager for @TwitterMoments. She is the author of the memoir THIS IS HOW YOU SAY GOODBYE and LIVING LIKE AUDREY, a meditation on the life and career of Audrey Hepburn. In the future, according to one psychic, she will call the Scottish countryside home. Another claims she will move to Hawaii. Loustalot is dubiously unopposed to both. For now, she lives in New York City, and can be found at www.victorialoustalot.com.
About the Moderator.
Ankur Thakkar is an artist interested in wherever the online and offline merge. He has exhibited his work in the Palais de Tokyo, La Friche, as well as many URLs. His fiction has appeared in Guernica and [PANK] magazine. He served as Vine's last editor where he cultivated diverse young artists and entertainers and is now the creative editor of Quartz. He lives in New York.
RSVP
Bookings are closed for this event.