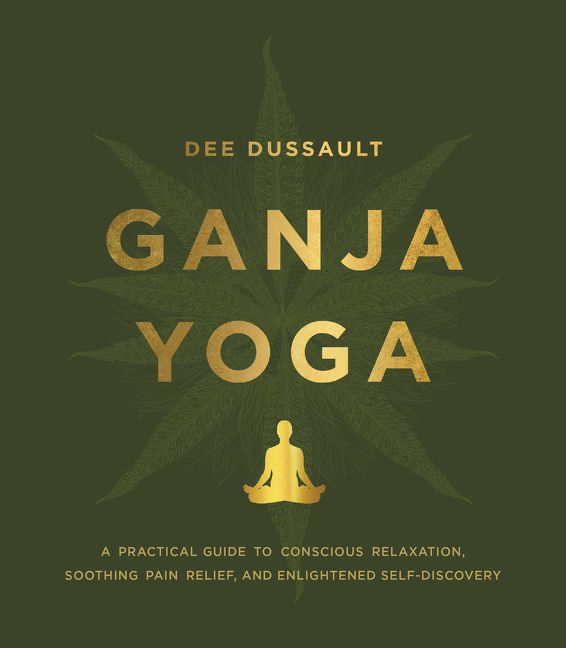 Wednesday Apr 26, 2017
7:00 pm - 9:00 pm
POWERHOUSE @ the Archway
28 Adams Street (Corner of Adams & Water Street @ the Archway)
Brooklyn , NY 11201
RSVP appreciated:
Please fill out the "Bookings" form at the bottom of this page.
*Disregard the notification that will appear after Booking.*
-or-
Send the name of the event and number of attendees to our RSVP email.
---
Meet The first Yoga instructor who brings the ancient practice  of using cannabis to enhance spiritual practice to the Western World.
About the Book:
Only recently has the Western yoga community opened up about the potential role of cannabis as a tool for enhanced relaxation and mind-body connection. In GANJA YOGA: A Practical Guide to Conscious Relaxation, Soothing Pain Relief, and Enlightened Self-Discovery certified yoga instructor with over 20-years' experience, Dee Dussault takes this ancient tradition mainstream. Dussault is the first teacher to bring this type of practice to the U.S. and Canada.
As state laws loosen around the country and the stigma surrounding cannabis dissipates, it is increasingly seen as a safe and natural supplement for increased health and wellbeing. From a tiny class in her living room to multiple classes a week in San Francisco, Dussault has become the leading figure in this growing movement and is the perfect expert to explain how to pair this pain-relieving, anxiety-easing substance with yoga to achieve a new state of enlightenment.
Whether you are introducing cannabis into your yoga practice, or fusing yoga into your smoking routine, Ganja Yoga will teach you to:
Reap the benefits of cannabis' scientifically proven effects on mental and physical conditions

Assume an altered state in a safe, energizing way

Deepen the spiritual practice of yoga

Reconnect with your body and enjoy a form of exercise that is inwardly-focused and accessible to anyone

Select the best setting, time, method of consumption, strains, poses, and breathing techniques to ensure an excellent experience
Suitable for beginners and sages alike, whether you want to enhance your yoga in a class or in the privacy of your own home, Ganja Yoga walks you through a mindful way of obtaining a new spiritual high.  
About the Author:
DEE DUSSAULT is a 500-hour Yoga-Alliance certified yoga instructor with over 20 years' experience and the first yoga teacher in North America to offer cannabis-enhanced yoga. Dee and her classes have been featured in the New York Times, 7×7, Vice, San Francisco Chronicle, Refinery 29, Shape, Glamour, and more. She lives in the Bay Area.
RSVP
Bookings are closed for this event.