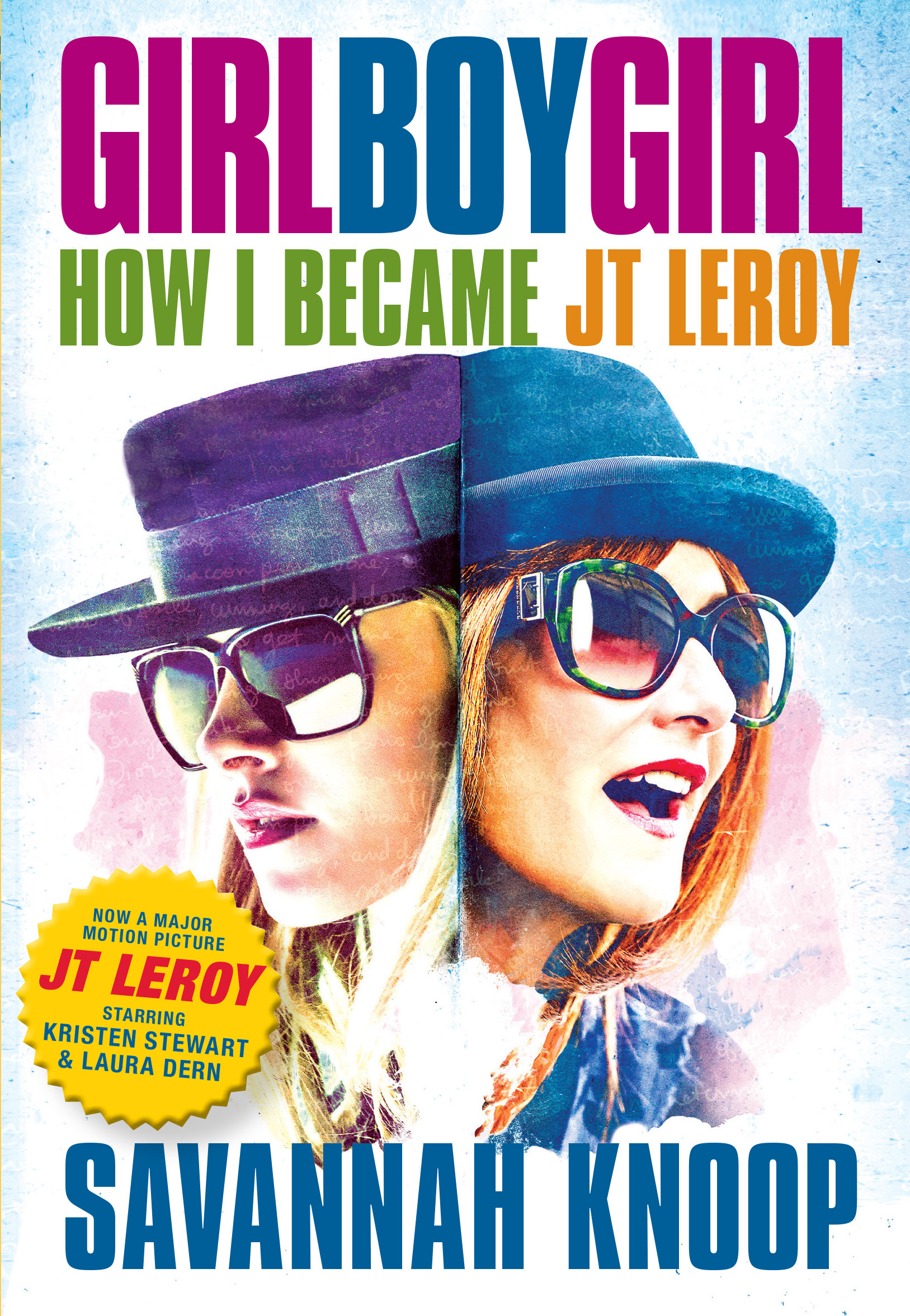 Tuesday Apr 30, 2019
7:00 pm - 9:00 pm
POWERHOUSE @ the Archway
28 Adams Street (Corner of Adams & Water Street @ the Archway)
Brooklyn , NY 11201
RSVP encouraged & appreciated.
Please fill out the form at the bottom of this page if you plan on attending. Facebook event found here.
PLEASE NOTE: Submitting an RSVP for this event DOES NOT guarantee entrance. This is a free-access event — entrance will be on a first-come, first-served basis.
---
About the Book.
Join Savannah Knoop, director Justin Kelly and moderator Jarrett Earnest for the exciting re-issue of the Girl Boy Girl: How I Became JT LeRoy on which the upcoming film JT LeRoy, starring Kristen Stewart and Laura Dern, is based. When Savannah Knoop was unmasked as the face of the mysterious author JT LeRoy in 2005, one of the biggest literary hoaxes of the modern era was revealed. Girl Boy Girl tells the story of how a young, queer college dropout came to portray the literary wunderkind JT LeRoy, a persona created by her sister-in-law. For six years, Knoop led a secret double life, traveling through the looking glass of celebrity to find liberation and alienation in equal measures. Knoop's entanglement with JT and his creator was a game played at the very limits of self-expression, one that changed Knoop's sense of self forever.
About The Author.
Savannah Knoop is a New York-based artist, writer, and filmmaker who has performed and exhibited at venues such as the Museum of Modern Art, the Whitney Museum, and the Institute of Contemporary Art in Philadelphia. They adapted their memoir Girl Boy Girl: How I Became JT Leroy into a feature-length film, co-written and directed by Justin Kelly, and starring Kristen Stewart, Laura Dern, Kelvin Harrison Jr., Jim Sturgess, and Diane Kruger. Girl Boy Girl is their first book.
Justin Kelly is the writer/director behind the feature films JT Leroy (Kristen Stewart, Laura Dern, Diane Kruger, Jim Sturgess, Courtney Love), Welcome The Stranger (Riley Keough, Abbey Lee, Caleb Landry Jones), the Sundance and Berlinale select I Am Michael (James Franco, Zachary Quinto, Emma Roberts, and executive produced by Gus Van Sant), and Tribeca and BFI London's King Cobra (Garrett Clayton, Christian Slater, James Franco, Keegan Allen). Prior to developing his own films, he spent years working under producers, directors, and editors, directed short films and music videos, and worked as a narrative feature film editor and screenwriter. Justin lives in Los Angeles where he's represented by CAA and Thirty Three management.
Jarrett Earnest is an artist and writer living in New York City. He is the author of What it Means to Write About Art: Interviews with Art Critics, editor of Hot, Cold, Heavy, Light: 100 Art Writings 1988-2018  by Peter Schjeldahl and curator of "The Young and Evil" at David Zwirner. His writing has appeared in many publications and museum catalogs around the world.
RSVP
Bookings are closed for this event.