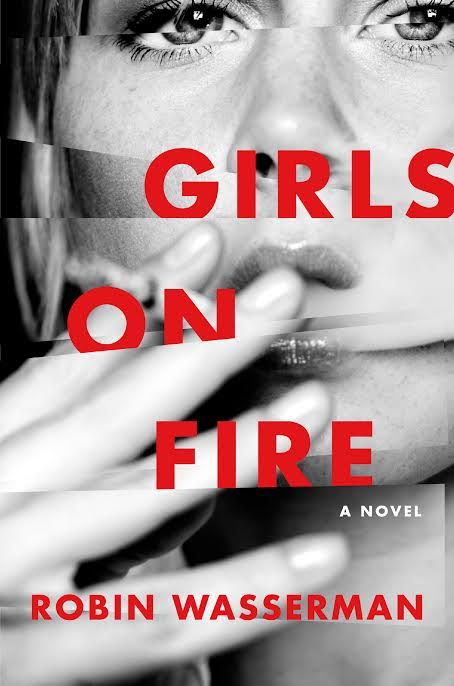 Wednesday May 18, 2016
7:00 pm - 9:00 pm
THE POWERHOUSE ARENA [Dumbo]
37 Main Street
Brooklyn, NY 11201
For more information, please call 718.666.3049
RSVP appreciated: RSVP@powerHouseArena.com
-or-
Please fill out the "Bookings" form at the bottom of this page.
Can't make it to the event? Pre-order a signed copy here.
---
Artfully depicting the passionate friendships, outsized emotions, toxic betrayals, and dangerous impulses of shape-shifting female teens, this audacious storyteller unleashes a searing portrayal of identity, love, and violence.  The discussion portion of the program will begin at 7 pm.
About Girls on Fire:
"Like lightning in a bottle, Robin Wasserman's Girls on Fire captures girlhood friendship in all its shattering intensity. A captivating, terrifying novel, and one you won't forget."—Megan Abbott, author of Dare Me
"Girls on Fire is a dark, propulsive fever-dream of youth and friendship—a piercing vision of what it means to mistake yourself for who you are in someone else's eyes. I wanted to grab these girls and shake them, sing them lullabies, stop them—but all I could do was keep reading them, relentlessly enthralled by the heat-seeking missile of Robin Wasserman's fearless imagination."—Leslie Jamison, author of The Empathy Exams and The Gin Closet
"A book so wonderful, so terrible, so nightmarishly compelling that I hardly knew what to say when I finished reading it. Wasserman has wrapped up a love story inside a murder mystery, a promise and a testament inside a confession—and has a title ever been truer? The reader comes away singed."—Kelly Link, author of Get in Trouble and Magic for Beginners
Destined to be the must-read book of the summer, Girls on Fire, the starkly beautiful novel by Robin Wasserman, is a coming-of-age tale so incendiary that it should be stamped with an advisory label. Set in the early 1990s—with grunge sweeping across the country from its Seattle epicenter and Kurt Cobain emerging as the tortured voice of disaffected youth—-the hypnotic spellbinder mines the rocky terrain between adolescence and adulthood with razor-sharp precision certain to leave marks.
The week after Halloween of 1991, the body of one of Battle Creek, Pennsylvania's most popular high school athletes is discovered in the woods. The shot to his head and the gun in his hands scream suicide—but accounts of satanic cult activity in the area only exacerbate the climate of fear in this ultra-conventional small town.
In the aftermath of the tragedy, smart but socially awkward Hannah Dexter attracts the attention of wild child Lacey Champlain, a magnetic newcomer with a dark background, an insatiable appetite for rebellion, and a reverence for all things Cobain. Their connection is instant, powerful, and soon, all-consuming. A black-haired, red-lipped Pygmalion in flannel and combat boots, Lacey painstakingly remolds her eager protégée inside and out, even renaming her creation Dex.
Always an apt pupil, Dex soaks up the intoxicating influence of her alpha mentor. Before long, the two become inseparable. Breaking rules, pushing limits, upending boundaries, inciting dramas—Lacey and Dex relish the increasingly chaotic trail they blaze together. But then a horrific night of drinking and degradation tests the bond between these partners in crime, unleashing a chain of events that will snuff out whatever remnants of innocence they still possess.
Dark, profound, fiendishly clever, and heart-stoppingly unsettling, Girls on Fire exposes the deepest secrets of girls, those unknowable and inchoate human beings, for all to see. Both a complicated puzzle that fills in bit by bit and a sobering meditation on the intricacies of female relationships, this breathtaking novel is quite simply a knockout, one that instantly establishes Robin Wasserman as a major talent in contemporary fiction.
About the Author and Moderator:
Robin Wasserman is a graduate of Harvard University and the author of several successful novels for young adults. A recent recipient of a MacDowell fellowship, she lives in Brooklyn, New York. GIRLS ON FIRE is her first novel for adults. Please visit her website www.robinwasserman.com  and follow her on Twitter @robinwasserman for more information.
Leslie Jamison is the author of The Empathy Exams, a New York Times bestselling essay collection, and the novel, The Gin Closet, a finalist for the Los Angeles Times First Fiction Award. Her work has appeared in Harper's, Oxford American, A Public Space, Virginia Quarterly Review, The Believer, and the New York Times, where she is a regular columnist for the Sunday Book Review. She is currently finishing a doctoral dissertation at Yale about addiction narratives.
RSVP
Bookings are closed for this event.