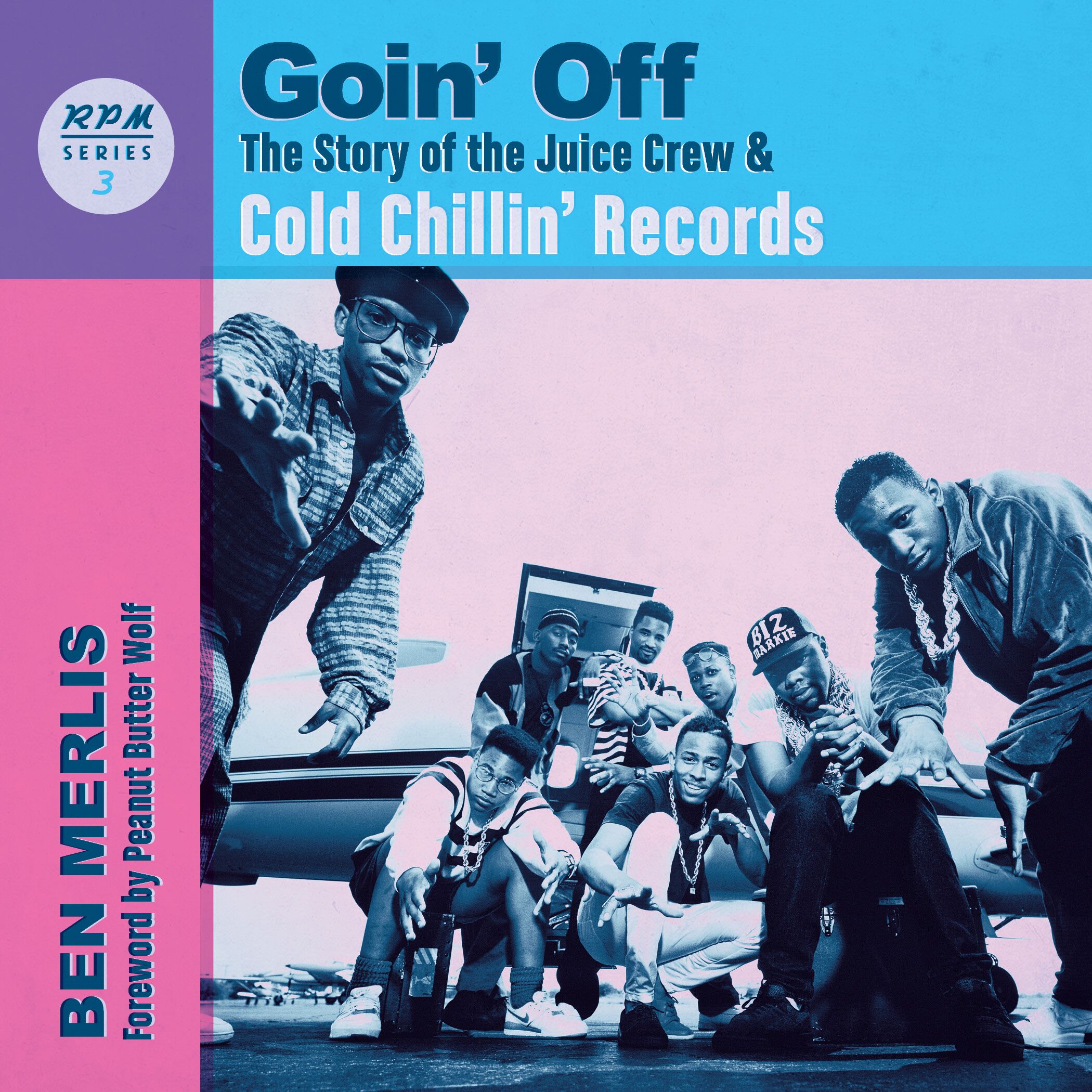 Thursday Nov 14, 2019
7:00 pm - 9:00 pm
POWERHOUSE @ the Archway
28 Adams Street (Corner of Adams & Water Street @ the Archway)
Brooklyn , NY 11201
RSVP encouraged & appreciated.
Please fill out the form at the bottom of this page if you plan on attending. Facebook event found here.
PLEASE NOTE: Submitting an RSVP for this event DOES NOT guarantee entrance. This is a free-access event — entrance will be on a first-come, first-served basis.
---
About the Book.
Amidst Hip-Hop's initial explosion throughout New York's boroughs and surrounding towns, a new generation emerged – the first to be raised on the genre. In the center of it all was a collective known as the Juice Crew, led by the charismatic radio personality Mr. Magic, whose Rap Attack was the first program of its kind on a commercial station. His DJ/engineer Marley Marl pioneered production techniques that defined the Golden Era of Hip-Hop, and formed the basis of Cold Chillin' Records, founded in 1986 by Len Fichtelberg and manager/radio producer Tyrone "Fly Ty" Williams.
Goin' Off chronicles the rise and fall of the label and its partnership with Warner Bros. Records, and follows the careers of its recording artists. Roxanne Shanté was a 14-year-old battle rapper who spawned the diss record, MC Shan engaged in a legendary cross-borough feud with KRS-One, Kool G Rap was a foundational participant in what the media dubbed "gangsta rap," Big Daddy Kane's quick-witted lyricism changed the way people rhyme, the collegiate Masta Ace sought to uplift his community during the height of the crack epidemic, The Genius (aka GZA) co-founded the rap dynasty Wu-Tang Clan, and the enigmatic Biz Markie had the world singing along to his platinum-selling anthem "Just a Friend."
Plagued by corporate censorship in the wake of the "Cop Killer" controversy and a landmark sample-related lawsuit just as Hip-Hop was entering the mainstream conscience in the 1990s, Cold Chillin' folded, leaving behind a legacy shrouded in controversy and a catalog that directly influenced multiple generations of rap artists, including Nas, Jay-Z, Snoop Dogg, Biggie Smalls and Kendrick Lamar.
"Inspired by labels like Cold Chillin', I started my own 'true school' Hip-Hop label Stones Throw in 1996," states Peanut Butter Wolf in the foreword for Goin' Off, whose own label has had great success with Mad Lib, J Dilla, MF DOOM and Aloe Blacc. "I had people (including family members) tell me for years and years that I'd never be able to make it in the music industry, but the inspiration I received from those Juice Crew records during my teen years were the impetus for my label creation."
Interwoven into the narrative are exclusive interviews with artists such as Big Daddy Kane, Craig G, Masta Ace, Kool G Rap, Grand Daddy I.U., Ced Gee (Ultramagnetic MCs), industry veterans like Mo Ostin (Warner Bros.), Fly Ty and Dee Joseph (Cold Chillin'), Tom Silverman and Monica Lynch (Tommy Boy), Aaron Fuchs (Tuff City) and DJ/producers Arthur Baker, Mister Cee and Easy Mo Bee that paint a multiple-angled picture of the '80s and early '90s scene.
During the writing of Goin' Off, author Ben Merlis worked closely with George DuBose – the photographer and designer of the vast majority of the Cold Chillin' catalog. DuBose, who is also known for his iconic B-52's and Ramones album covers, contributed several candid photos from photo sessions with Kool G Rap & DJ Polo, Grand Daddy I.U., Big Daddy Kane, Mr. Magic and others, including many from the legendary photo session of Juice Crew luminaries standing in front of a Learjet in 1988.
About Ben Merlis.
Ben Merlis is a native of Los Angeles, where he was raised on oldies, Hip-Hop and punk, in that order. He currently writes for uDiscover Music and works in public relations for Experience Hendrix, ABKCO, ZZ Top and many others.
About Masta Ace.
Masta Ace stands as one of rap's great anomalies. The Brownsville, Brooklyn, New York artist emerged in the late 1980s, delivering next-level rhymes as part of Marley Marl's Juice Crew with Big Daddy Kane, Biz Markie, Kool G. Rap and others. After his 1990 debut album, he then released in 1993 a sobering treatise on gangster rap and its impact on America with his SlaughtaHouse project before melding an East Coast sensibility with the South and West Coast's affinity for car culture with 1995's revolutionary, forward-thinking Sittin' On Chrome album.
In 2001, Ace released Disposable Arts, an exceptional look at rap's evolution, exploitation and appropriation. His subsequent projects – 2004's A Long Hot Summer, 2012's MA_DOOM: Son of Yvonne and collaborative projects with eMC, Ed O.G. and others – provided Masta Ace a new platform to tour the world and become a rapper whose catalog is appreciated by different generations of fans for dramatically different reasons.
RSVP
Bookings are closed for this event.