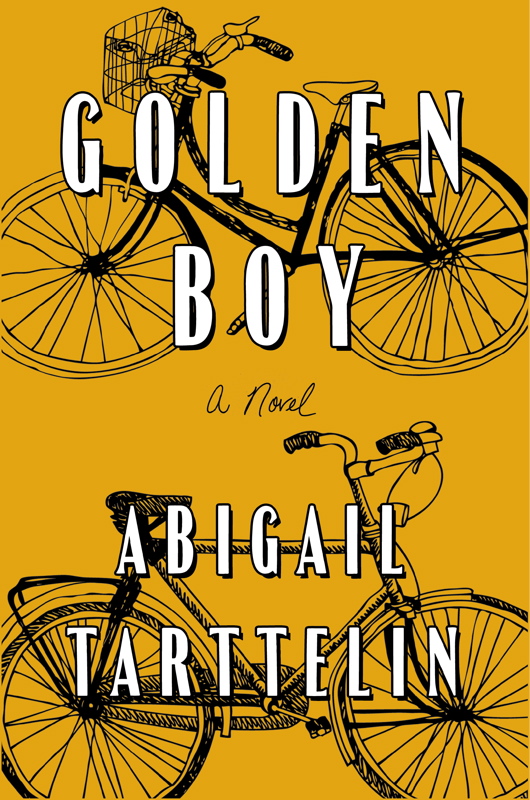 Tuesday May 21, 2013
7:00 pm - 9:00 pm
THE POWERHOUSE ARENA [Dumbo]
37 Main Street
Brooklyn, NY 11201
For more information, please call 718.666.3049
RSVP appreciated: RSVP@powerHouseArena.com
-or-
Please fill out the "Bookings" form at the bottom of this page.
---
Twenty-five year old Abigail Tarttelin, already a cult literary figure in London, celebrates her latest, a dramatic investigation of the complexities of sexuality.
ABOUT THE BOOK:
The Walker family is good at keeping secrets from the world. They are even better at keeping them from each other.
Max Walker is a golden boy. Attractive, intelligent, and athletic, he's the perfect son, the perfect friend, and the perfect crush for the girls in his school. He's even really nice to his little brother. Karen, Max's mother, is a highly successful criminal lawyer, determined to maintain the façade of effortless excellence she has constructed through the years. Now that the boys are getting older, now that she won't have as much control, she worries that the façade might soon begin to crumble. Adding to the tension, her husband, Steve, has chosen this moment to stand for election to Parliament. The spotlight of the media is about to encircle their lives.
The Walkers are hiding something, you see. Max is special. Max is different. Max is intersex. When an enigmatic childhood friend named Hunter steps out of his past and abuses his trust in the worst possible way, Max is forced to consider the nature of his well-kept secret. Why won't his parents talk about it? What else are they hiding from Max about his condition and from each other? The deeper Max goes, the more questions emerge about where it all leaves him and what his future holds, especially now that he's starting to fall head over heels for someone for the first time in his life. Will his friends accept him if he is no longer the Golden Boy? Will anyone ever want him—desire him— once they know? And the biggest one of all, the question he has to look inside himself to answer: Who is Max Walker, really?
ABOUT THE AUTHOR: 
Abigail Tarttelin is a twenty-five-year-old writer and actress. The book editor for Phoenix magazine in the UK, she lives in London.
---
For more information, please contact
Julie Buntin, Events Coordinator
email: julie@powerhousearena.com
powerHouse Arena, 37 Main Street, Brooklyn, NY 11201
tel: 212-604-9074 x109
RSVP
Bookings are closed for this event.