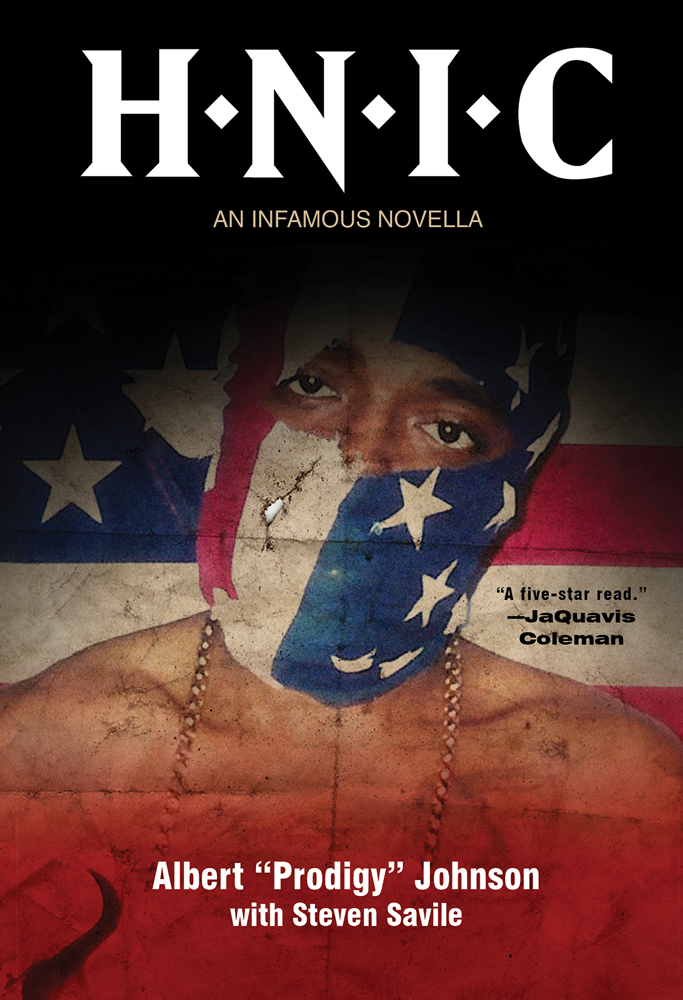 Thursday Jul 25, 2013
7:00 pm - 9:00 pm
THE POWERHOUSE ARENA [Dumbo]
37 Main Street
Brooklyn, NY 11201
For more information, please call 718.666.3049
RSVP appreciated: RSVP@powerHouseArena.com
-or-
Please fill out the "Bookings" form at the bottom of this page.
Drinks will be served.

---
This novella, penned by Prodigy of the seminal hip-hop duo Mobb Deep, is the inaugural release from Infamous Books, a partnership that pairs the Infamous Records brand with Brooklyn-based indie publisher Akashic Books. Sacha Jenkins, the editorial director of Mass Appeal, joins him in conversation.
About H.N.I.C.:
Pappy tries to break out of the game before the head of his crew, Black, gets them all killed. Against his better judgment Pappy agrees to do one last job, but only because it's the price of his freedom. He knows Black can't be trusted. He knows his "brother" would rather see him dead than let him walk away. Yet he still agrees to do the job because Black isn't the only one who can't be trusted. Sometimes you have to kill for what you want.
Further developing the stark realism and uncompromising streetwise narratives of his
lyrics, H.N.I.C. cements Prodigy's position as one of the foremost chroniclers of contemporary urban life. Simultaneously a fast-paced crime drama and an engrossing, unsentimental moral
tale, H.N.I.C. peers into the dark heart that underpins the codes of loyalty and friendship, betrayal and vengeance.
About the Author:
Albert "Prodigy" Johnson, as one half of the hip-hop phenomenon Mobb Deep, has sold millions of albums, performed throughout the world, and recorded with the elite of hip-hop, R&B, and rock with his signature style of hard-core, reality-based music. Born with the hereditary disease sickle-cell anemia, Prodigy has battled pain his entire life and is now promoting the importance of a healthy diet, spiritual enrichment, and a positive, productive lifestyle. He lives in Queens, New York.
Sacha Jenkins is a journalist, author, and television producer based out of his native New York City. Jenkins is one of the founders of noted hip hop think tank ego trip (which has produced the books ego trip's Book of Rap Lists and ego trip's Big Book of Racism!, as well as the White Rapper Show for VH1). Jenkins coauthored, with Marshall "Eminem" Mathers, The Way I Am (the first authorized Eminem biography). His musings on music have appeared in Vibe, Spin, Rolling Stone, Complex and Mass Appeal, where he also served as Editorial Director. Currently, Jenkins is Director of Development for Roadside Entertainment.
---
For more information, please contact
Justin Levine
email: justin@powerhousearena.com
powerHouse Arena, 37 Main Street, Brooklyn, NY 11201
tel: 212-604-9074 x109
RSVP
Bookings are closed for this event.