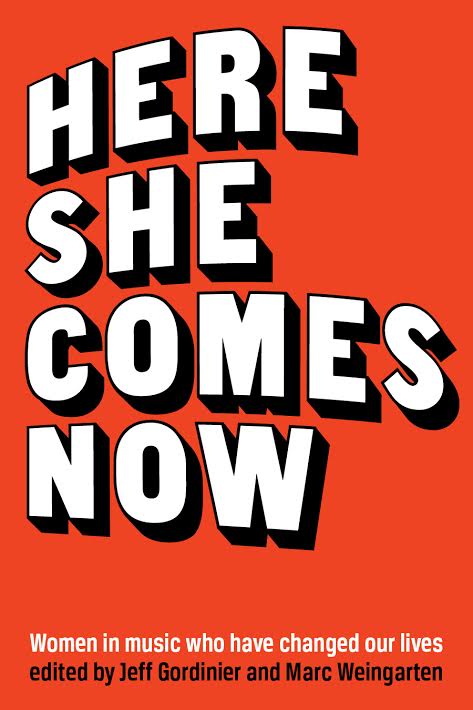 Thursday Jun 18, 2015
7:00 pm - 9:00 pm
THE POWERHOUSE ARENA [Dumbo]
37 Main Street
Brooklyn, NY 11201
For more information, please call 718.666.3049
RSVP appreciated: RSVP@powerHouseArena.com
-or-
Please fill out the "Bookings" form at the bottom of this page.
---
Here She Comes Now is a tribute to the significance of female musicians throughout history, as writers from across the board describe the effect musicians like Patti Smith and Stevie Nicks have had on their lives. Contributing writers Rosie Schaap, Charlotte Druckman, Taffy Brodesser-Akner, Alina Simone, Kim Morgan and others join in the conversation.
About Here She Comes Now:
Whether it was Patti Smith's angry moan, Nina Simone's guttural growl, or Dolly Parton's towering hair and sweet voice, women have been a musical force to be reckoned with, inspired by, and paid attention to. In Here She Comes Now, today's biggest and brightest writers tackle their favorite female musicians and the effect they've had on their own lives. From Rosie Schaap writing about Sandy Denny to Susan Choi writing about Stevie Nicks to Elissa Schappell writing about Kim Gordon, Here She Comes Now thoughtfully and lovingly discusses the extreme badassery of the women who break through all the barriers to truly rock.
About the Editors:
Marc Weingarten is the author of Station to Station, The Gang That Wouldn't Write Straight, and Thirsty; the co-editor of the anthology Yes is the Answer, and producer of the films God Bless Ozzy Osbourne and The Other One. He lives in Malibu.
Jeff Gordinier is a staff writer for The New York Times and the author of X Saves the World. His work has appeared in a variety of publications, including Details, Outside, Esquire, PoetryFoundation.org, Creative Nonfiction, Fortune, GQ, Elle, and Entertainment Weekly.
RSVP
Bookings are closed for this event.