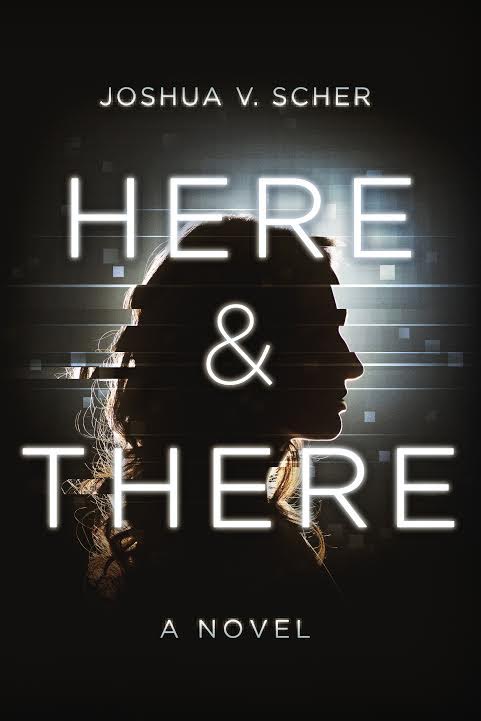 Wednesday Nov 18, 2015
7:00 pm - 9:00 pm
THE POWERHOUSE ARENA [Dumbo]
37 Main Street
Brooklyn, NY 11201
For more information, please call 718.666.3049
RSVP appreciated (but Not Required): RSVP@powerHouseArena.com
-or-
Please fill out the "Bookings" form at the bottom of this page .
---
Teleportation tore them apart.  His madness and devotion will put the pieces back together.
About Here & There:
It was supposed to be a simple proof of concept. The physics were sound. Over one hundred teleportation experiments had already been successfully performed . . .
Debate rages over whether the Reidier Test's disastrous outcome resulted from human error, government conspiracy, or sabotage. No one had actual knowledge of the truth. But hidden from the public eye, there exists a government report commissioned from criminal psychologist Dr. Hilary Kahn, chronicling the events that took place.
Dr. Kahn disappeared without a trace.
Now her son Danny has unearthed and
revealed the report, fueling controversy
over the details of Reidier's quest to reforge the fabric of reality and hold his family together. Exposed with little chance of finding his mother, Danny goes underground to investigate. But nothing can prepare him for what he discovers.
In this thrilling saga, a paradigm-shattering feat may alter humanity's future as quantum entanglement and teleportation collide.
About the Author:
Joshua Scher is a recent transplant from NYC to the hills of Hollywood, CA where he is continuing his transition from writing for the stage to writing for the screen and page.
Scher's film, I'm Ok (2015), starring Dot-Marie Jones and Alex Frnka, is currently in post- production and is anticipating a successful film festival run in 2016. The cinematic adaptation of his play The Footage was developed with Pressman Film and is currently being packaged. In 2006, a fruitful collaboration with Joe Frazier and his manager, Leslie Wolff, brought forth the treatment Behind the Smoke, the Joe Frazier biopic with Penny Marshall attached for Parkway Productions. In the TV world, Scher's one-hour action drama, JIGSAW, was developed with Danny Glover and his company, Louverture Films.
His musical Triangle played at the Lyric Theatre of Oklahoma, was part of TheatreWorks New Works Festival (Silicon Valley), and debuted in NYC as part of the National Alliance for Musical Theatre's Festival of New Musicals. The Footage, had its Australian premiere at the Stooged Theater after enjoying its World Premiere at The Flea Theater. His work MARVEL was included in Roundabout Theater's New Voices Program, directed by Charles Randolph-Wright. Scher has also worked with the Huntington Theater, Portland Stage, the O'Neill Theater Festival (with Robert Longbottom – director of The Scarlet Pimpernel), and the Williamstown Theater Festival. His first play, Velvet Ropes, was published while he was still a student at Yale School of Drama. A collection of his monologues was published by Smith and Krauss in their 2006 Audition Arsenal series and his play Flushed was published by Baker's Plays. He holds a BA with Honors in Creative Writing from Brown University and an MFA in playwriting from Yale University.
Dana Kaye is the owner of Kaye Publicity, a boutique PR company specializing in publishing and entertainment. She received her B.A. in Fiction Writing from Columbia College Chicago. After college, she worked as a freelance writer and book critic. Her work has appeared in theChicago Sun-Times, Time Out Chicago, and others. This experience has been crucial to her publicity career: she has the contacts and necessary industry insight to form pertinent, widespread media campaigns.
Dana is known for her innovative ideas and knowledge of current trends. She frequently speaks on the topics of social media, branding, and publishing trends, and her commentary has been featured on websites like Huffington Post, Little Pink Book, and NBC Chicago.
RSVP
Bookings are closed for this event.