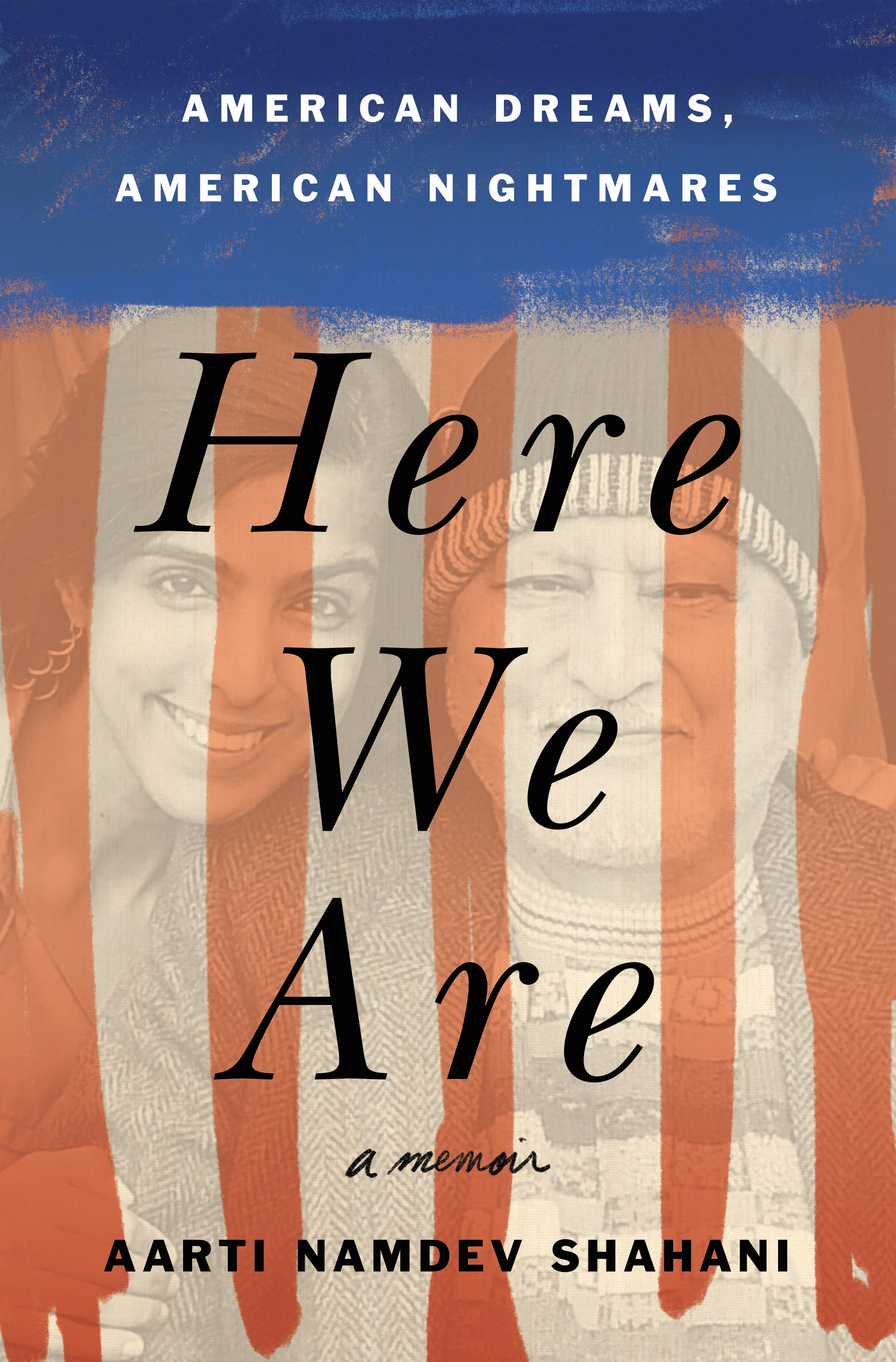 Tuesday Oct 01, 2019
7:00 pm - 9:00 pm
POWERHOUSE @ the Archway
28 Adams Street (Corner of Adams & Water Street @ the Archway)
Brooklyn , NY 11201
RSVP encouraged & appreciated.
Please fill out the form at the bottom of this page if you plan on attending. Facebook event found here.
PLEASE NOTE: Submitting an RSVP for this event DOES NOT guarantee entrance. This is a free-access event — entrance will be on a first-come, first-served basis.
---
About the Book.
Who really belongs in America? In her memoir Here We Are: American Dreams, American Nightmares, NPR correspondent Aarti Shahani uses her family's immigration story to unpack the deep schism in American culture by which the "deserving" are deified and the "undeserving" demonized—in her family's case, relentlessly.
The Shahanis came to Queens—from India, by way of Casablanca—in the 1980s. They were undocumented for a few years and then, with the arrival of their green cards, they thought they'd made it. This memoir is the story of how they did, and didn't. Here We Are follows the lives of two family members: Aarti, the precocious scholarship kid at one of Manhattan's most elite prep schools, and her dad, the shopkeeper who mistakenly sells watches and calculators to the notorious Cali drug cartel. Together, the two represent the extremes that coexist in our country—even within a single family.
Ultimately, Here We Are is a love letter from an outspoken modern daughter to her soft-spoken Old World father.
About The Author.
Aarti Namdev Shahani is the author of memoir Here We Are: American Dreams, American Nightmares. She is a correspondent for NPR based in Silicon Valley, covering the largest companies on earth. Her reporting has received awards from the Society of Professional Journalists, a regional Edward R. Murrow Award, and an Investigative Reporters & Editors Award. Before journalism, Shahani was a community organizer in New York City, helping prisoners and families facing deportation. Her activism was honored by the Union Square Awards and Legal Aid Society. She received a Master's in Public Policy from the Harvard Kennedy School of Government, with generous support from the university and the Paul and Daisy Soros Fellowship for New Americans. She completed her bachelor's degree in anthropology at the University of Chicago. She was among the youngest recipients of the Charles H. Revson Fellowship at Columbia University and is an alumna of A Better Chance, Inc. Shahani grew up in Flushing, Queens—in one of the most diverse zip codes in the country—and believes every American should visit her hometown to understand what makes America great.
RSVP
Bookings are closed for this event.