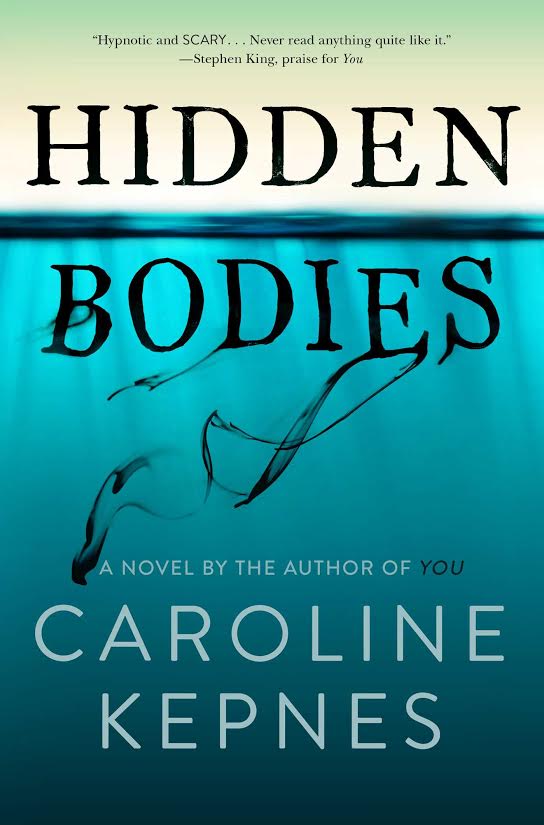 Tuesday Mar 08, 2016
7:00 pm - 9:00 pm
THE POWERHOUSE ARENA [Dumbo]
37 Main Street
Brooklyn, NY 11201
For more information, please call 718.666.3049
RSVP appreciated: RSVP@powerHouseArena.com
-or-
Please fill out the "Bookings" form at the bottom of this page.
---
In this thrilling follow-up to You, the girl of Joe's dreams is just too good to be true, and his twisted quest for the perfect love might end in tragedy.
About Hidden Bodies:
"Hypnotic and scary…never read anything quite like it" – Stephen King, praise for You
In the compulsively readable follow-up to her widely acclaimed debut novel, You, Caroline Kepnes weaves a tale that Booklist calls "the love child of Holden Caulfield and Patrick Bateman."
Hidden Bodies marks the return of a voice that Stephen King described as original and hypnotic, and through the divisive and charmingly sociopathic character of Joe Goldberg, Kepnes satirizes and dissects our culture, blending suspense with scathing wit.
Joe Goldberg is no stranger to hiding bodies. In the past ten years, this thirty-something has buried four of them, collateral damage in his quest for love. Now he's heading west to Los Angeles, the city of second chances, determined to put his past behind him.
In Hollywood, Joe blends in effortlessly with the other young upstarts. He eats guac, works in a bookstore, and flirts with a journalist neighbor. But while others seem fixated on their own reflections, Joe can't stop looking over his shoulder. The problem with hidden bodies is that they don't always stay that way. They re-emerge, like dark thoughts, multiplying and threatening to destroy what Joe wants most: truelove. And when he finds it in a darkened room in Soho House, he's more desperate than ever to keep his secrets buried. He doesn't want to hurt his new girlfriend—he wants to be with her forever. But if she ever finds out what he's done, he may not have a choice…
---
About the Author and Moderator:

Caroline Kepnes is a native of Cape Cod and the author of many published short stories. She covered pop culture for Entertainment Weekly, Tiger Beat, E! Online, and Yahoo. She has also written for television shows, including 7th Heaven and The Secret Life of the American Teenager. Her directorial debut short film, Miles Away, premiered at the Woods Hole Film Festival. Her first novel You is in development at Showtime. It was shortlisted for the CWA New Blood Award and named a SuspenseMagazine Best Book of the Year. Caroline is a Brown University graduate now residing in Los Angeles.
---
Jolie Kerr is the author of the New York Times bestselling book My Boyfriend Barfed In My Handbag … And Other Things You Can't Ask Martha. Her weekly cleaning advice column, "Ask a Clean Person" appears on Esquire.com, and its companion podcast is available on Acast and iTunes.
RSVP
Bookings are closed for this event.