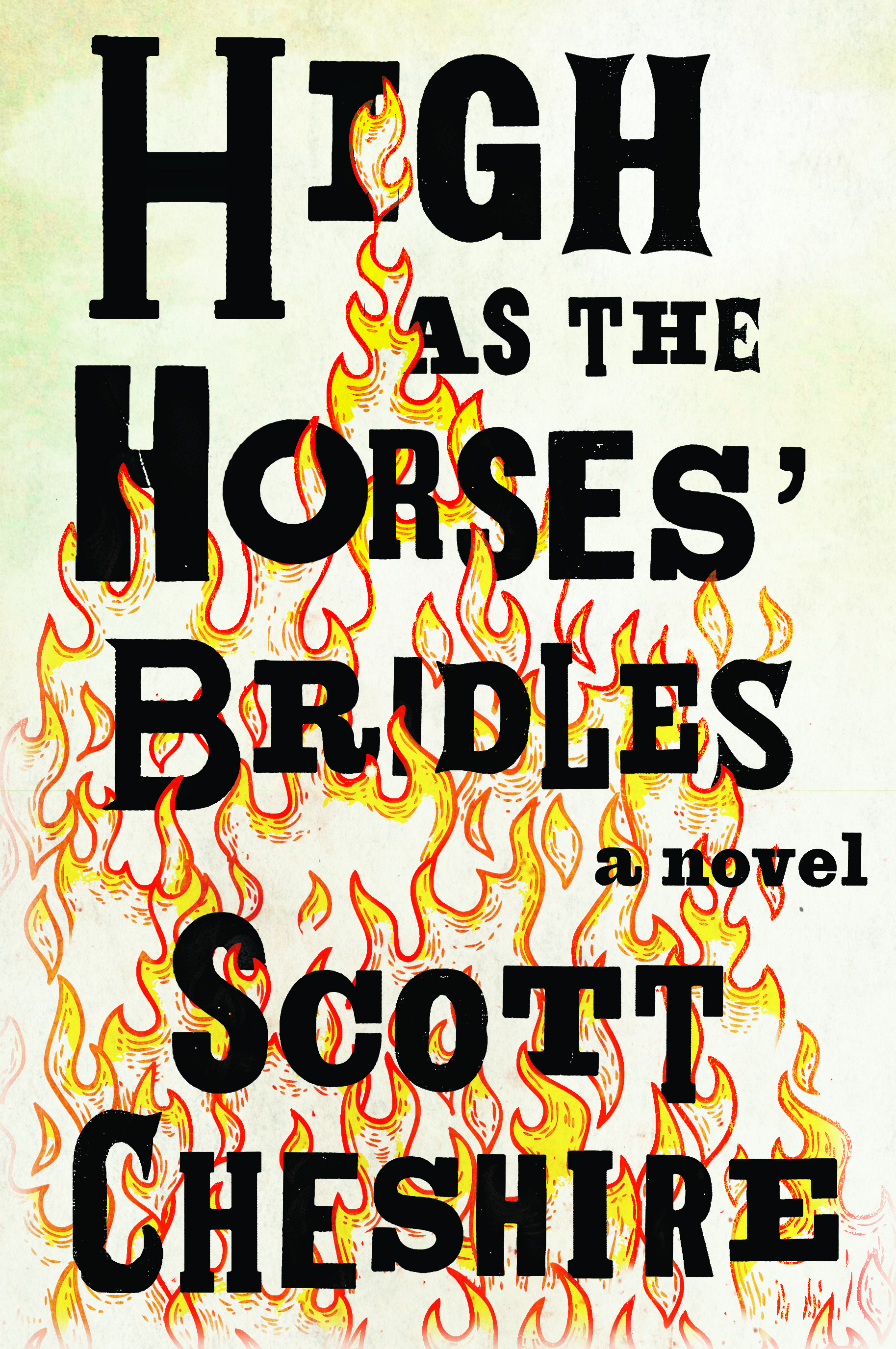 Tuesday Jul 08, 2014
7:00 pm - 9:00 pm
THE POWERHOUSE ARENA [Dumbo]
37 Main Street
Brooklyn, NY 11201
For more information, please call 718.666.3049
RSVP appreciated: RSVP@powerHouseArena.com
-or-
Please fill out the "Bookings" form at the bottom of this page.
---
Cheshire's electric debut novel is about inheritance, belief, and a father and son divided by a dangerous prophecy. Pulitzer Prize finalist Philipp Meyer joins the author in conversation.
About High As the Horses' Bridles:
It's 1980 at a crowded amphitheater in Queens, New York and a nervous Josiah Laudermilk, age 12, is about to step to the stage while thousands of believers wait to hear him, the boy preaching prodigy, pour forth. Suddenly, as if a switch had been flipped, Josiah's nerves shake away and his words come rushing out, his whole body fills to the brim with the certainty of a strange apocalyptic vision. But is it true prophecy or just a young believer's imagination running wild? Decades later when Josiah (now Josie) is grown and has long since left the church, he returns to Queens to care for his father who, day by day, is losing his grip on reality. Barreling through the old neighborhood, memories of the past—of his childhood friend Issy, of his first love, of the mother he has yet to properly mourn—overwhelm him at every turn. When he arrives at his family's old house, he's completely unprepared for what he finds. How far back must one man journey to heal a broken bond between father and son?
In rhapsodic language steeped in the oral tradition of American evangelism, Scott Cheshire brings us under his spell. Remarkable in scale—moving from 1980 Queens, to sunny present-day California, to a tent revival in nineteenth century rural Kentucky—and shot-through with the power and danger of belief and the love that binds generations, High as the Horses' Bridles is a bold, heartbreaking debut from a big new American voice.
About the Author and Moderator:
Scott Cheshire earned his MFA from Hunter College. He is the interview editor at the Tottenville Review and teaches writing at the Sackett Street Writers' Workshop. His work has been published in Slice, AGNI, Guernica and the Picador anthology The Book of Men. He lives in New York City.
Philip Meyer is the author of the critically lauded novel American Rust, winner of the 2009 Los Angeles Times Book Prize. It was an Economist Book of the Year in 2009, a Washington Post Top Ten Book of the year, and a New York Times Notable Book. He is a graduate of Cornell University and has an MFA from the University of Texas at Austin, where he was a James Michener Fellow. His latest novel, The Son, was a Pulitzer Prize-finalist in 2014. A native of Baltimore, he now lives mostly in Texas.
---
For more information, please contact
Hal Hlavinka
email: hal@powerhousearena.com
powerHouse Arena, 37 Main Street, Brooklyn, NY 11201
tel: 212-604-9074 x109
RSVP
Bookings are closed for this event.