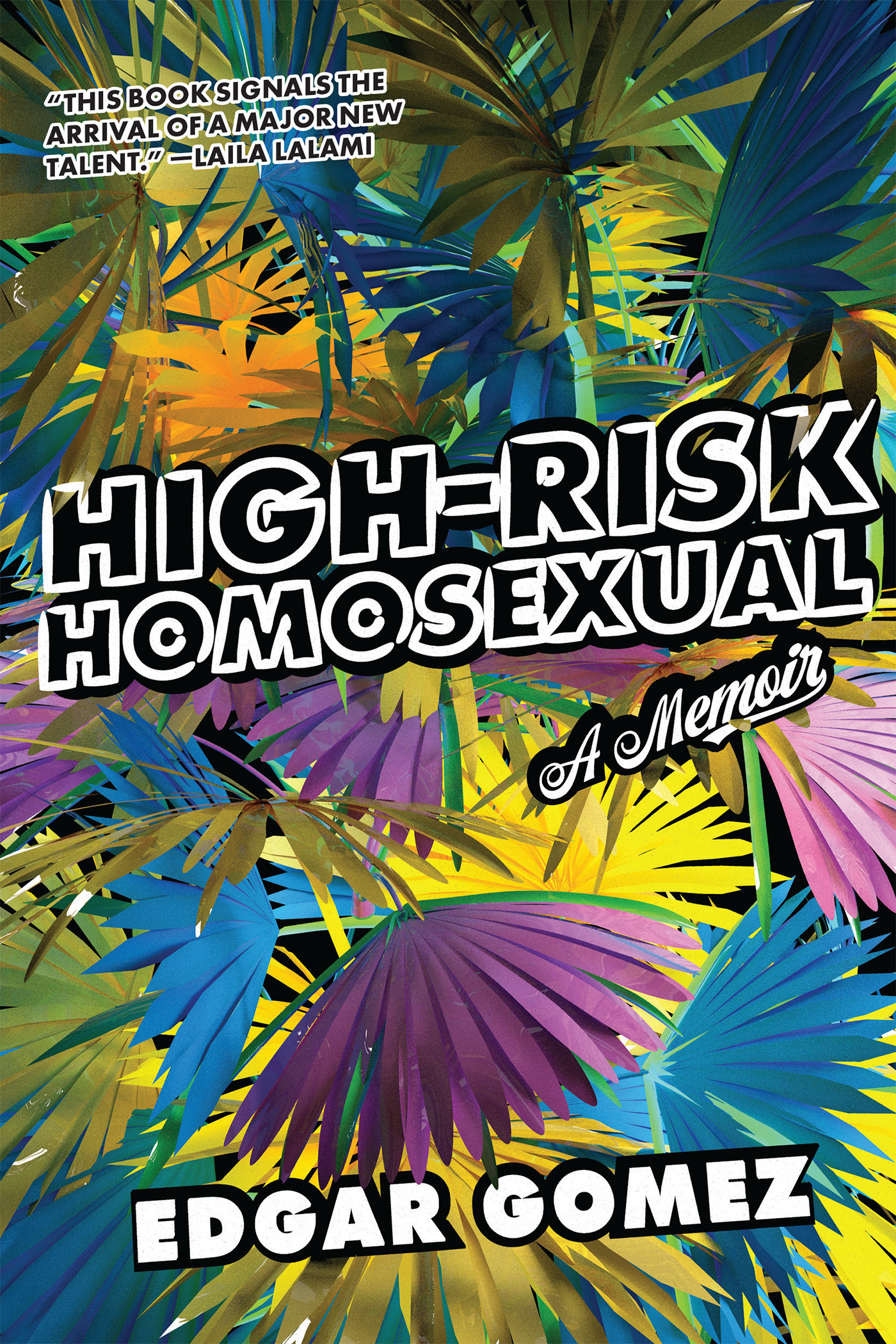 Thursday Jan 13, 2022
7:00 pm - 9:00 pm
This event is virtual! Buy tickets here!
---
About the Book.
Gomez's witty memoir follows a touching and often hilarious spiralic path to embracing his gay, Latinx identity against a culture of machismo—from his uncle's cockfighting ring in Nicaragua to cities across the U.S.—and the bath houses, night clubs, and drag queens who helped him redefine pride.
I've always found the definition of machismo to be ironic, considering that pride is a word almost unanimously associated with queer people, the enemy of machistas. In particular, effeminate queer men represent a simultaneous rejection and embrace of masculinity . . . In a world  desperate to erase us, queer Latinx men must find ways to hold onto pride for survival, but excessive male pride is often what we are battling, both in ourselves and in others.
A debut memoir about coming of age as a gay, Latinx man, High-Risk Homosexual opens in the ultimate anti-gay space: Gomez's uncle's cockfighting ring in Nicaragua, where he was sent at thirteen years old to become a man. Readers follow Gomez through the queer spaces where he learned to love being gay and Latinx, including Pulse Nightclub in Orlando, a drag queen convention in Los Angeles, and the doctor's office where he was diagnosed a "high-risk homosexual."
With vulnerability, humor, and quick-witted insights into racial, sexual, familial, and professional power dynamics, Gomez shares a hard-won path to taking pride in the parts of himself he was taught to keep hidden. His story is a scintillating, beautiful reminder of the importance of leaving space for joy.
PRAISE FOR HIGH-RISK HOMOSEXUAL
"The catalogue page for this debut memoir lists a number of things you can expect to find within the book's contents. Among them are 'Maybelline foundation shade: Rich Tan,' 'A baby wailing in an ancient Jesuit language,' and 'The most famous woman in the world.' If that doesn't entice you to read Gomez's account of figuring out how to embrace his queer identity amid a culture of machismo, I'm not sure what will." —Keely Weiss, Harper's Bazaar, A Best LGBT Book of the Year 
"High-Risk Homosexual is a keen and tender exploration of queer identity, masculinity, and belonging. From the cockfighting ring in Nicaragua, where he was taken by his uncles to learn how to be a man, to the Pulse Night Club in Orlando, where he witnesses freedom and joy on the dance floor, Edgar Gomez writes with honesty and humor about the difficulty of straddling boundaries and the courage of finding oneself. This book signals the arrival of a major new talent." —Laila Lalami, author of Conditional Citizens: On Belonging in America and The Other Americans
"High-Risk Homosexual is like a delicious cocktail: sharp, nuanced, sweet and tender when the bite must be tempered. Edgar Gomez writes with the magnetic candor that flourishes at gay bars, with as much style as all the queens at DragCon, with observant eyes well-trained in steamy bathhouses—all of which he sketches in these electric pages. This book parses queer spaces, the queer self, with a heart as intelligent and thoughtful as its author. As he proves in his unapologetic memoir, Gomez is a force to be reckoned with." —Matt Ortile, author of The Groom Will Keep His Name
"Poignant, vivid, and often hilarious, this coming-of-age memoir fearlessly explores intersectional identity and shows what it means to live and love authentically as a gay man today . . . An engagingly candid memoir from a promising young writer." —Kirkus Reviews
About the Author.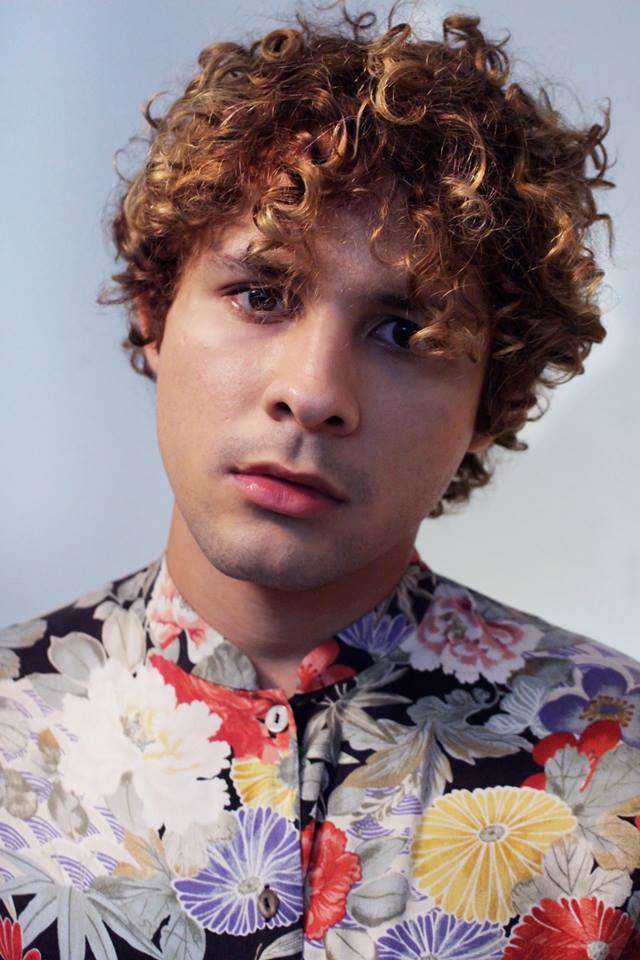 Edgar Gomez is a Florida-born writer with roots in Nicaragua and Puerto Rico. A graduate of University of California, Riverside's MFA program, he is a recipient of the 2018 Marcia McQuern Award for nonfiction. His writing has been published and anthologized widely in such outlets as POPSUGAR, Longreads, Best Gay Stories, The Rumpus, and Ploughshares. He lives in Queens, New York, where he is saving up for good lotion.
Instagram: @OtroEdgarGomez
About the Moderator.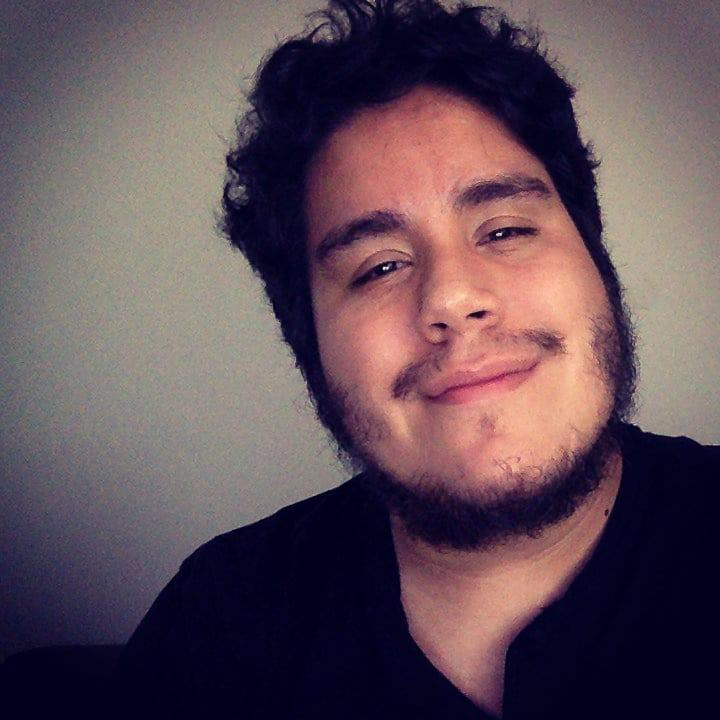 Christopher Gonzalez is a queer Puerto Rican writer and the author of I'm Not Hungry but I Could Eat. A recipient of the 2021 Artist Fellowship in Fiction from the New York Foundation for the Arts, his writing appears in the Nation, Catapult, Best Microfictions, and Best Small Fictions, among other journals. He currently serves as a fiction editor at Barrelhouse magazine and lives in Brooklyn, NY but mostly on Twitter @livesinpages.