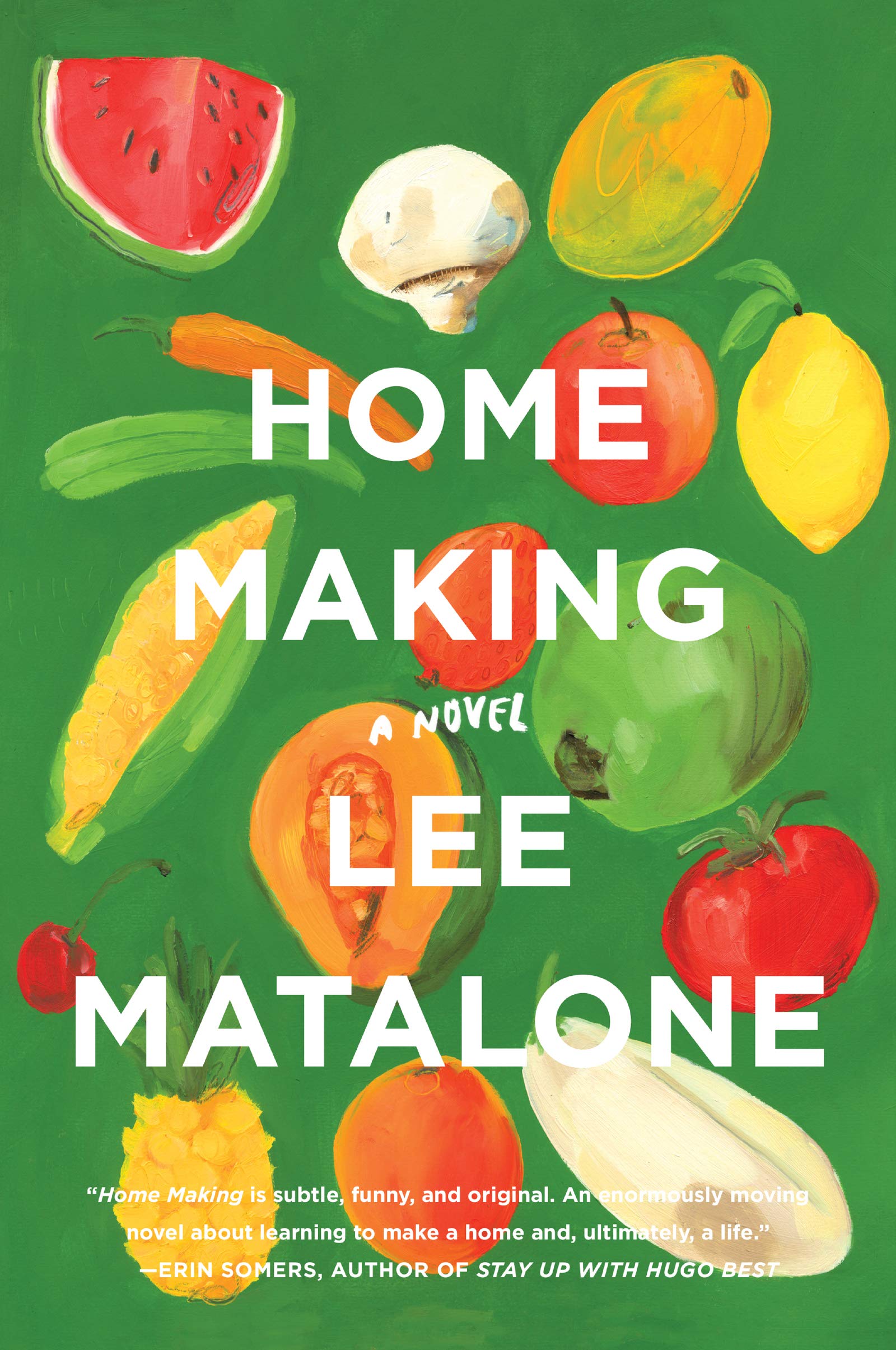 Tuesday Feb 18, 2020
7:00 pm - 9:00 pm
POWERHOUSE @ the Archway
28 Adams Street (Corner of Adams & Water Street @ the Archway)
Brooklyn , NY 11201
RSVP encouraged & appreciated.
Please fill out the form at the bottom of this page if you plan on attending. Facebook event found here.
PLEASE NOTE: Submitting an RSVP for this event DOES NOT guarantee entrance. This is a free-access event — entrance will be on a first-come, first-served basis.
---
About the Book.
From a powerful new voice in fiction comes HOME MAKING, a stunning debut novel about the intersection of three lives as they come to grips with identity, family legacy, and what it means to make a house a true home.
Cybil is a war child—the result of a brief affair between a young Japanese woman and a French soldier—who at a young age is transplanted to Tucson, Arizona, and raised by an American officer and his rigid wife. An outsider in a white neighborhood, Cybil rebels in adolescence and grows up to become a successful ob-gyn.
Chloe, Cybil's daughter, is adrift in an empty house in the hills of Virginia. Her marriage has fallen apart, and her estranged husband is dying of cancer. Room by room, Chloe makes her new house into a home, grappling with the stories she has inherited from her mother and eventually uncovering a deep betrayal.
Beau, Chloe's closest friend, remains in love with a man he knew from his youth in Lake Charles, Louisiana. Shepherding Chloe through her grief, he is often called back to his loud, humid, chaotic childhood in Southwest Louisiana, where he first reckoned with the intricate ties between queerness, loneliness, and place.
Matalone's writing is beautiful, poignant and entirely original. Each character teaches us something new about our complex understanding of race, gender, and identity. HOME MAKING crosses the globe – from post-war Japan to a fresh start and a new life in New Orleans – ever mindful of the many spaces we call home. An empathic and clear-eyed look at home and family legacy, HOME MAKING promises to be a novel that will linger with readers long after they finish.
About The Author.
Lee Matalone writes about death and loss for The Rumpus. Her fiction has been featured in the The Offing, Denver Quarterly Review, Hobart, Joyland, Jellyfish Review, Nat. Brut, Vol. 1 Brooklyn, the Austin Review, and Cosmonauts Avenue. Her essays and reporting have appeared in the Los Angeles Review of  Books, the National, and Flavorwire, among others. She has been a contributor to the Tin House, Bread Loaf, and Sewanee writers conferences, and has been awarded residencies at the Arctic Circle program, Pocoapoco and Art Farm. Home Making is her first novel. She lives in South Carolina where she is a lecturer at Clemson University.
About The Moderator.
Erin Somers is the author of Stay Up With Hugo Best. Her writing has appeared in the New Yorker, the Paris Review, Tin House, and elsewhere.
RSVP
Bookings are closed for this event.