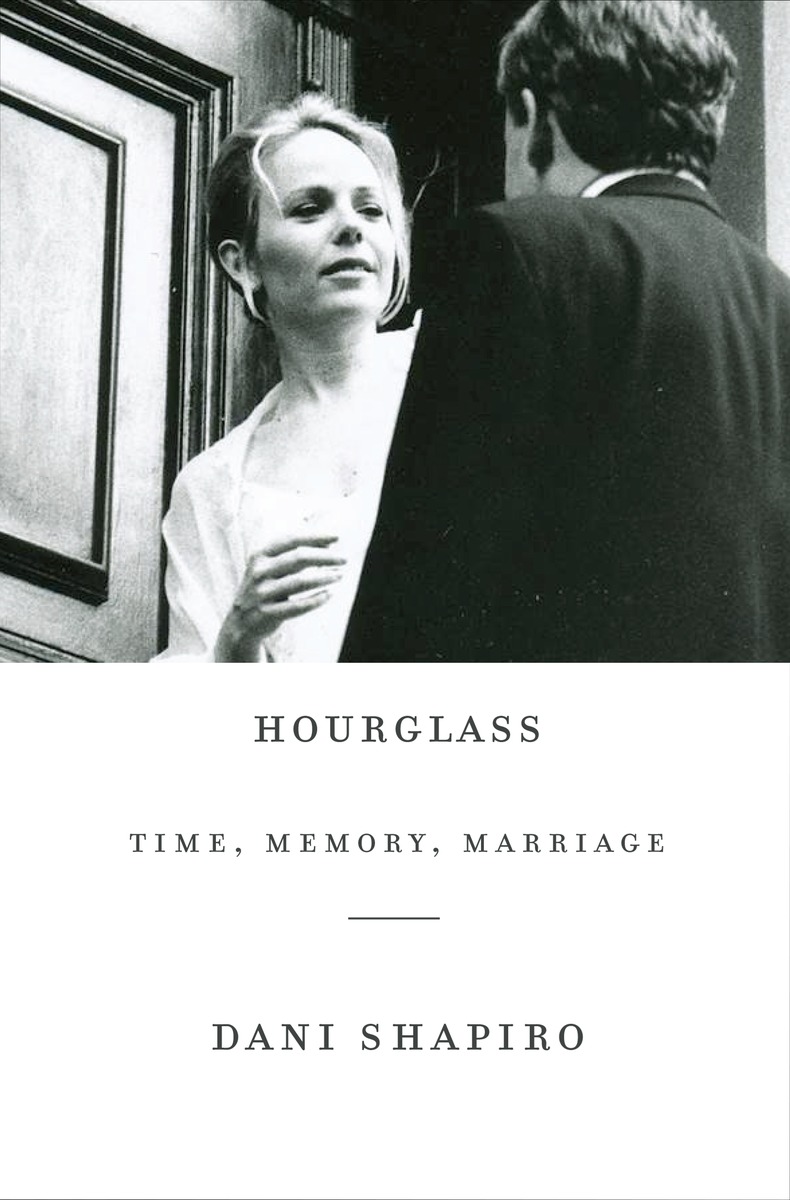 Tuesday Apr 18, 2017
7:00 pm - 9:00 pm
POWERHOUSE @ the Archway
28 Adams Street (Corner of Adams & Water Street @ the Archway)
Brooklyn , NY 11201
For more information, please call 718.666.3049
RSVP appreciated: RSVP@powerHouseArena.com
-or-
Please fill out the "Bookings" form at the bottom of this page.
*Disregard the notification that will appear after Booking.*
For more information, please call 718.666.3049
---
In Hourglass, Dani Shapiro delivers her most intimate and powerful work: a piercing, life-affirming memoir about marriage and memory, about the frailty and elasticity of our most essential bonds, and about the accretion, over time, of both sorrow and love.
About Hourglass:
Hourglass is an inquiry into how marriage is transformed by time—abraded, strengthened, shaped in miraculous and sometimes terrifying ways by accident and experience. With courage and relentless honesty, Dani Shapiro opens the door to her house, her marriage, and her heart, and invites us to witness her own marital reckoning—a reckoning in which she confronts both the life she dreamed of and the life she made, and struggles to reconcile the girl she was with the woman she has become.
What are the forces that shape our most elemental bonds? How do we make lifelong commitments in the face of identities that are continuously shifting, and commit ourselves for all time when the self is so often in flux? What happens to love in the face of the unexpected, in the face of disappointment and compromise—how do we wrest beauty from imperfection, find grace in the ordinary, desire what we have rather than what we lack? Drawing on literature, poetry, philosophy, and theology, Shapiro writes gloriously of the joys and challenges of matrimonial life, in a luminous narrative that unfurls with urgent immediacy and sharp intelligence. Artful, intensely emotional work from one of our finest writers.
About the Author:
Dani Shapiro is the best-selling author of the memoirs Still Writing, Devotion, and Slow Motion, and five novels including Black & White and Family History. Her work has appeared in The New Yorker, Granta, Tin House, One Story, Elle, Vogue, The New York Times Book Review, the op-ed pages of The New York Times, and the Los Angeles Times, and has been broadcast on This American Life. Dani was recently Oprah Winfrey's guest on Super Soul Sunday. She has taught in the writing programs at Columbia, NYU, The New School, and Wesleyan University; she is co-founder of the Sirenland Writers Conference in Positano, Italy. A contributing editor at Condé Nast Traveler, Dani lives with her family in Litchfield County, Connecticut.
About the Moderator:
Maria Popova is a reader and a writer, and writes about what she reads on Brain Pickings (brainpickings.org), which is included in the Library of Congress archive of culturally valuable materials. She has also written for The New York Times, Wired UK, and The Atlantic, among others, and is an MIT Fellow. She is on Twitter as @brainpicker.
RSVP
Bookings are closed for this event.