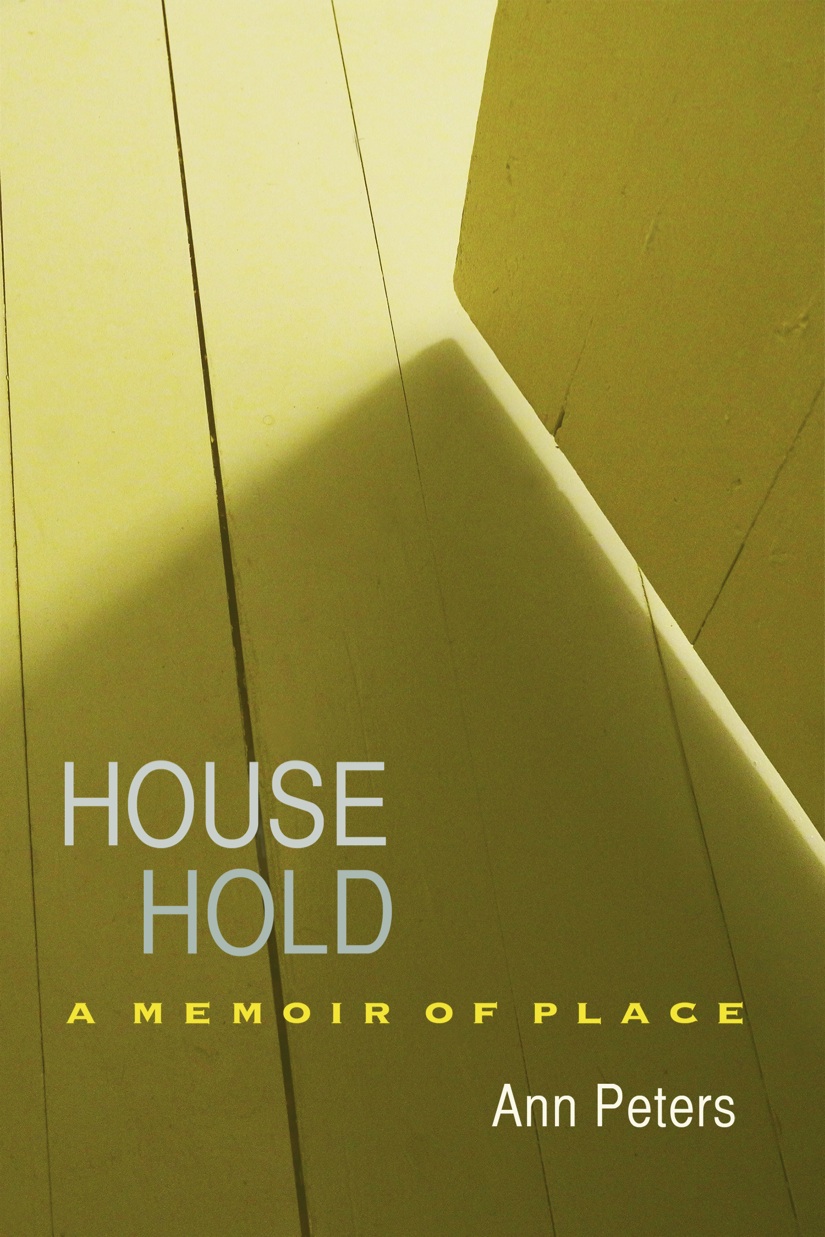 Monday Mar 03, 2014
7:00 pm - 9:00 pm
THE POWERHOUSE ARENA [Dumbo]
37 Main Street
Brooklyn, NY 11201
For more information, please call 718.666.3049
RSVP appreciated: RSVP@powerHouseArena.com
-or-
Please fill out the "Bookings" form at the bottom of this page.
---
Peters revisits all the places she's lived – a split-level in Wisconsin, tiny NYC apartments, a Colorado Cabin – in this touching memoir. Author Honor Moore joins her in conversation.
About House Hold:
Like the house built by Ann Peters's father on a hill in eastern Wisconsin, House Hold offers many views: glacial lakes and fast food parking lots, Manhattan apartments and Brooklyn brownstones. Peters revisits the modern split-level where she grew up in Wisconsin, remembering her architect father, and against the background of this formative space, charts her roaming story through two decades of New York City apartments, before traveling to a cabin in the mountains of Colorado and finally purchasing an old farmhouse in upstate New York.
More than a memoir of remembered landscapes, House Hold is an expansive contemplation of America, a meditation on place and property, and an exploration of how literature shapes our thinking about the places we live. Peters seamlessly combines her love of buildings with her love of books. She wanders through the rooms of her past but also through what Henry James called "the house of fiction," interweaving personal narrative with musings on James, Willa Cather, William Dean Howells, Paule Marshall, William Maxwell, and others. Peters reflects on the romance of pastoral retreat, the hazards of nostalgia, and America's history of expansion and land ownership. Throughout House Hold, she asks how places make us who we are.
About the Author and Contributor:
Ann Peters is associate professor of English at Stern College, Yeshiva University, and the recipient of the 2012 McGinnis Ritchie Award for Nonfiction. She divides her time between New York City and upstate New York.
The Bishop's Daughter, Honor Moore's 2008 memoir, was published in paperback in May 2009 along with a reissue of her 1996 biography, The White Blackbird, A Life of the Painter Margarett Sargent by Her Granddaughter. The Bishop's Daughter was named an Editor's Choice by the New York Times, a "Favorite Book of 2008" by the Los Angeles Times and was a finalist for the National Book Critics Circle Award. In 2009 Library of America published Poems from the Women's Movement, an anthology edited by Honor Moore, and in 2010 the Feminist Press published Honor's translation of Taslima Nasrin's Revenge. She is the author of three collections of poems: Red Shoes, Darling, and Memoir, and her play Mourning Pictures, was produced on Broadway and published in The New Women's Theatre: Ten Plays by Contemporary American Women, which she edited.
Moore has received awards in poetry and playwriting from the National Endowment for the Arts, The New York State Council for the Arts and the Connecticut Commission for the Arts and in 2004 was awarded a Guggenheim Fellowship in non-fiction.
---
For more information, please contact
Justin Levine
email: justin@powerhousearena.com
powerHouse Arena, 37 Main Street, Brooklyn, NY 11201
tel: 212-604-9074 x109
RSVP
Bookings are closed for this event.