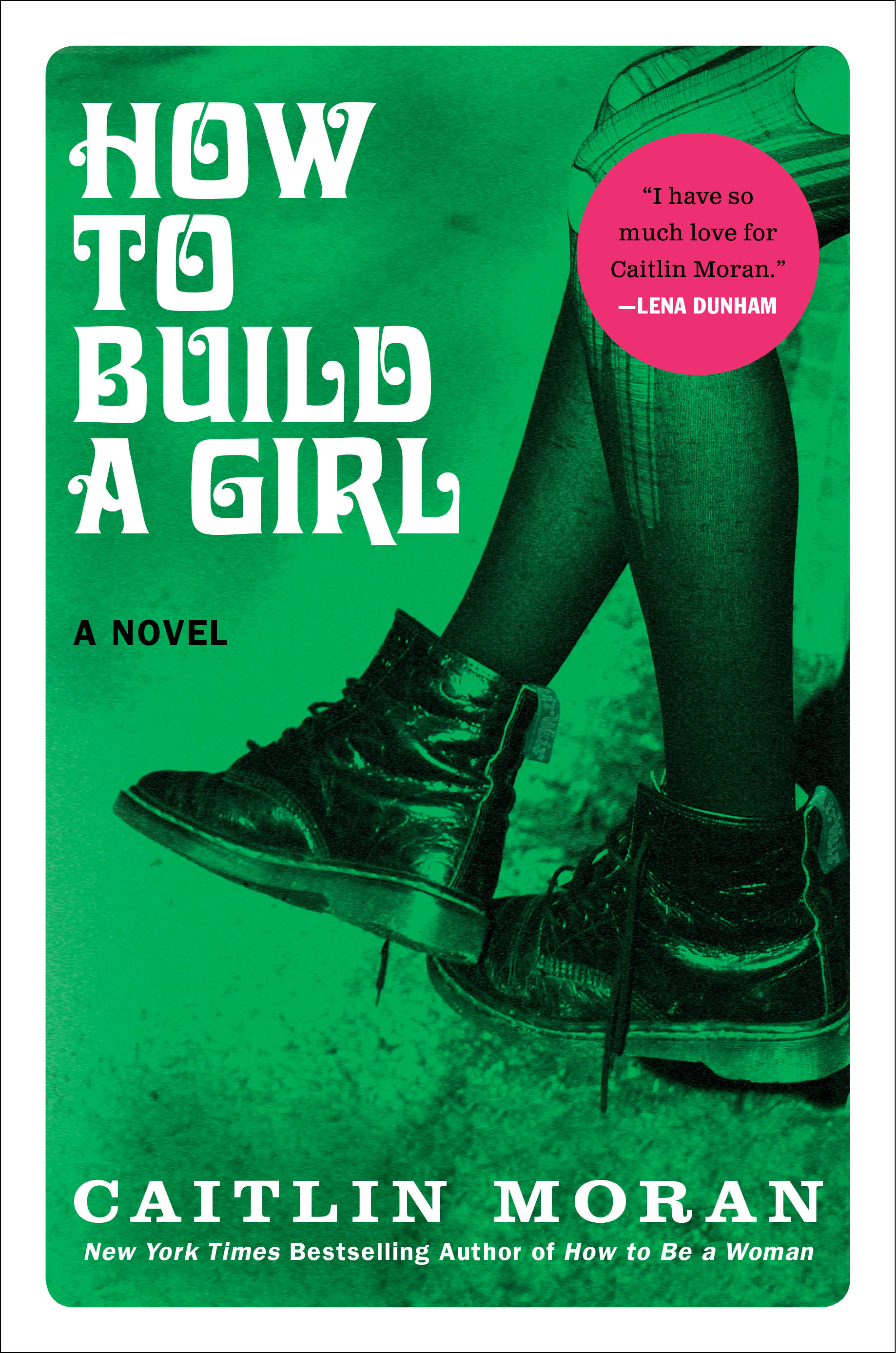 Thursday Sep 25, 2014
7:00 pm - 9:00 pm
THE POWERHOUSE ARENA [Dumbo]
37 Main Street
Brooklyn, NY 11201
For more information, please call 718.666.3049
RSVP appreciated: RSVP@powerHouseArena.com
-or-
Please fill out the "Bookings" form at the bottom of this page.
---
Echoing aspects of her own life, Moran's debut novel is a moving, female-centric, and very funny coming-of-age story of self-discovery and invention. Slate's Hanna Rosin joins her in conversation.
About How to Build a Girl:
The New York Times bestselling author hailed as "the UK's answer to Tina Fey, Chelsea Handler, and Lena Dunham all rolled into one" (Marie Claire) makes her fiction debut with a hilarious yet deeply moving coming of age novel
What do you do in your teenage years when you realize what your parents taught you wasn't enough? You must go out and find books and poetry and pop songs and bad heroes—and build yourself. It's 1990. Johanna Morrigan, fourteen, has shamed herself so badly on local TV that she decides that there's no point in being Johanna anymore and reinvents herself as Dolly Wilde—fast-talking, hard-drinking Gothic hero and full-time Lady Sex Adventurer. She will save her poverty stricken Bohemian family by becoming a writer—like Jo in Little Women, or the Bröntes—but without the dying young bit. By sixteen, she's smoking cigarettes, getting drunk and working for a music paper. She's writing pornographic letters to rock-stars, having all the kinds of sex with all the kinds of men, and eviscerating bands in reviews of 600 words or less. But what happens when Johanna realizes she's built Dolly with a fatal flaw? Is a box full of records, a wall full of posters and a head full of paperbacks, enough to build a girl after all?
Imagine The Bell Jar—written by Rizzo from Grease. How to Build a Girl is a funny, poignant, and heartbreakingly evocative story of self-discovery and invention, as only Caitlin Moran could tell it.
About the Author and Moderator: 
Caitlin Moran is the author of the international bestseller How to be a Woman, which is being made into both a sitcom and a feature film. At sixteen she joined the UK music weekly Melody Maker, and at eighteen briefly presented the pop show Naked City on Channel 4. She then put in eighteen solid years as a columnist at The Times, winning the British Press Awards' Columnist of The Year award in 2010 and Critic and Interviewer of the Year in 2011. She was just named the 10th most powerful woman in the UK by Radio 4's Woman Hour.
Hanna Rosin is a senior editor at The Atlantic and a founder of DoubleX, Slate's women's section. She has written for The New Yorker, The New York Times, GQ, The New Republic, and The Washington Post, and is the recipient of a 2010 National Magazine Award. Rosin lives in Washington, D.C., with her husband and three children.
RSVP
Bookings are closed for this event.