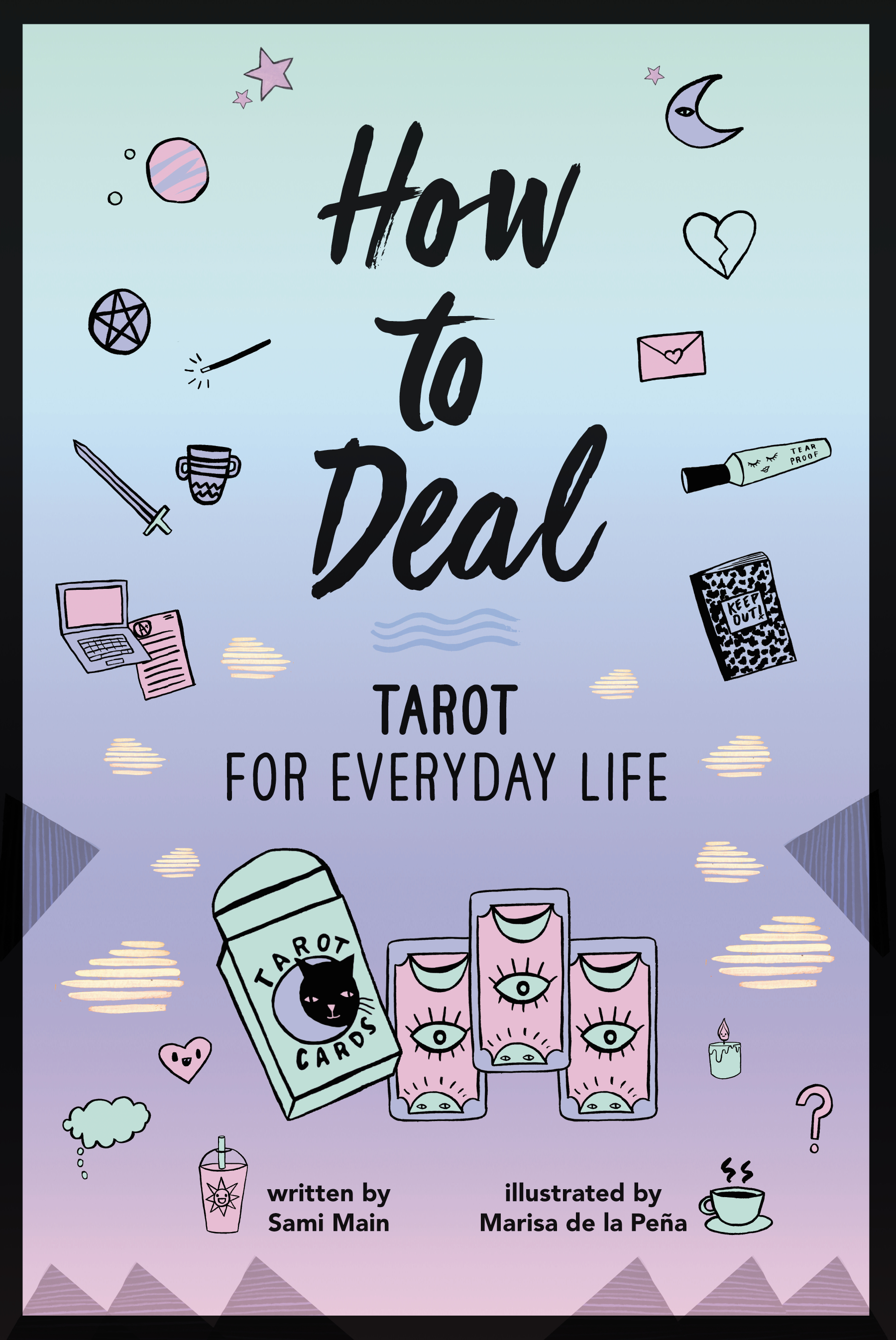 Friday May 04, 2018
7:00 pm - 9:00 pm
POWERHOUSE @ the Archway
28 Adams Street (Corner of Adams & Water Street @ the Archway)
Brooklyn , NY 11201
RSVP appreciated. Please fill out the form at the bottom of this page if you plan on attending.
PLEASE NOTE: Submitting an RSVP for this event DOES NOT guarantee entrance. This is a free-access event — entrance will be on a first-come, first-served basis.
---
About the Book.
If you want to channel the power of the cosmos through tarot, this accessible and practical guide is for you. Written for novices and seasoned readers alike, How to Deal is packed with artwork and includes prompts, exercises, and layouts to give you the answers you're looking for.
Sometimes you just need the universe to tell you whether your crush likes you or how to handle that awkward family situation or which life path is the best one for you. Sami Main breaks down how the cards relate to one another, explaining spreads for future readings and questions to ask the cards. And she takes you through all the Major and Minor Arcana, with colorful illustrations of the cards and detailed descriptions of what they mean.
As Sami will teach you: The cards are here to guide you through life's ups and downs—you just have to understand what they're trying to say.
About the Author.
Sami Main is currently the social editor for Adweek and has previously written for BuzzFeed and Femsplain. She is a writer living in Brooklyn with her cat, Brioche. Sami graduated from the University of Florida with degrees in both journalism and sustainability and an unofficial degree in improv comedy.
RSVP
Bookings are closed for this event.