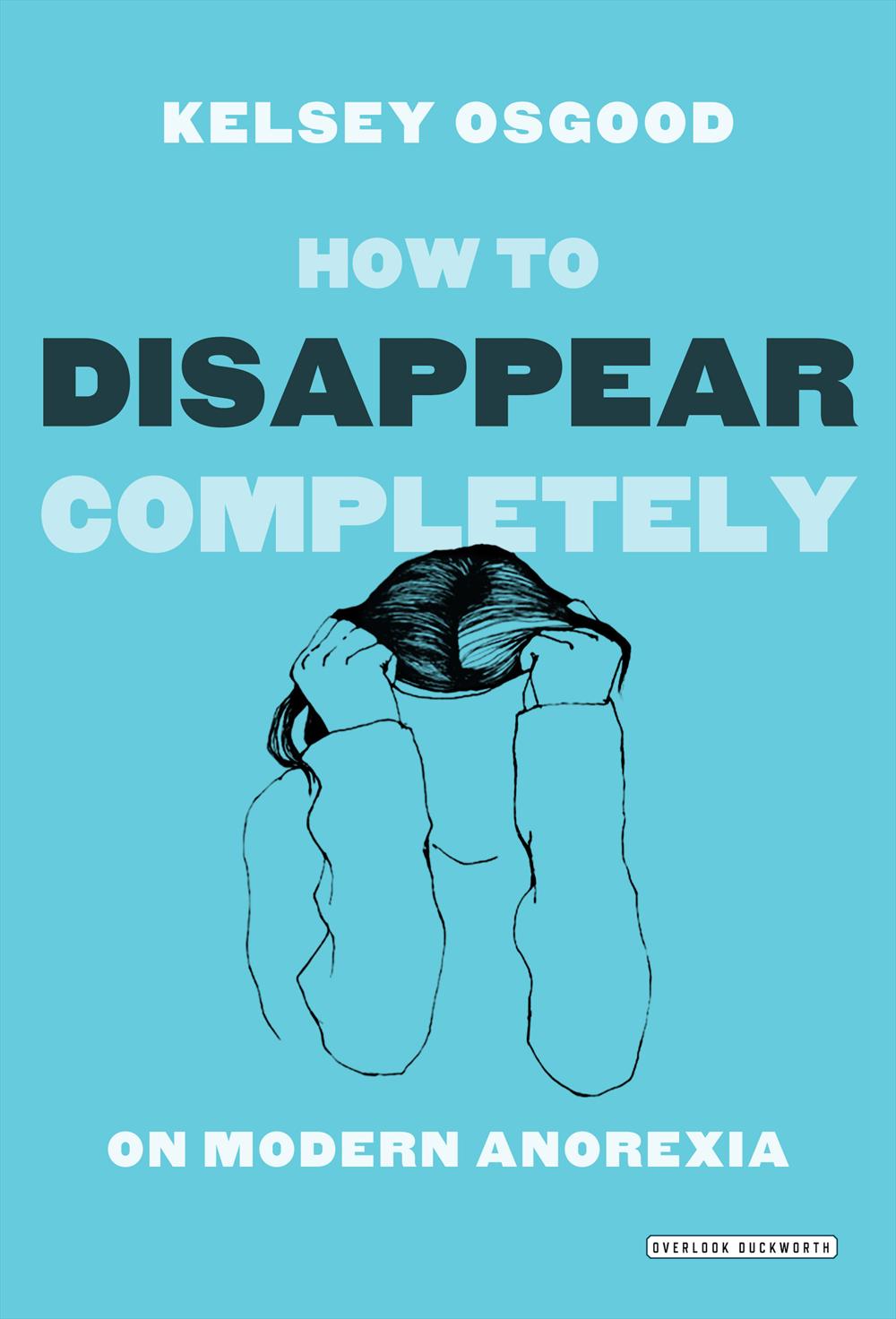 Monday Nov 11, 2013
7:00 pm - 9:00 pm
THE POWERHOUSE ARENA [Dumbo]
37 Main Street
Brooklyn, NY 11201
For more information, please call 718.666.3049
RSVP appreciated: RSVP@powerHouseArena.com
-or-
Please fill out the "Bookings" form at the bottom of this page.
---
About How To Disappear Completely:
Memoirs on eating disorders have traditionally been regarded as inspiration for change and recovery for those in the grasp of disease, or conversely, as cautionary tales to outsiders. However, with salacious covers unveiling waif-thin models and pages filled with detailed stats— calorie counting, exercise regimens, eating habits—these glamorized stories often read more like instructional manuals, personal accounts rife with tips and tricks on how to be the best anorectic.
This is precisely the dynamic that ensnared a healthy, fourteen-year-old Kelsey Osgood who spent countless hours devouring memoirs and magazine articles dedicated to the disease, committing to memory every personal success and failure in the battle to be thin, before she was finally hospitalized at fifteen. In this provocative debut, Osgood deftly weaves a courageous memoir detailing her ten-year battle with anorexia with subversive commentary debunking long-held myths of the disease and the media storm that surrounds it.
In How To Disappear Completely, Osgood describes the emotionally devastating battle she faced through three hospitalizations, revealing the cultish interior of the illness that encompasses both competition and camaraderie among anorectics. Through her compelling storytelling and critical commentary, Osgood has crafted a new kind of memoir for the modern era of illness; one she hopes will ultimately lead others to their own recovery.
About the Author and Contributors:
Kelsey Osgood received an MFA in Creative Nonfiction from Goucher College. She has written for the New Yorker's Culture Desk blog, Salon, New York, and Gothamist, among others. How to Disappear Completely is her first book. She lives in Brooklyn, New York.
Kate Taylor is a New York Times reporter covering politics and government. She edited the book Going Hungry, an anthology of 19 essays by both women and men who have struggled with eating disorders.
Daphne Merkin is a contributing writer at the New York Times Magazine and a contributing editor at Elle. She is the author of two books: Enchantment, a novel, and Dreaming of Hitler, a collection of essays.
Diana Freed is a therapist specializing in the treatment of eating disorders and addictions. She is a graduate of NYU and Columbia University, the William Alanson White Institute Program in Eating Disorders, Compulsions and Addictions as well as the Certificate Program in the Integrated Treatment of Eating Disorders at the Center for the Study of Anorexia and Bulimia (CSAB). She is the elected Social Media Chair of the New York Chapter of the International Association of Eating Disorder Professionals (IAEDP).  She has written for The Fix, a website on addiction and recovery and is interested in the impact of interactive technologies on behavioral health.

---
For more information, please contact
Justin Levine
email: justin@powerhousearena.com
powerHouse Arena, 37 Main Street, Brooklyn, NY 11201
tel: 212-604-9074 x109
RSVP
Bookings are closed for this event.