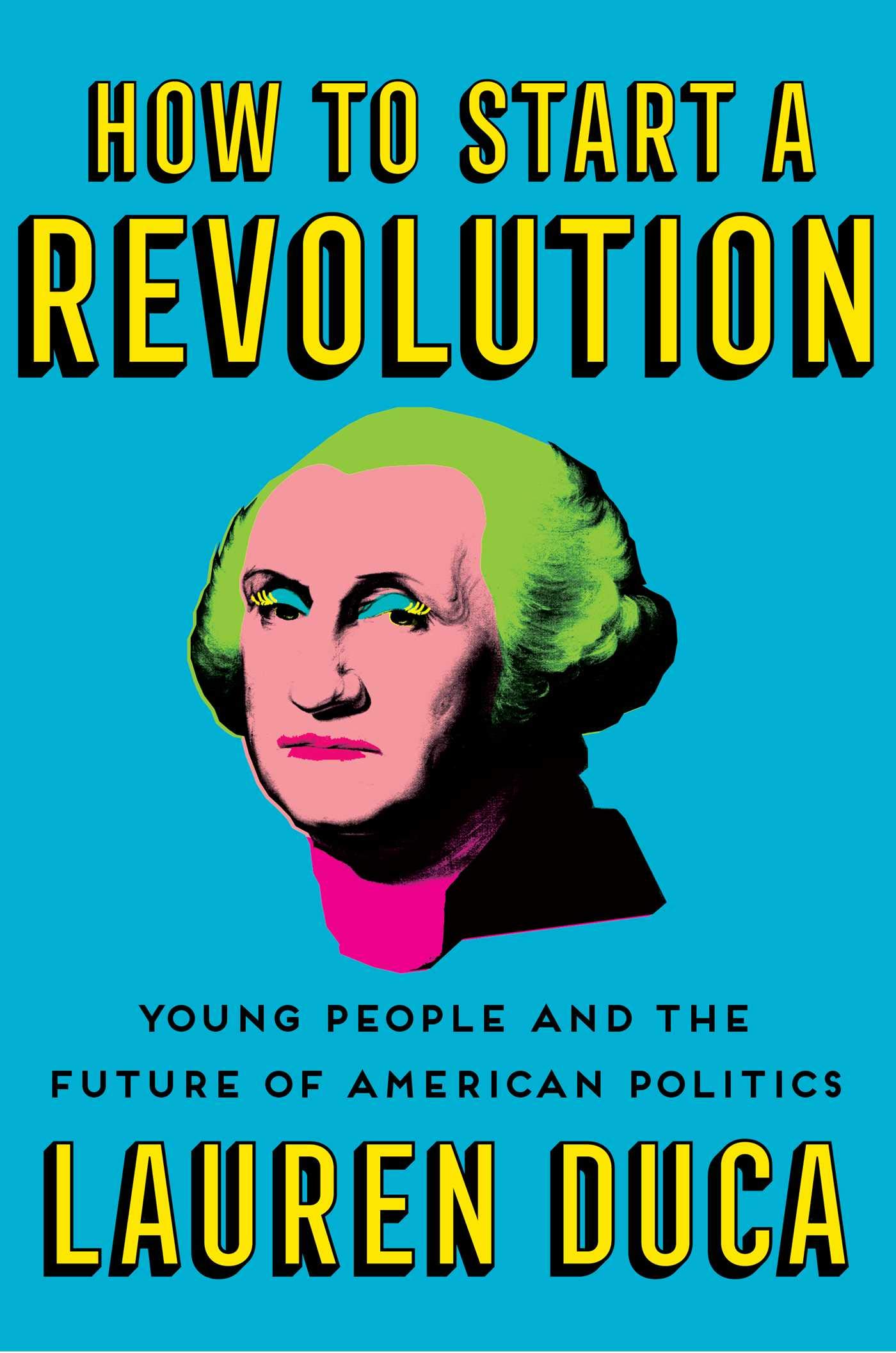 Monday Sep 23, 2019
7:00 pm - 9:00 pm
POWERHOUSE @ the Archway
28 Adams Street (Corner of Adams & Water Street @ the Archway)
Brooklyn , NY 11201
RSVP encouraged & appreciated.
Please fill out the form at the bottom of this page if you plan on attending. Facebook event found here.  A Brooklyn Book Festival Bookend event.
PLEASE NOTE: Submitting an RSVP for this event DOES NOT guarantee entrance. This is a free-access event — entrance will be on a first-come, first-served basis.
---
About the Book.
Teen Vogue award-winning columnist Lauren Duca shares a smart and funny guide for challenging the status quo in a much-needed reminder that young people are the ones who will change the world.
A columnist at Teen Vogue, Lauren Duca has become a fresh and authoritative voice on the experience of millennials in today's society. In these pages she explores the post-Trump political awakening and lays the groundwork for a re-democratizing moment as it might be built out of the untapped potential of young people.
Duca investigates and explains the issues at the root of our ailing political system and reimagines what an equitable democracy would look like. It begins with young people getting involved. People like Alexandria Ocasio-Cortez, the youngest woman ever to be elected to Congress; David and Lauren Hogg, two survivors of the Parkland, Florida shooting who went on to become advocates for gun control; Amanda Litman, who founded the nonprofit organization Run For Something, to assist progressive young people in down ballot elections; and many more.
Called "the millennial feminist warrior queen of social media" by Ariel Levy and "a national newsmaker" by The New York Times, Dan Rather agrees "we need fresh, intelligent, and creative voices—like Lauren's—now as much—perhaps more—than ever before." Here, Duca combines extensive research and first-person reporting to track her generation's shift from political alienation to political participation. Throughout, she also draws on her own story as a young woman catapulted to the front lines of the political conversation (all while figuring out how to deal with her Trump-supporting parents).
About The Author.
Lauren Duca is an award-winning journalist best known for her massively viral piece "Donald Trump is Gaslighting America" in Teen Vogue and an interview with Tucker Carlson. Her writing can be found in The New York Times, The New Yorker, and New York magazine, as well as in her ongoing column for Teen Vogue: "Thigh-High Politics." She graduated from Fordham University and holds a masters from New York University, where she is currently a visiting scholar at the Arthur L. Carter Journalism Institute. She's mostly just trying to get you to follow her on Twitter: @LaurenDuca.

RSVP
Bookings are closed for this event.